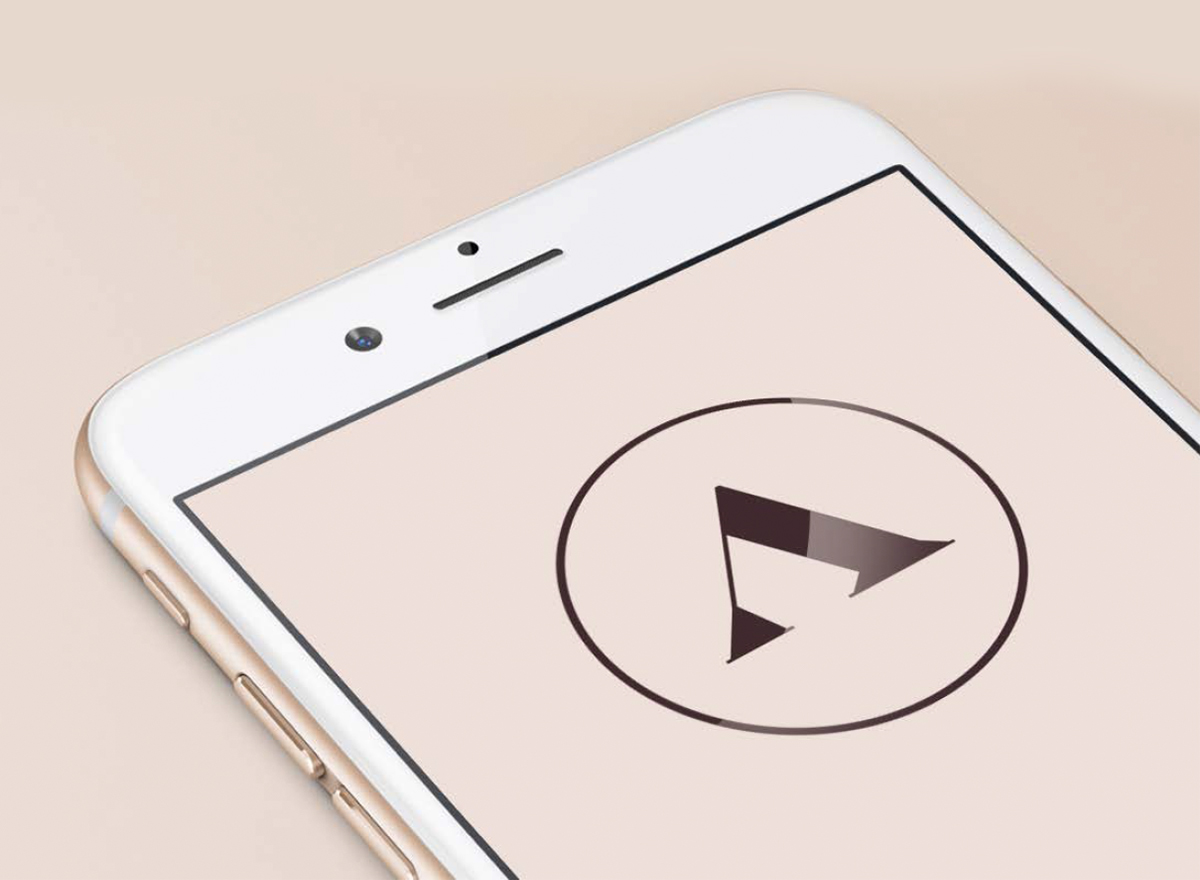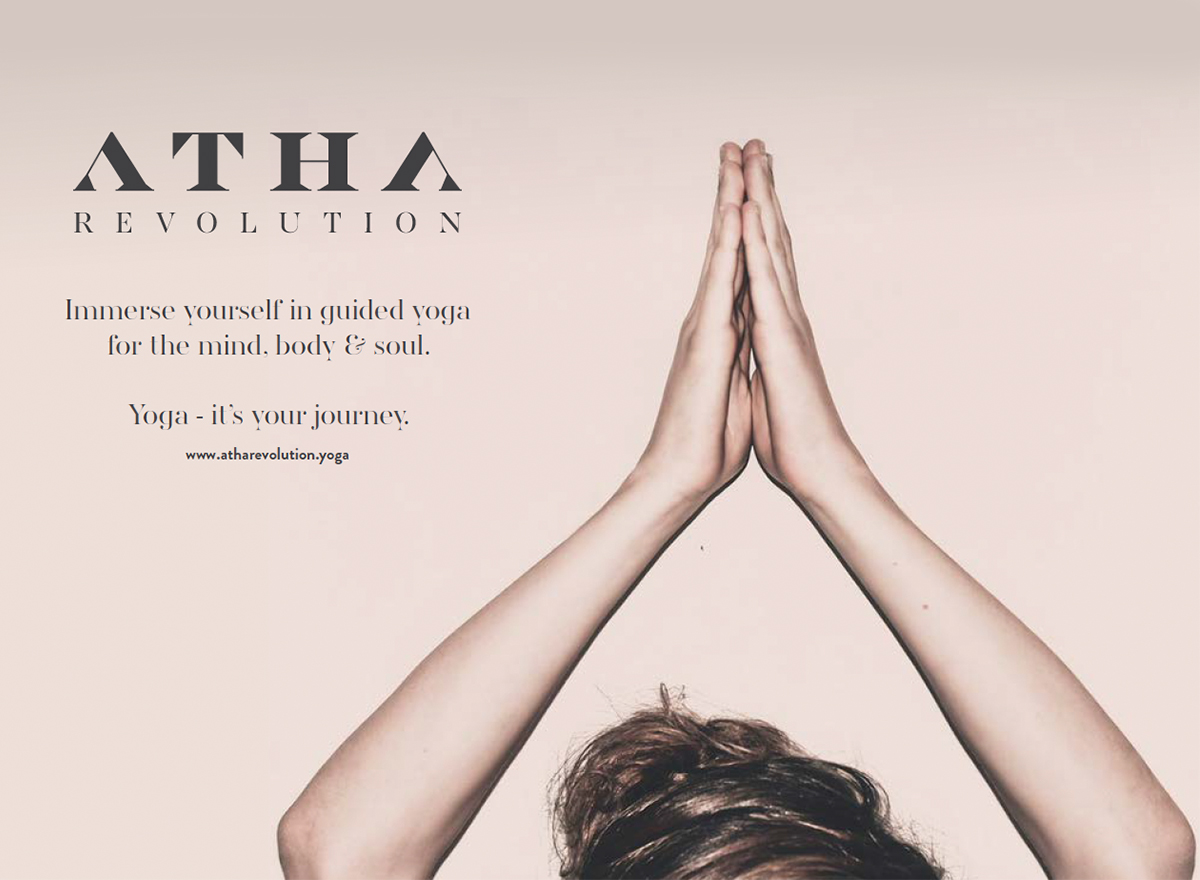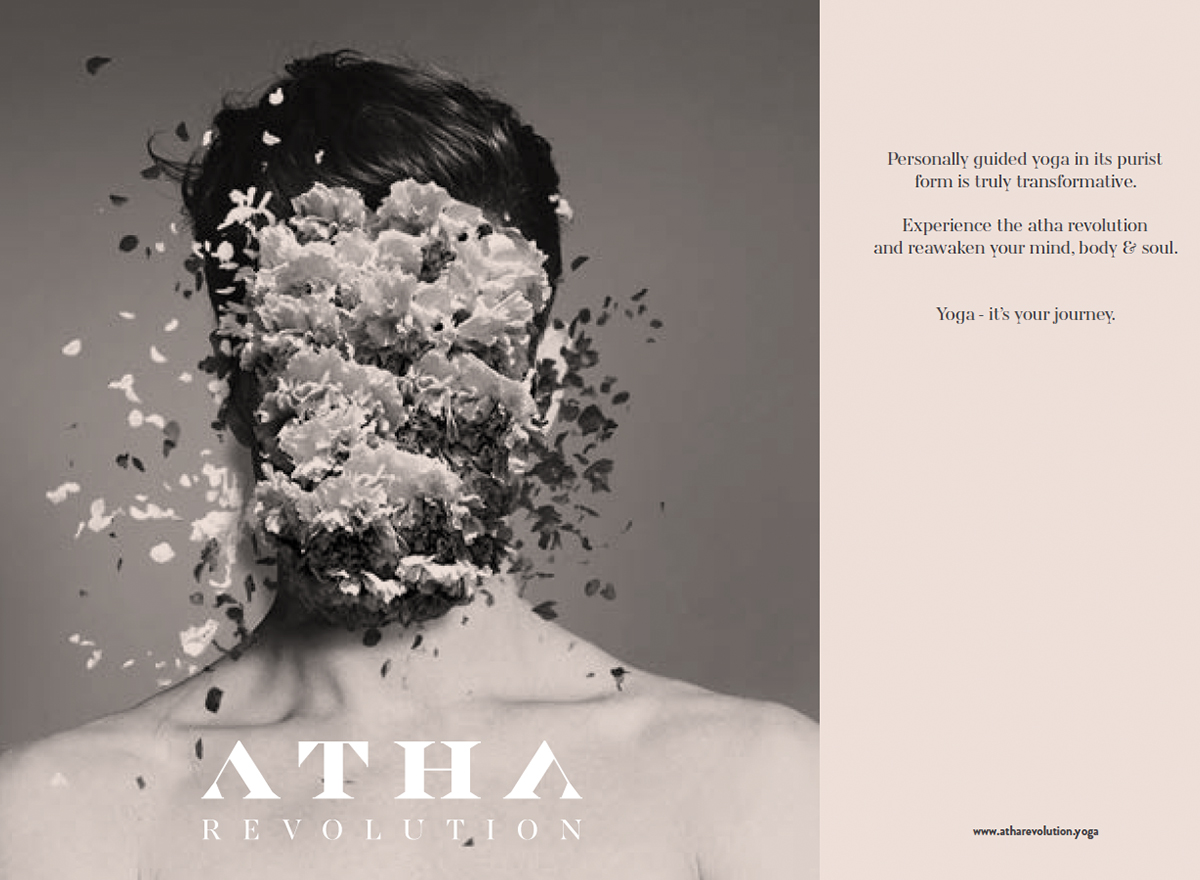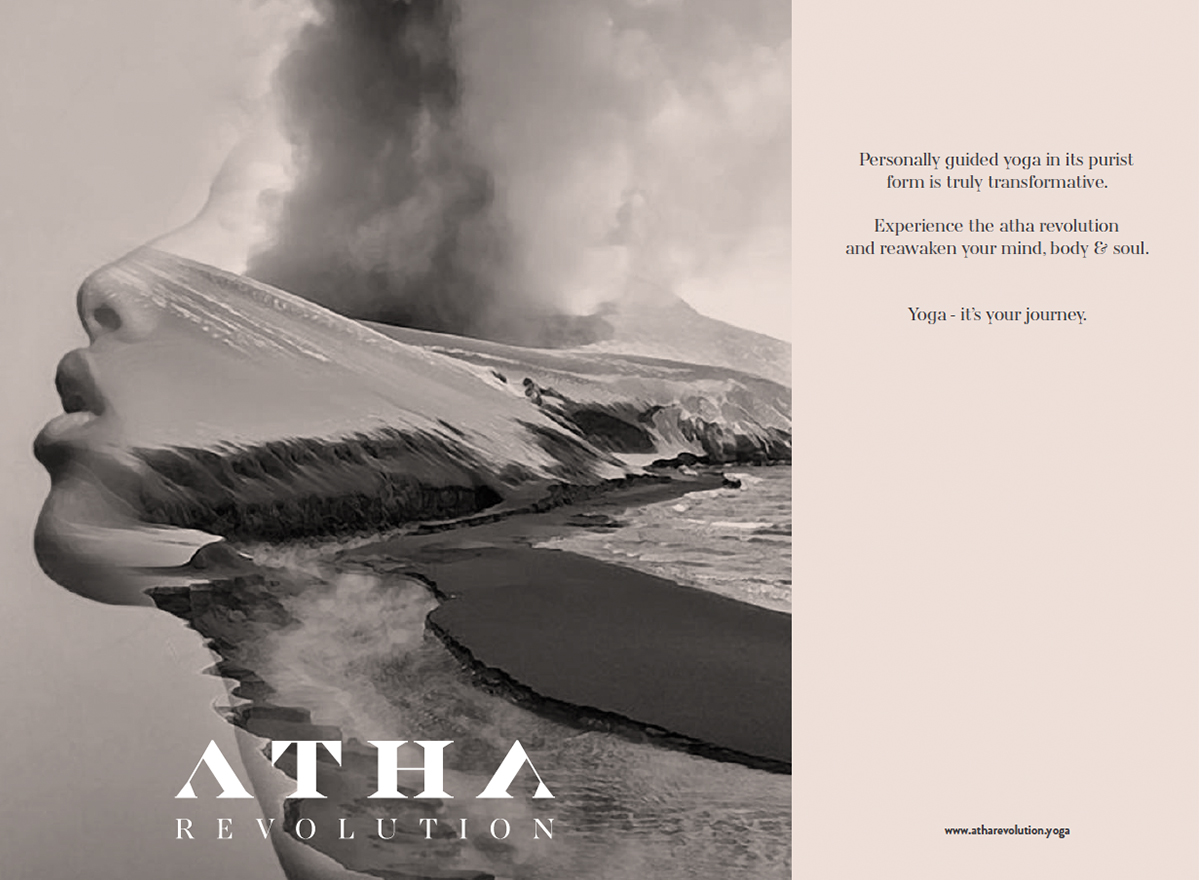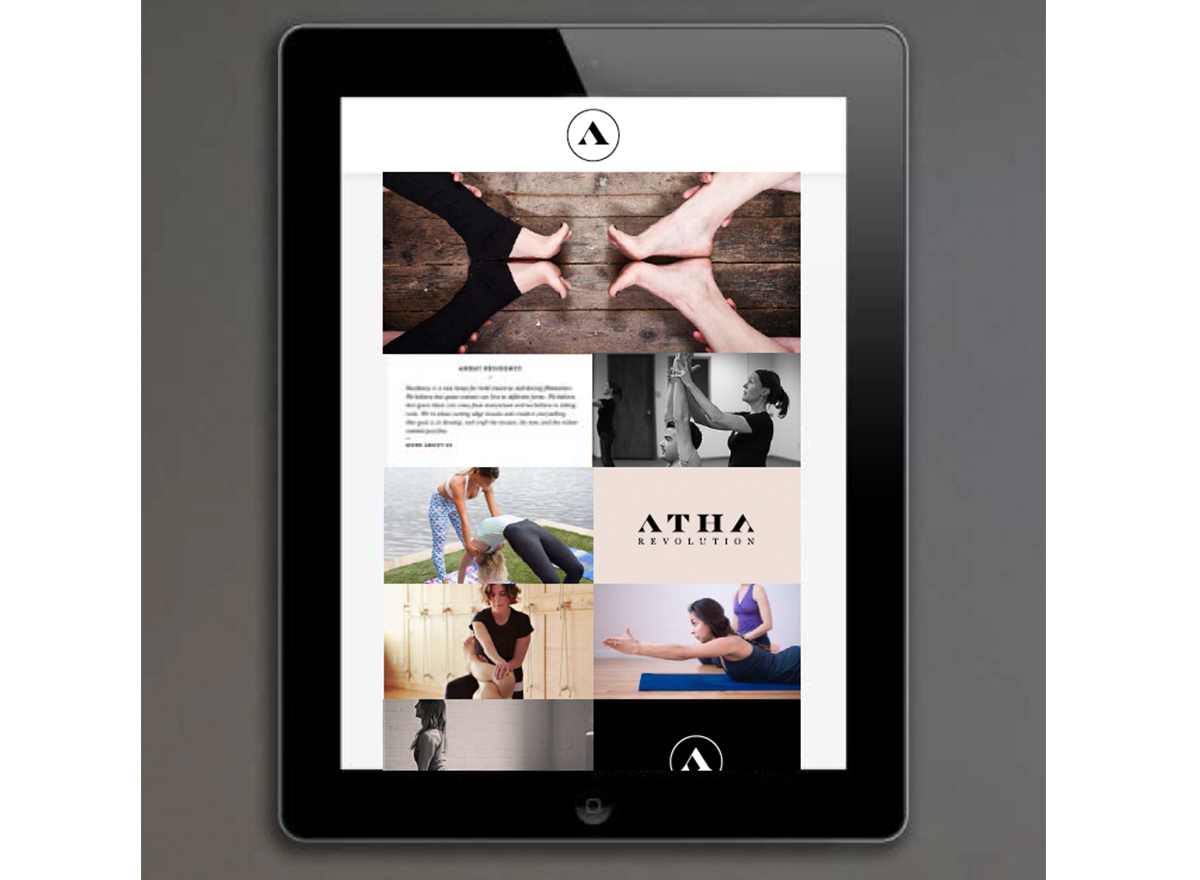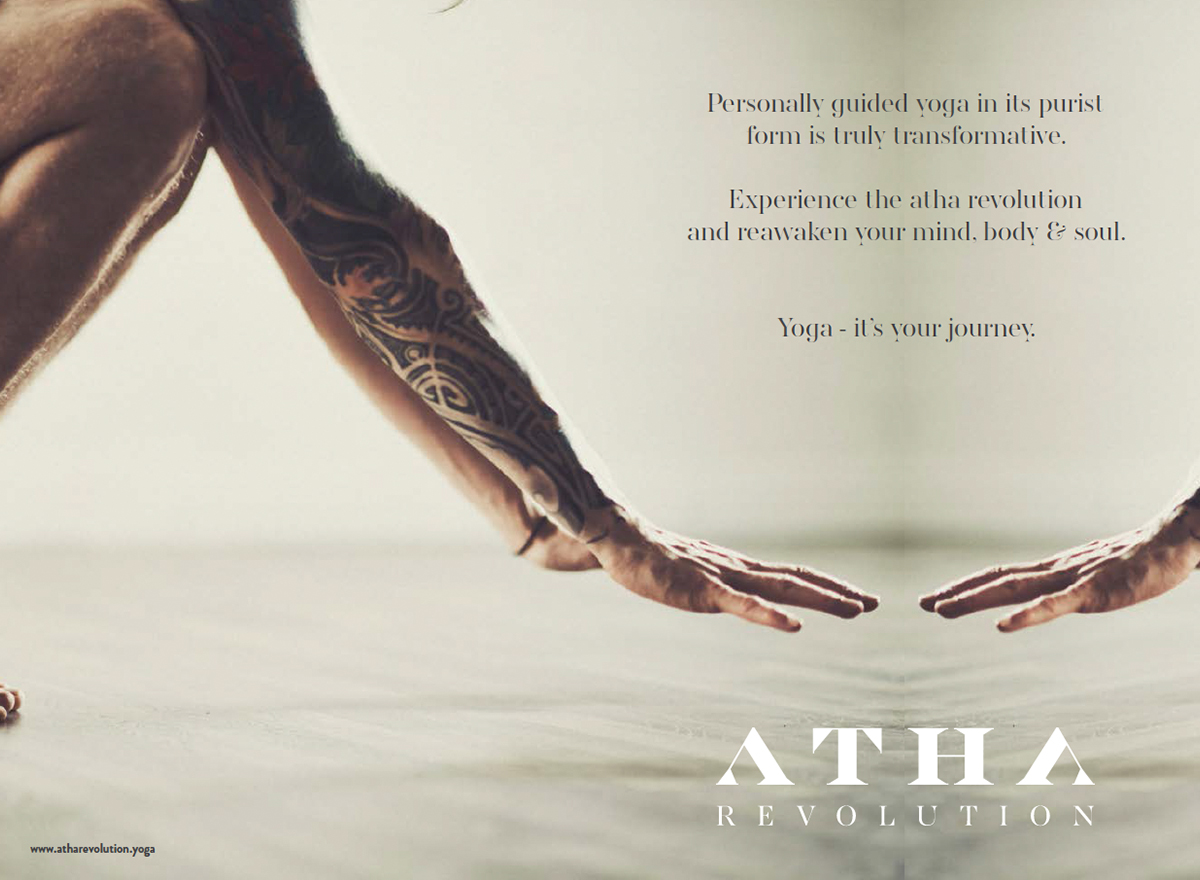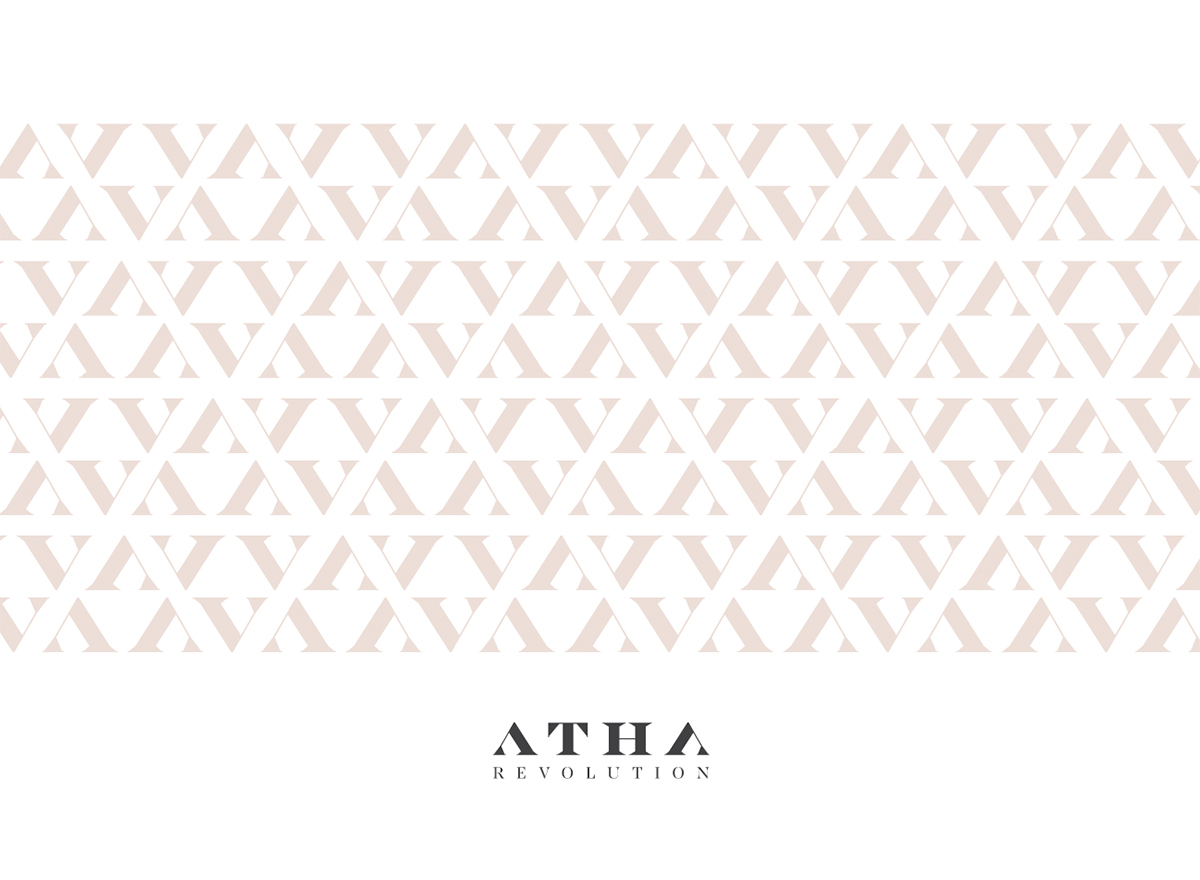 ATHA REVOLUTION
SYDNEY, AUS
2015
Branding, Graphic Design, Web Design, App Design, Art Direction, Copy Writing
D&DD were approached by a Yogi Master Natalie in Sydney, Australia, who was in the process of developing her own yoga practice and needed help with branding her company but also their governing yogi body.
We generated names based around breath – Atha – and designed a balanced brand identity based on the down-dog yoga pose . Art directing remotely,  the eye-catching imagery immediately established a strong aesthetic whilst advocating the nurturing practice of yoga.
© DONE AND DUSTED DESIGN 2021. All Rights Reserved.