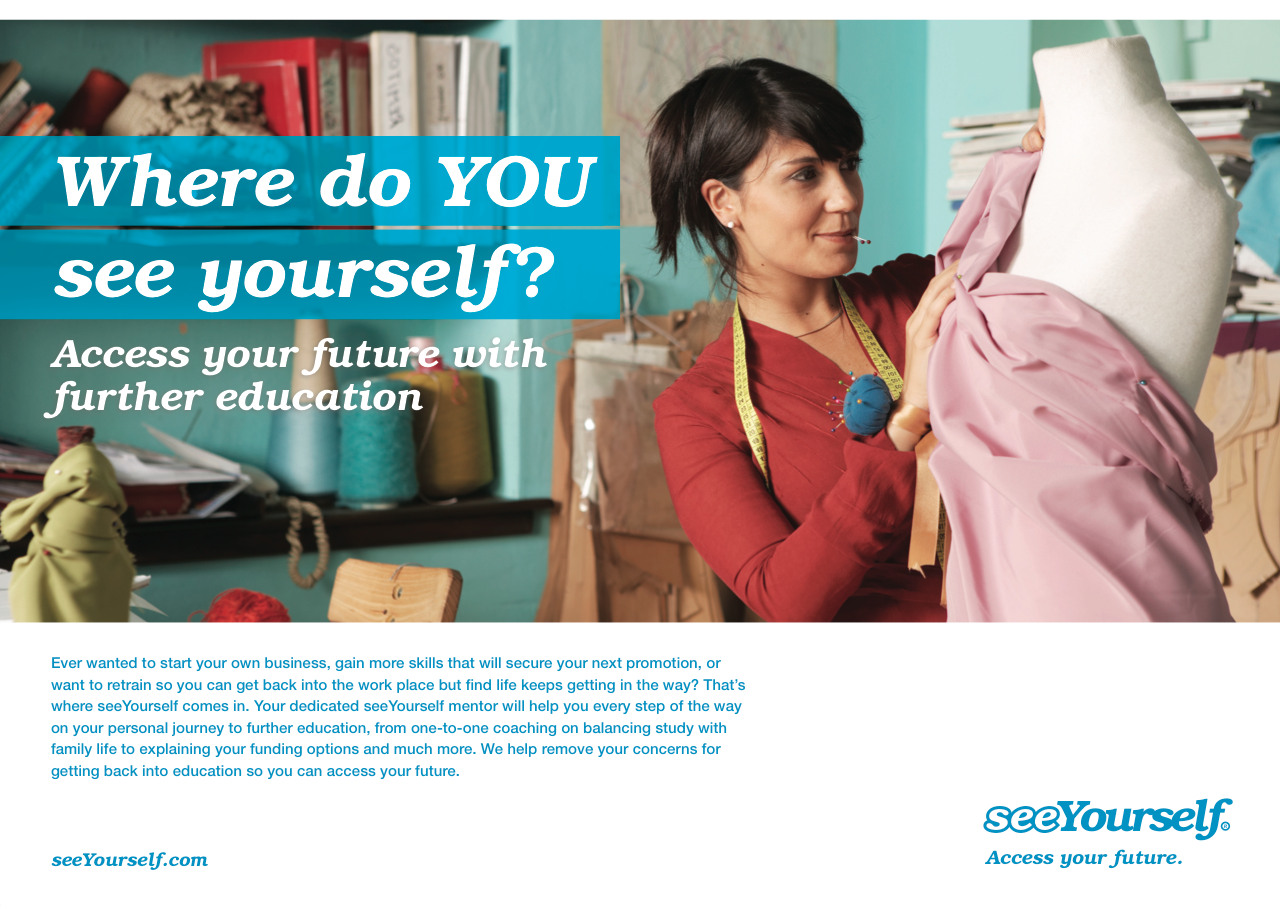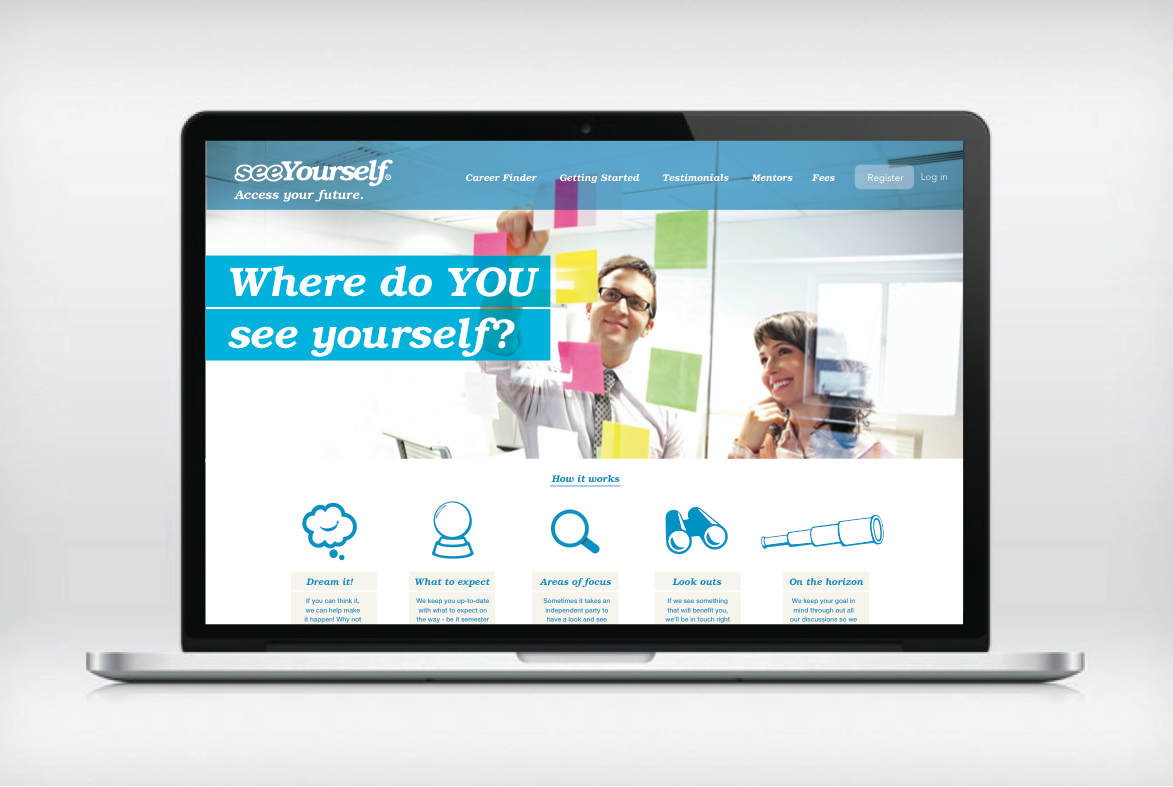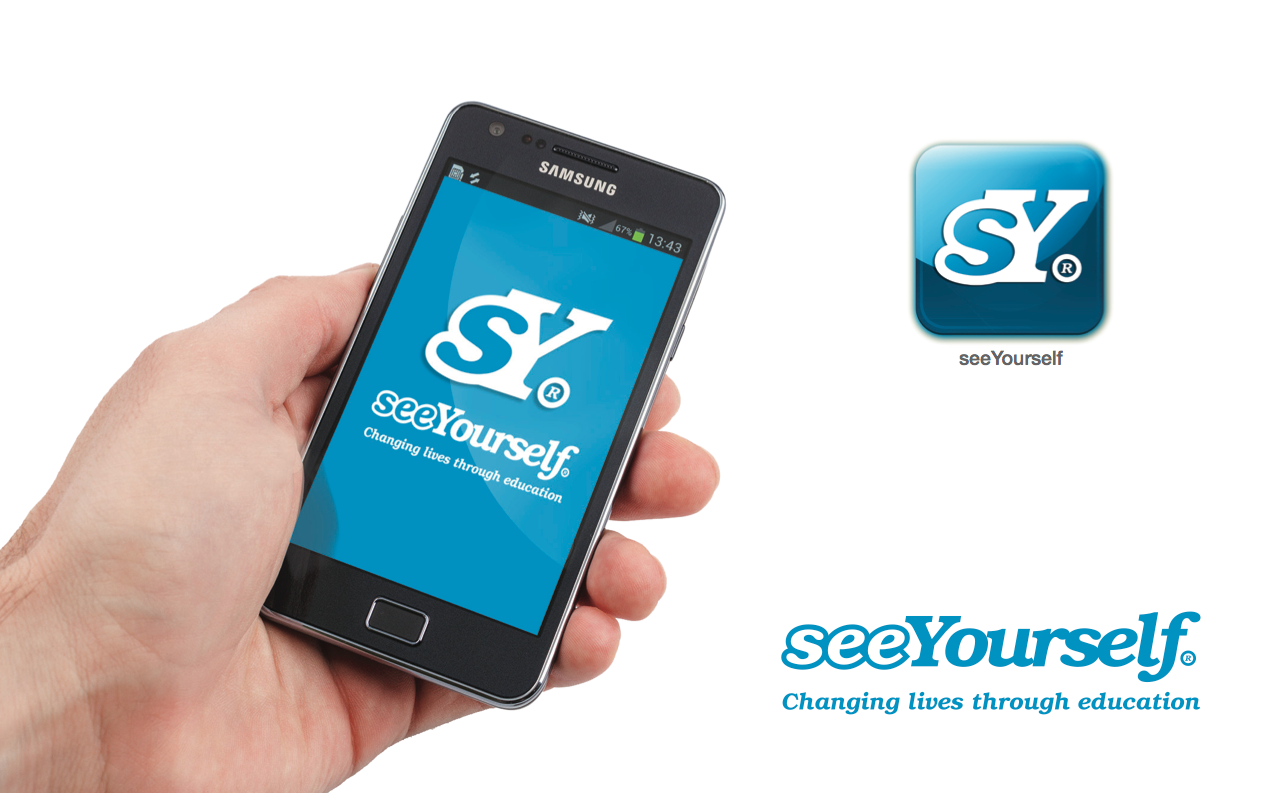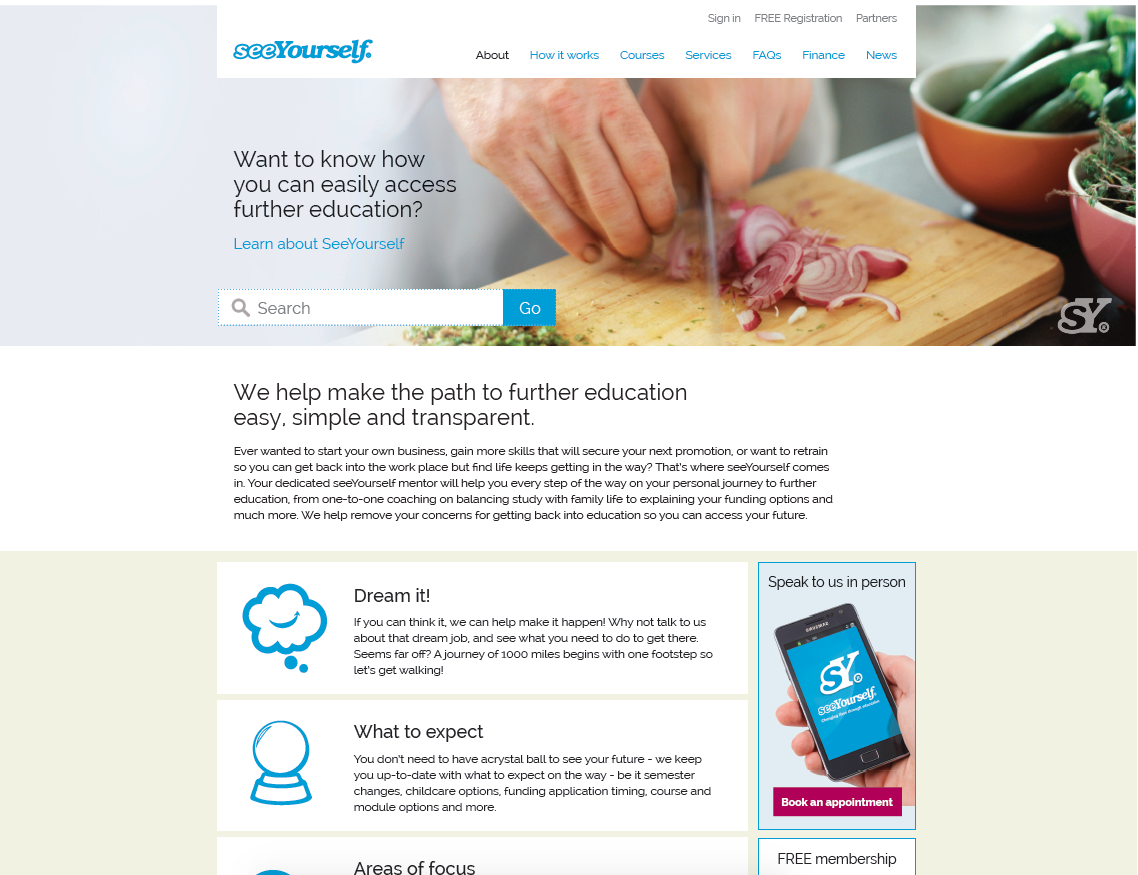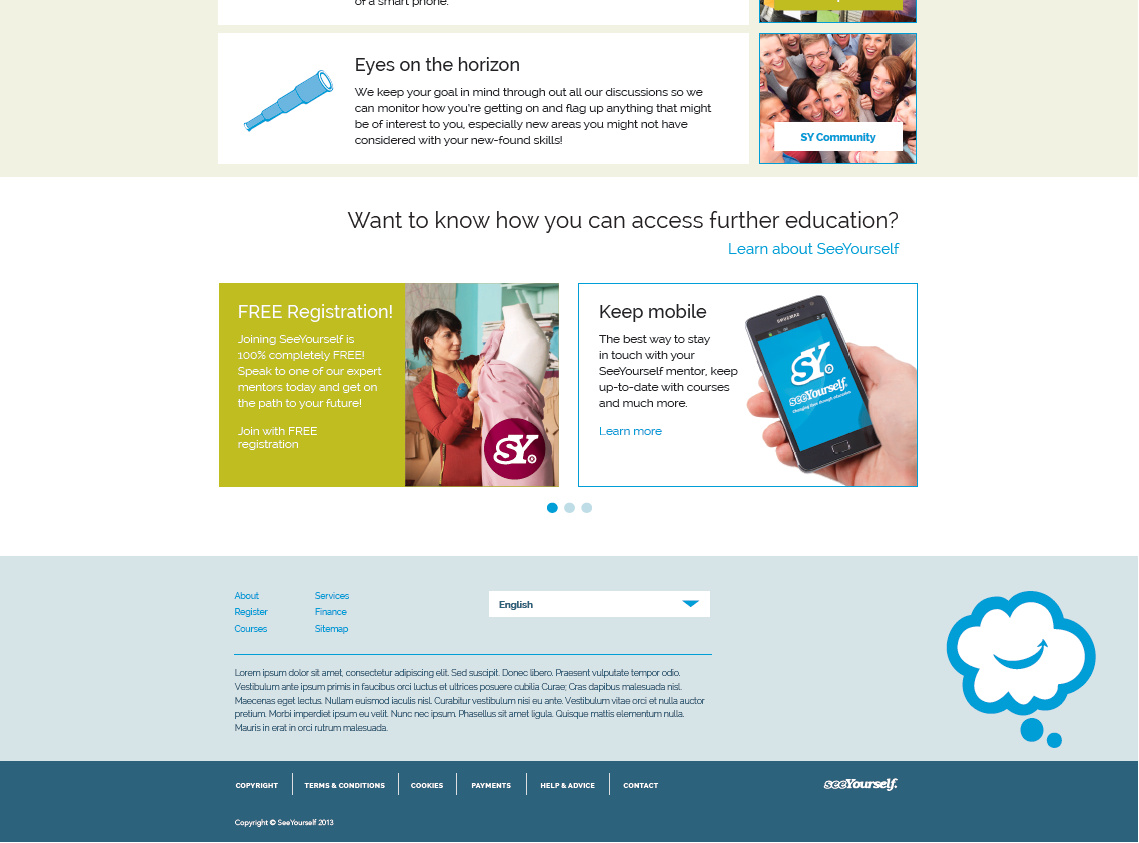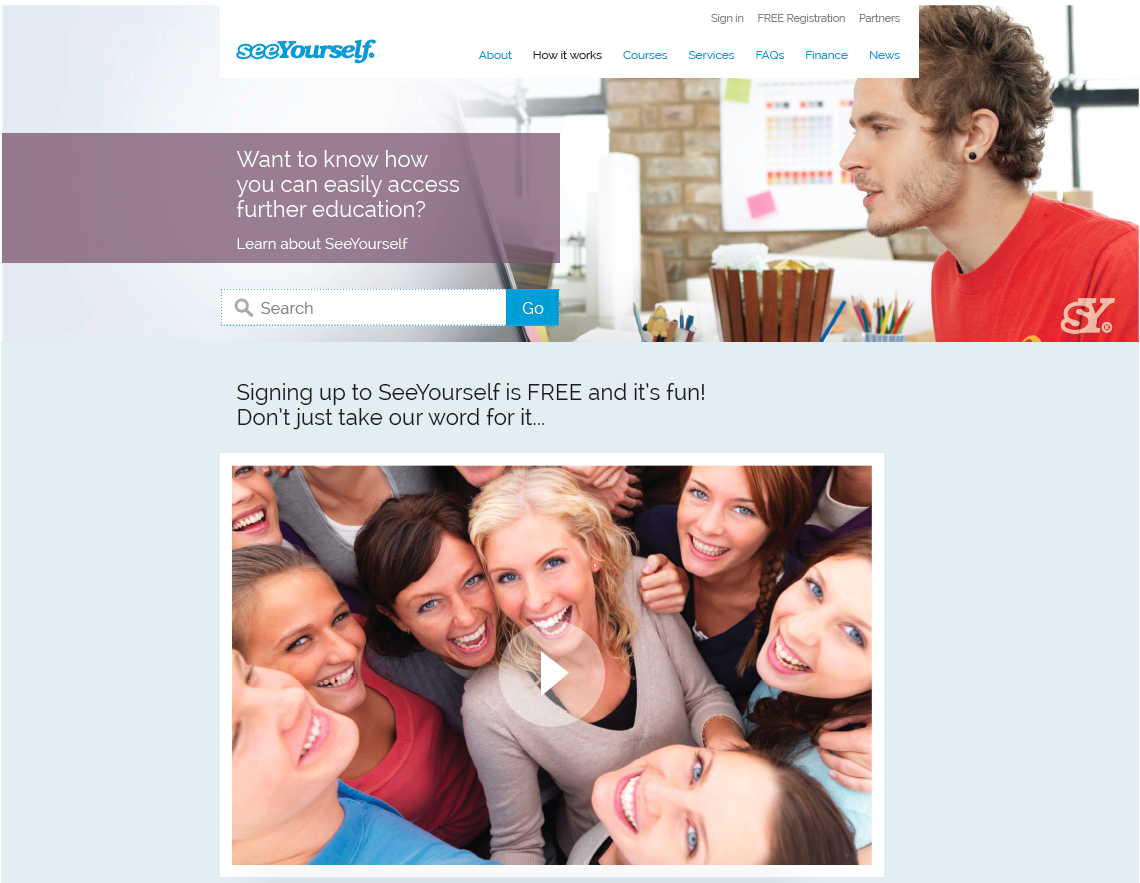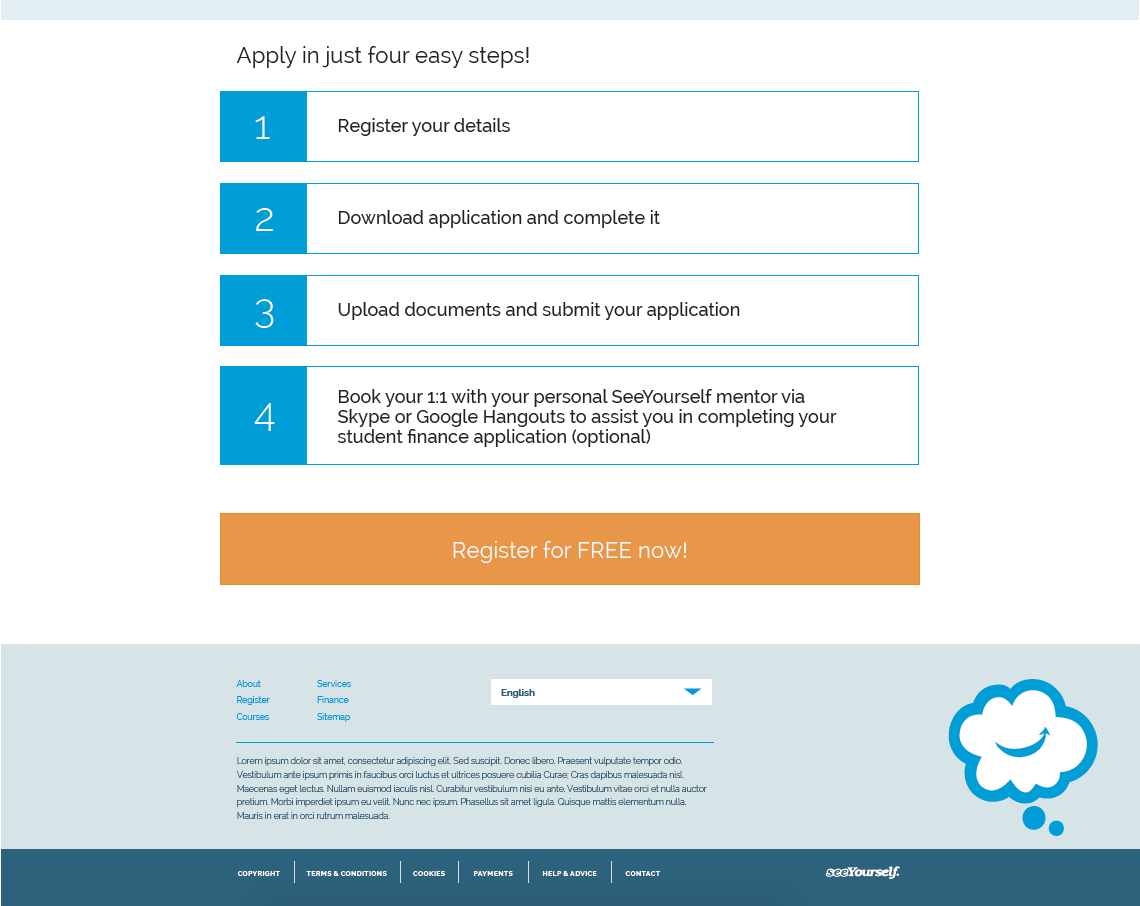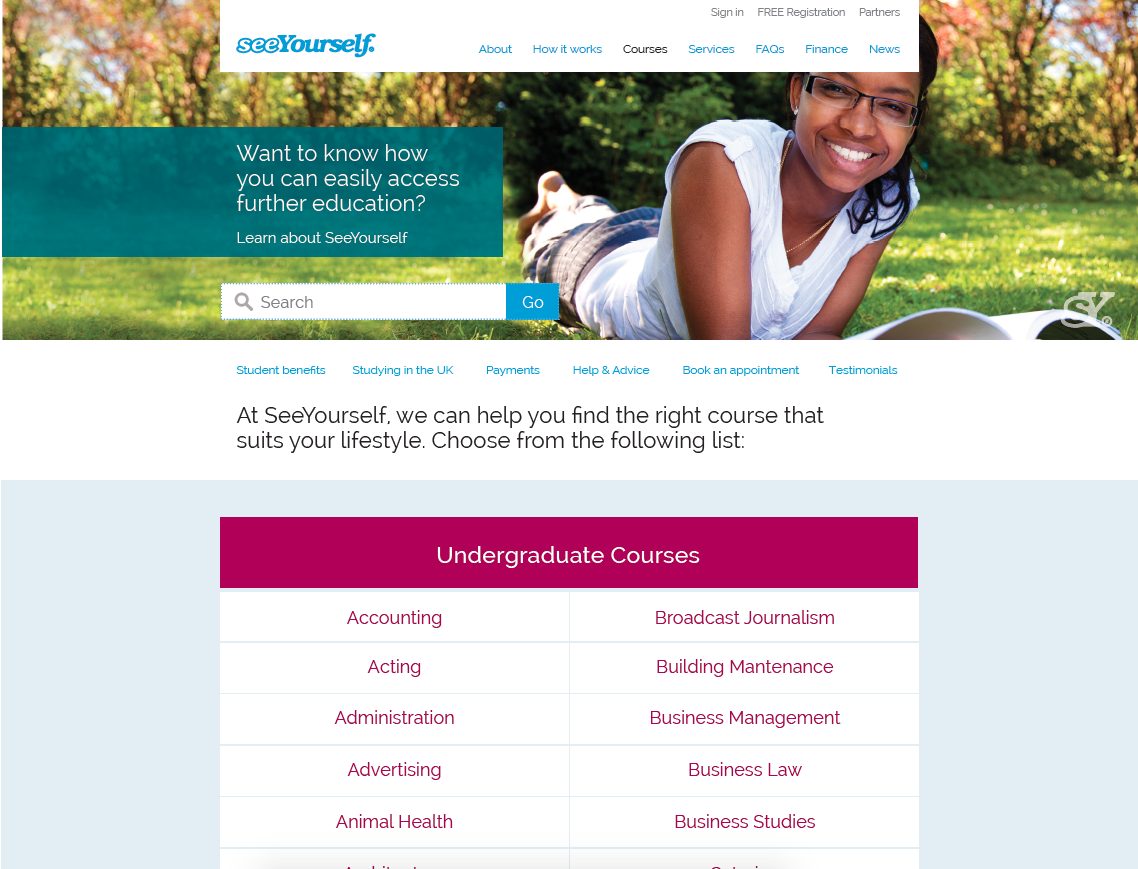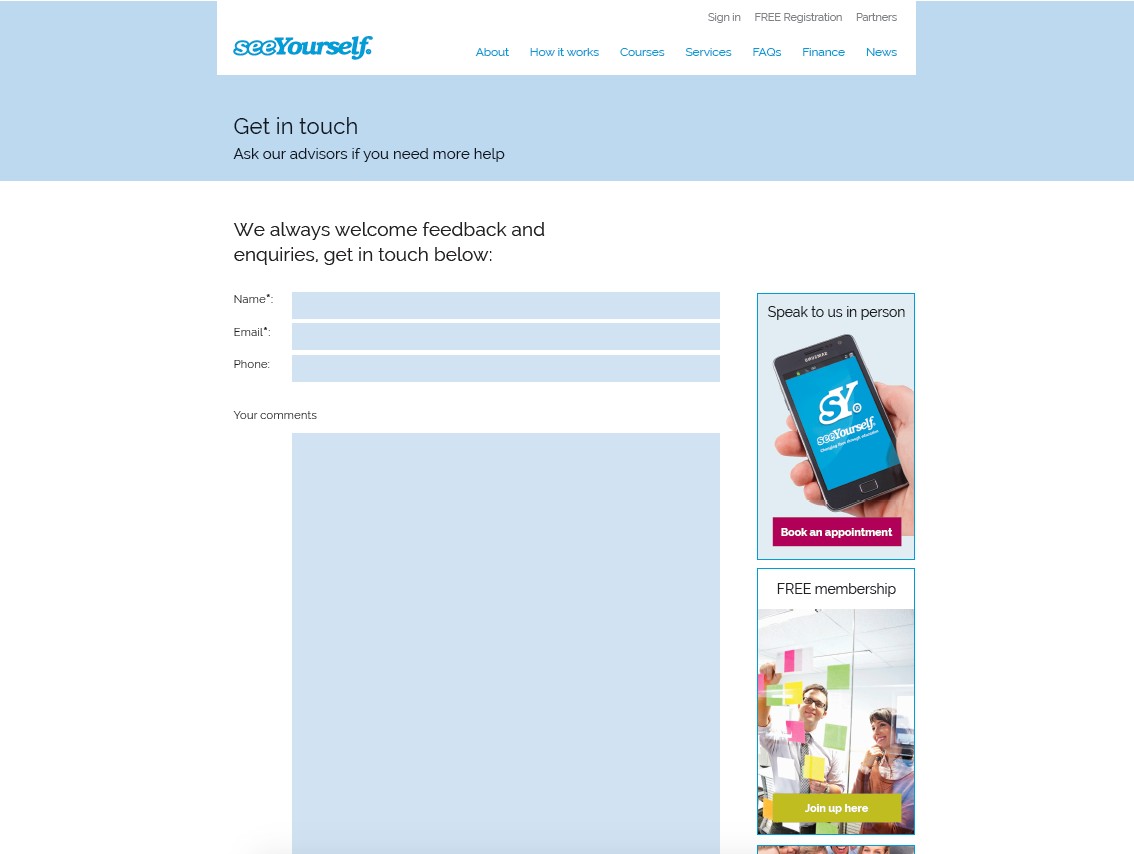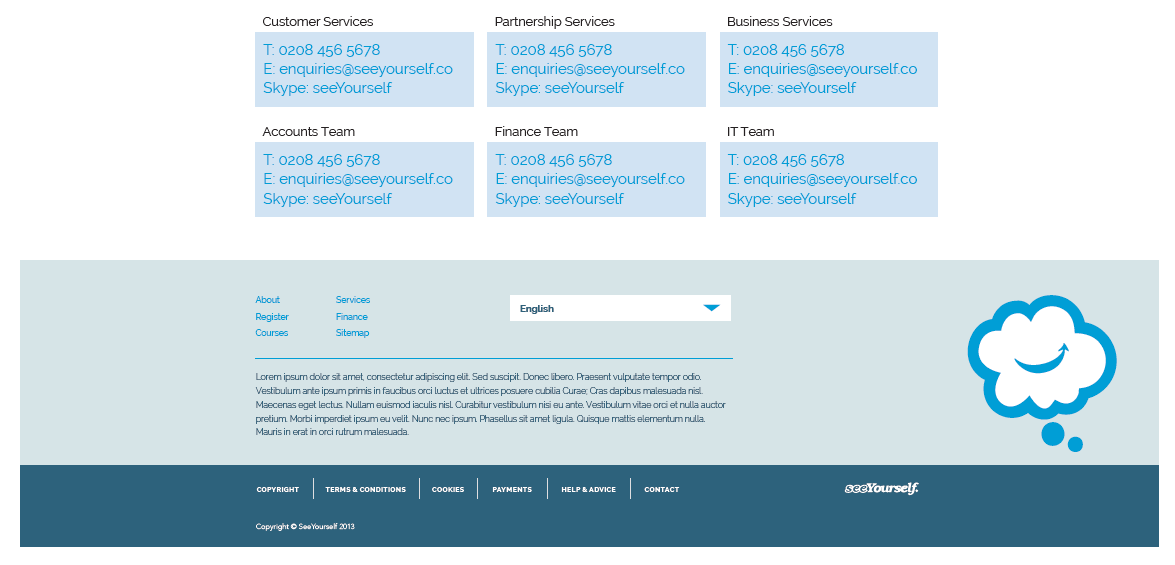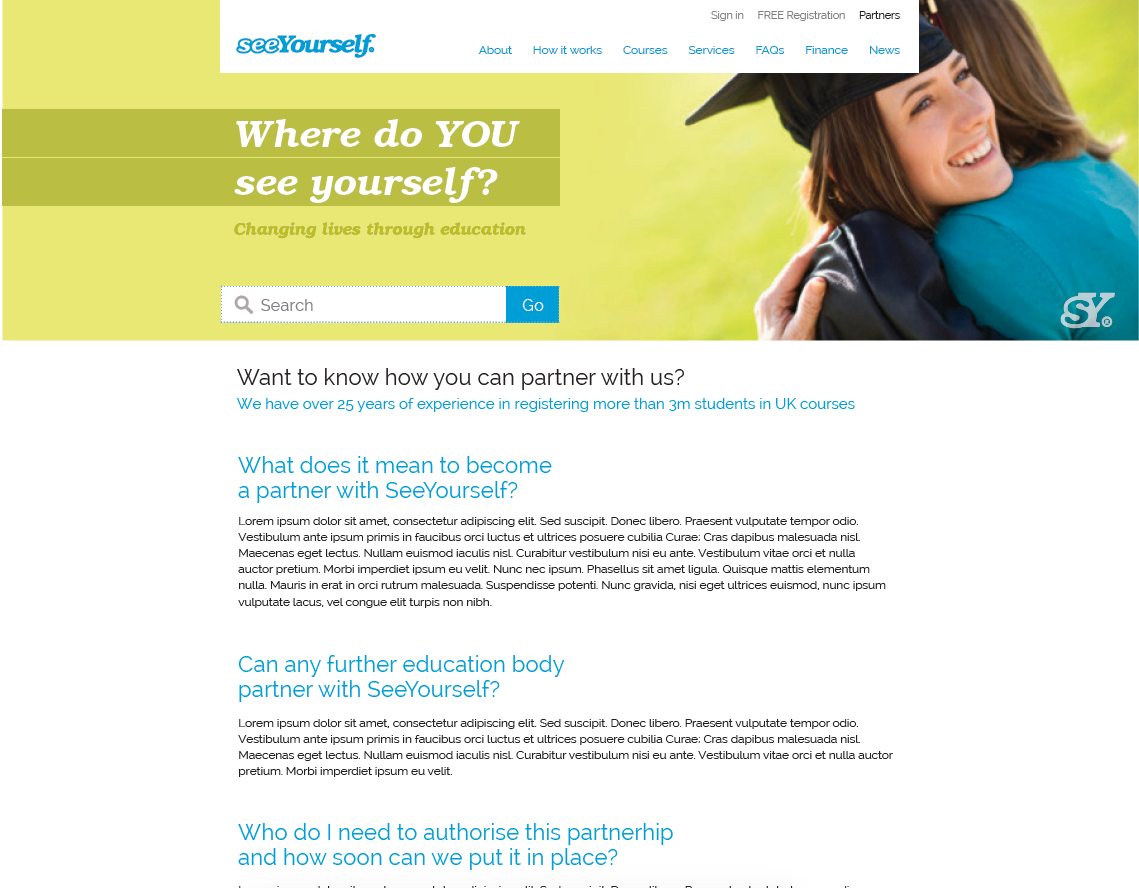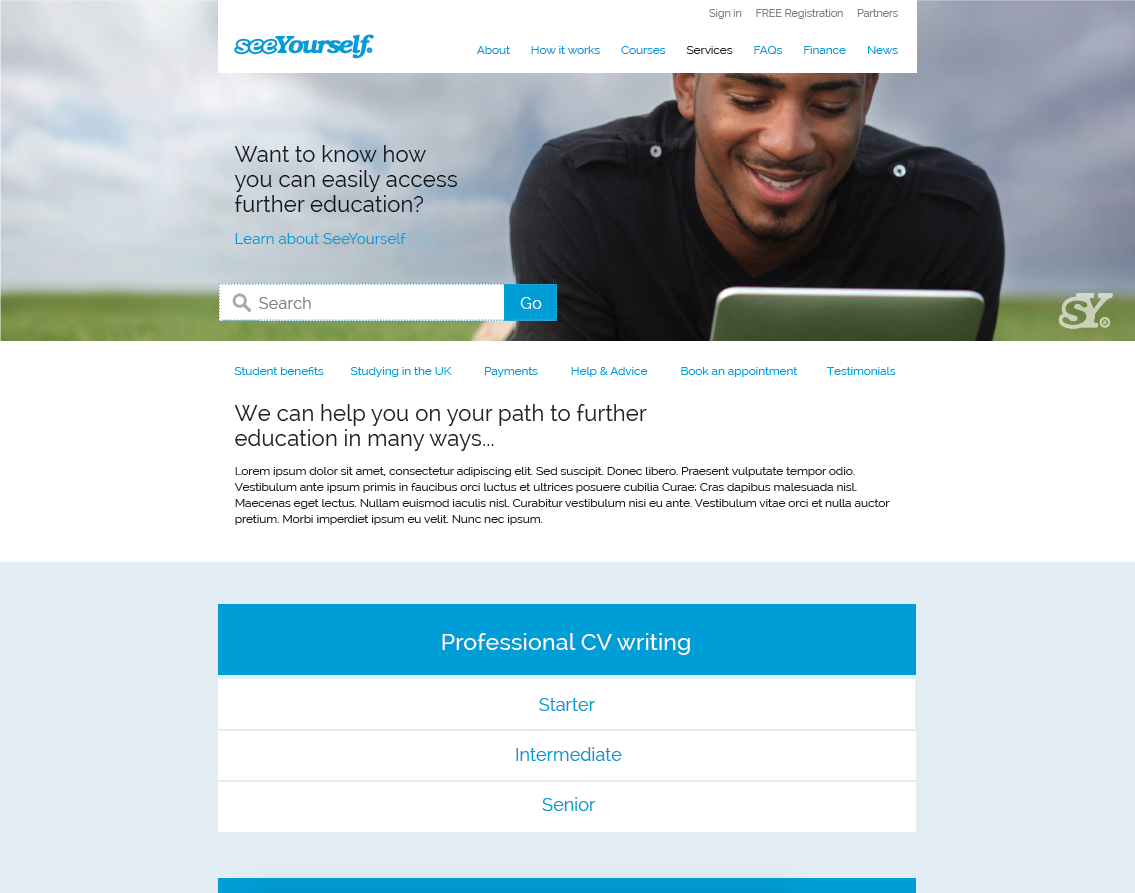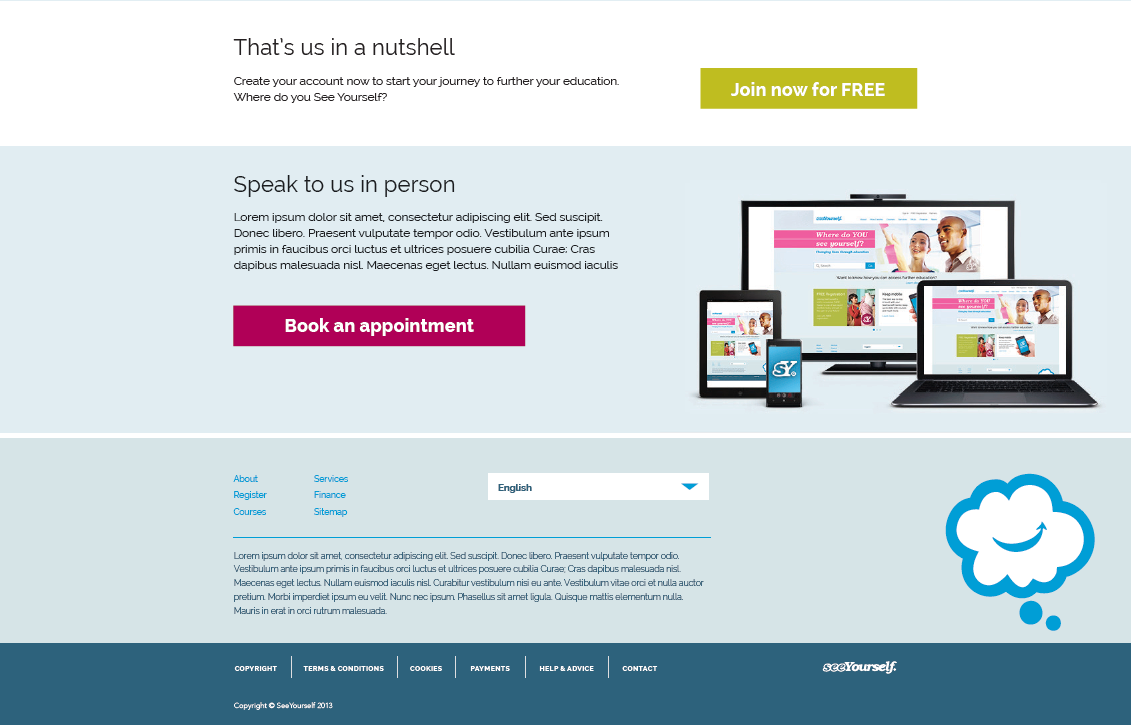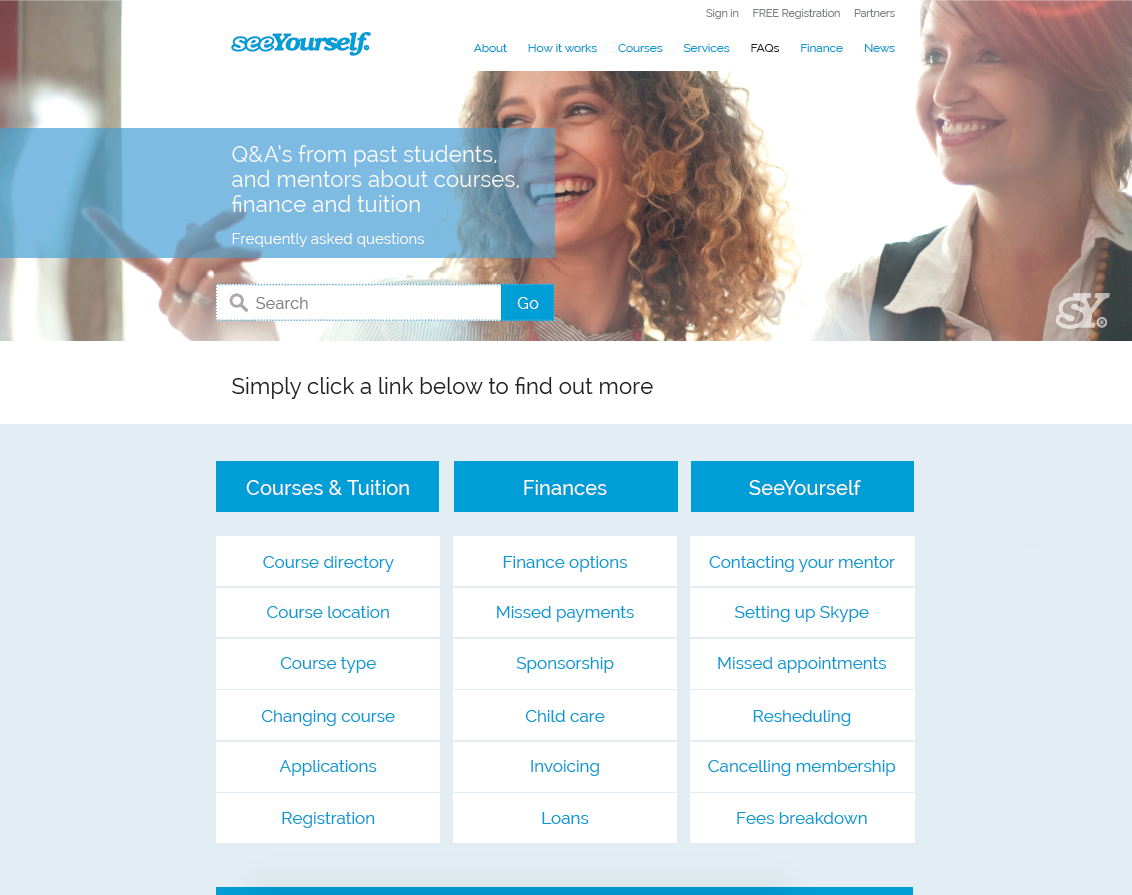 SEE YOURSELF
LONDON, UK
2013
Branding, Web Design, Strategy, Graphic Design, Illustration, Copy Writing, Way Finding, Signage, App Design, Prospectus Design, Social Media
CJ approached us with a very personal mission – to create a way of linking courses around the UK to people without traditional funding options therefore not usually able to go to University.
We created the name SeeYourself – envisioning how each person can seeing their future potential and then use CJ's portal to find the right course to get there.
We created all content – imagery, copy writing, illustration, web design, UX/UI, that helped CJ launch with correct positioning and traction – securing funding of over £1m within 6 months of launch.
© DONE AND DUSTED DESIGN 2021. All Rights Reserved.