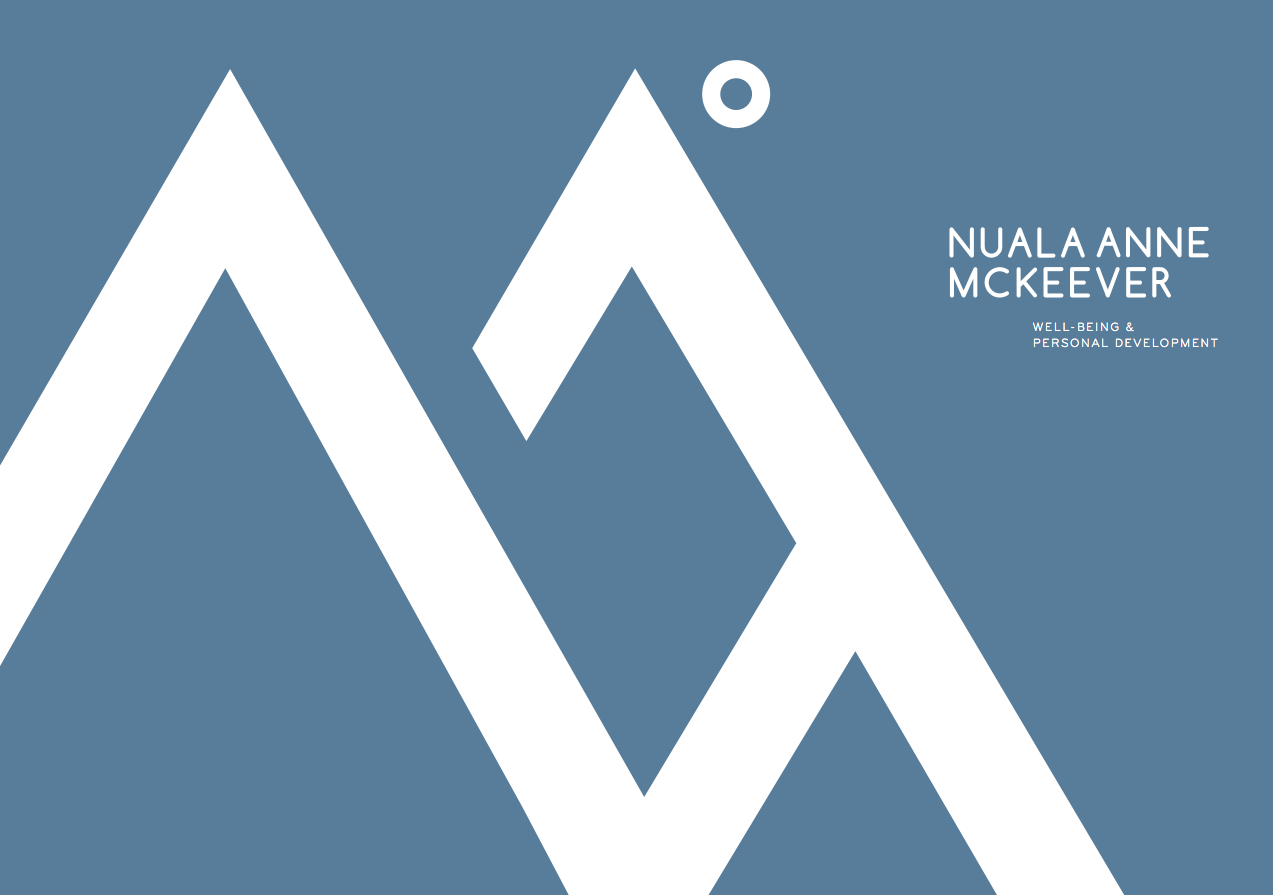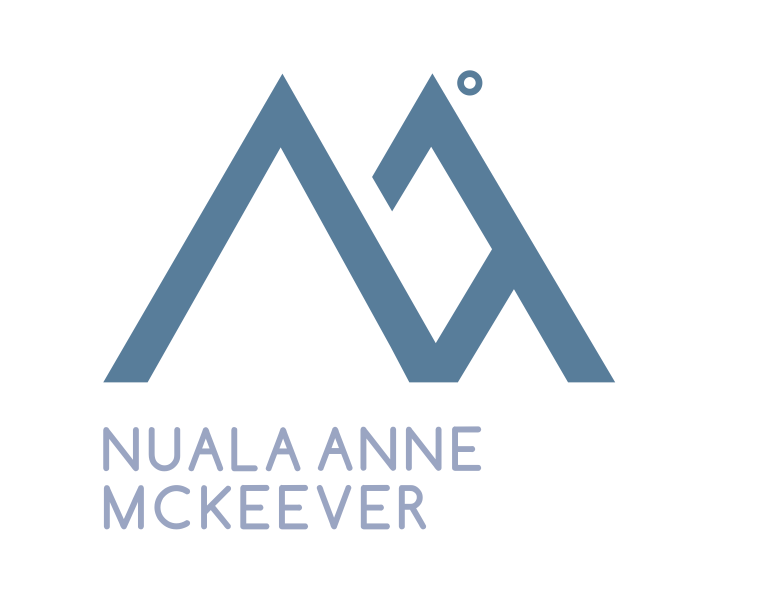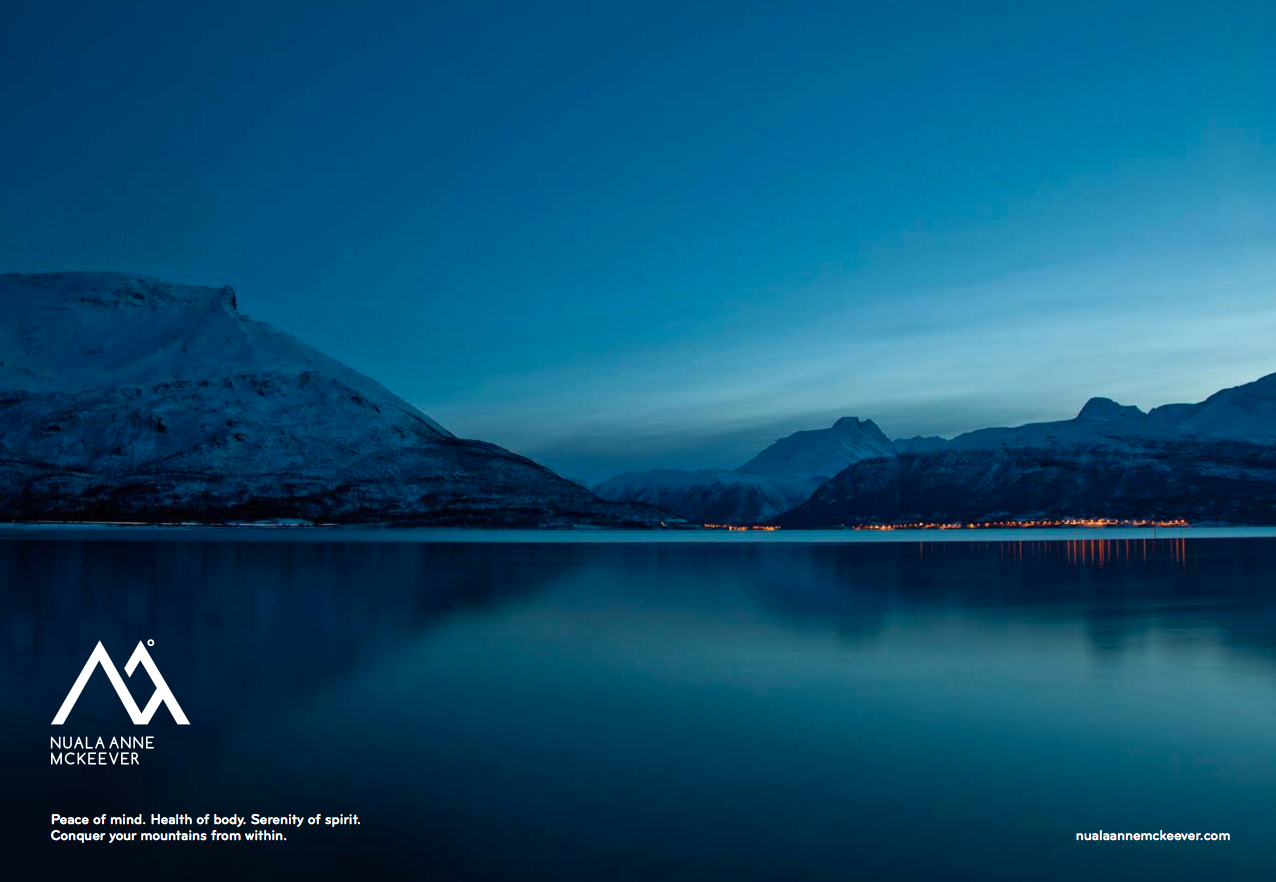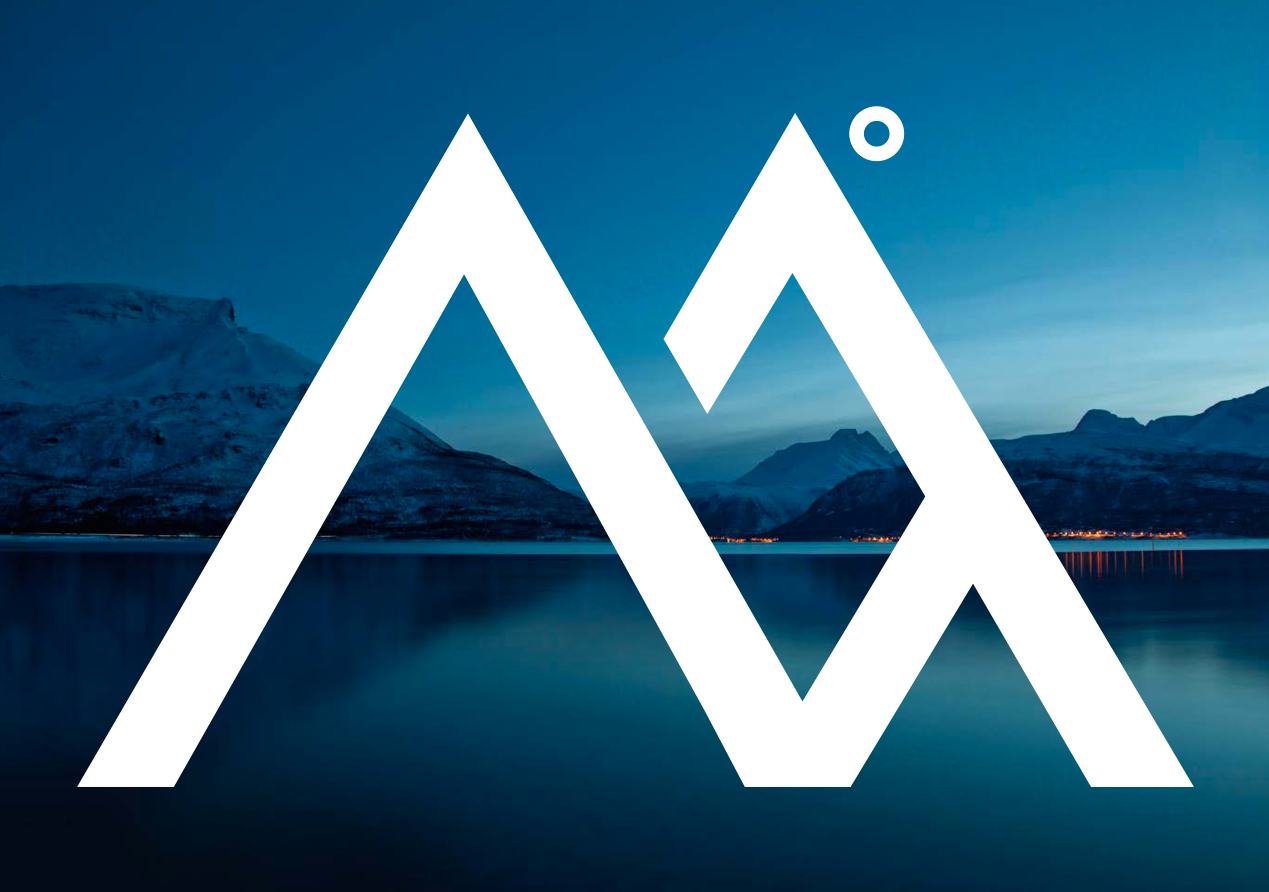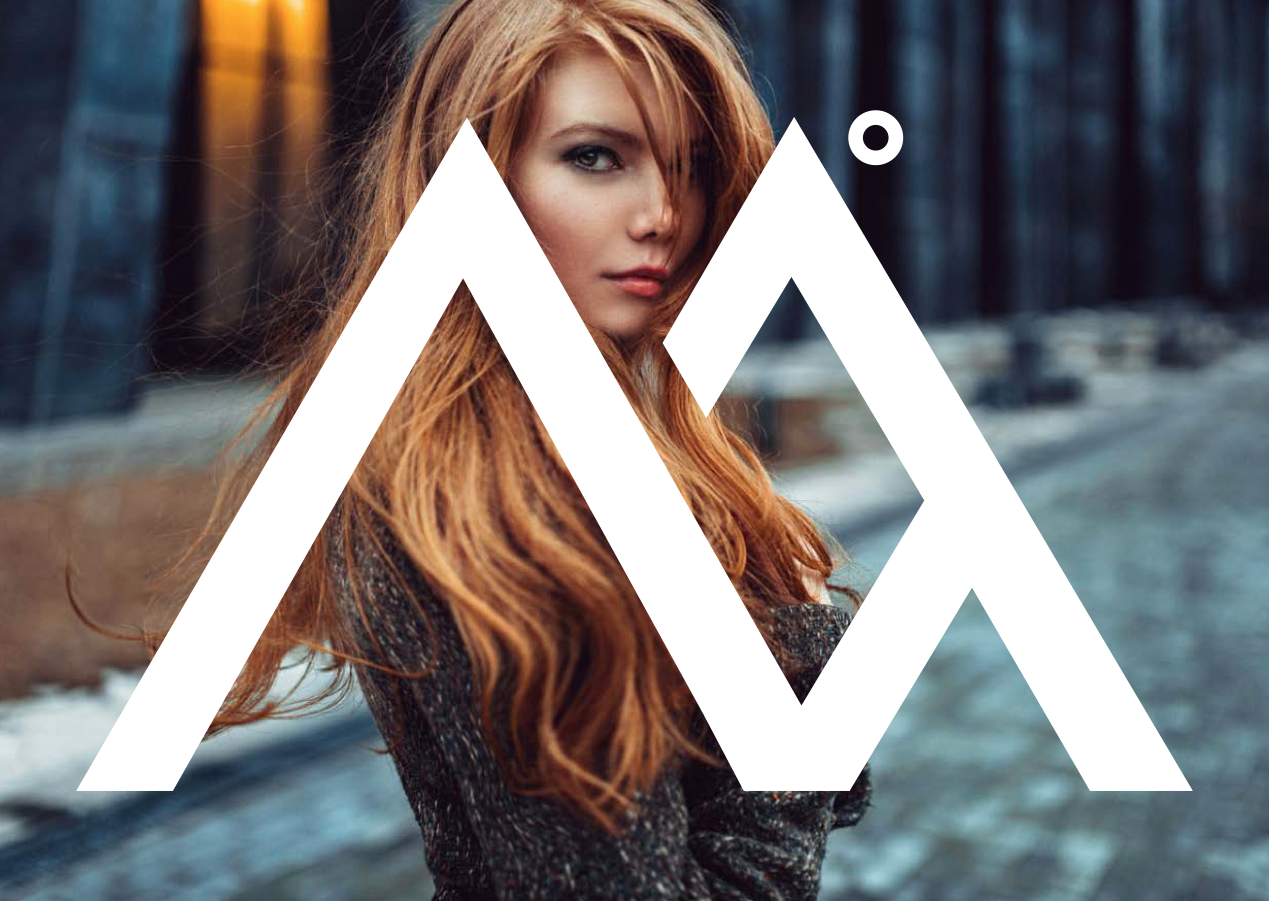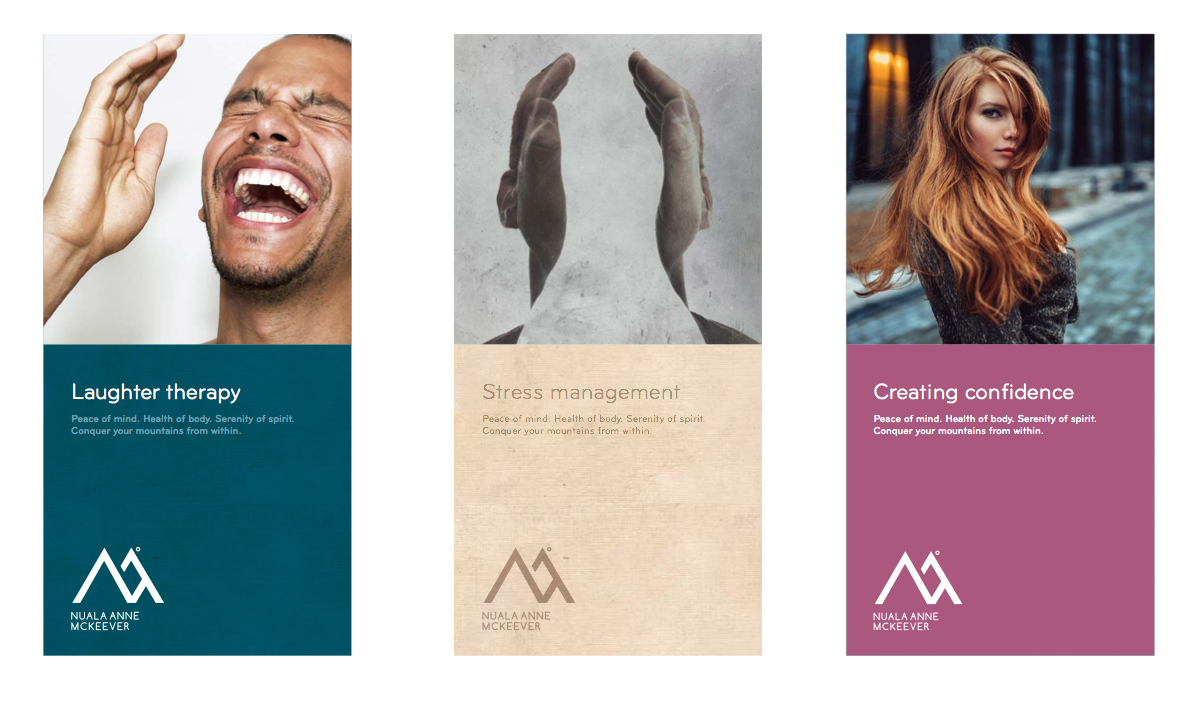 NUALA ANNE MCKEEVER
DERRY, NI
2016
Branding, Graphic Design, Typography, Copy Writing, Art Direction, Brochure Design, Signage
Working with Nuala was a completely joyous experience, and that's not just a reference to her laughter therapy!
We created an iconic logogram based around the N, A and M of her name, revolved around her practice in the wellness industry – she talked about conquering those mountains within us, what holds us back.
We coupled that with progressive imagery that reflected her fresh thinking approach to well-being.
© DONE AND DUSTED DESIGN 2021. All Rights Reserved.