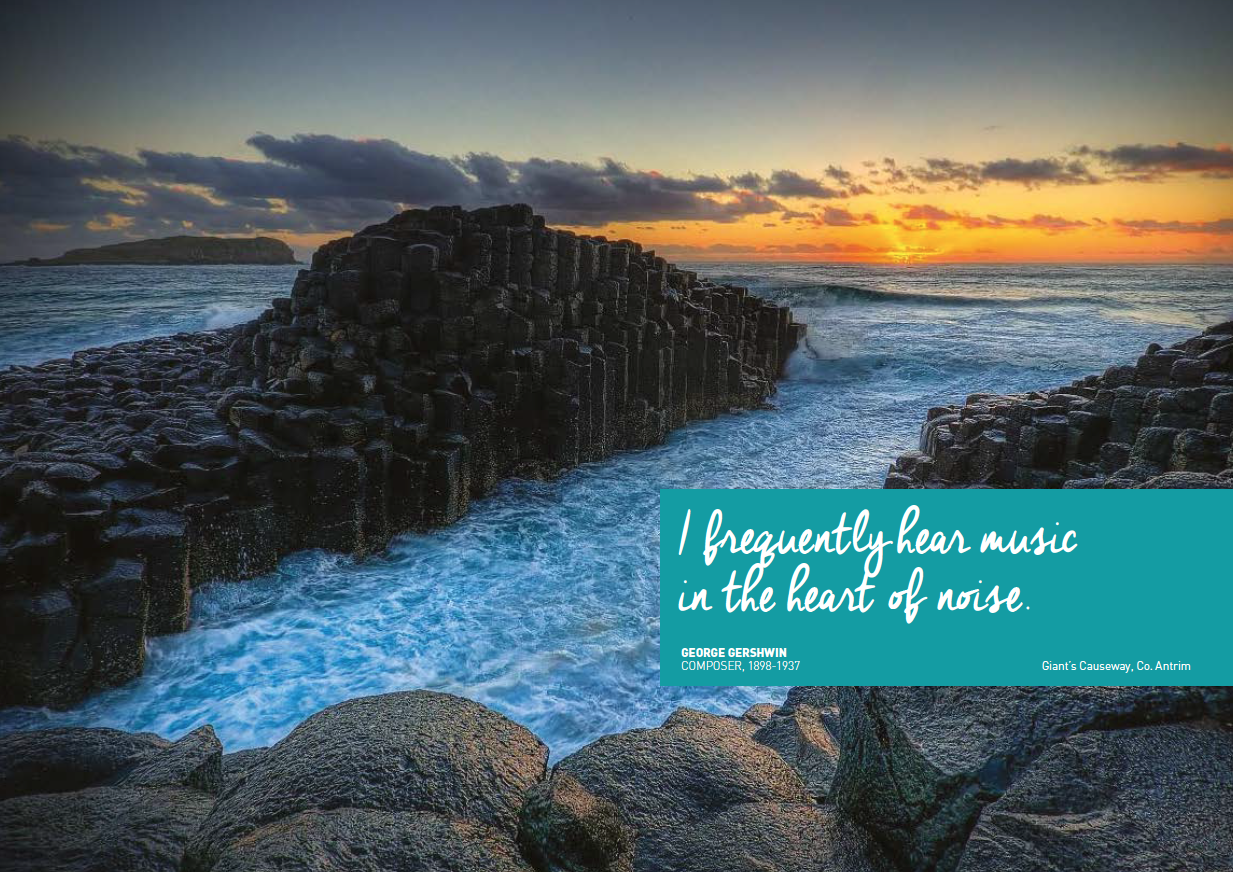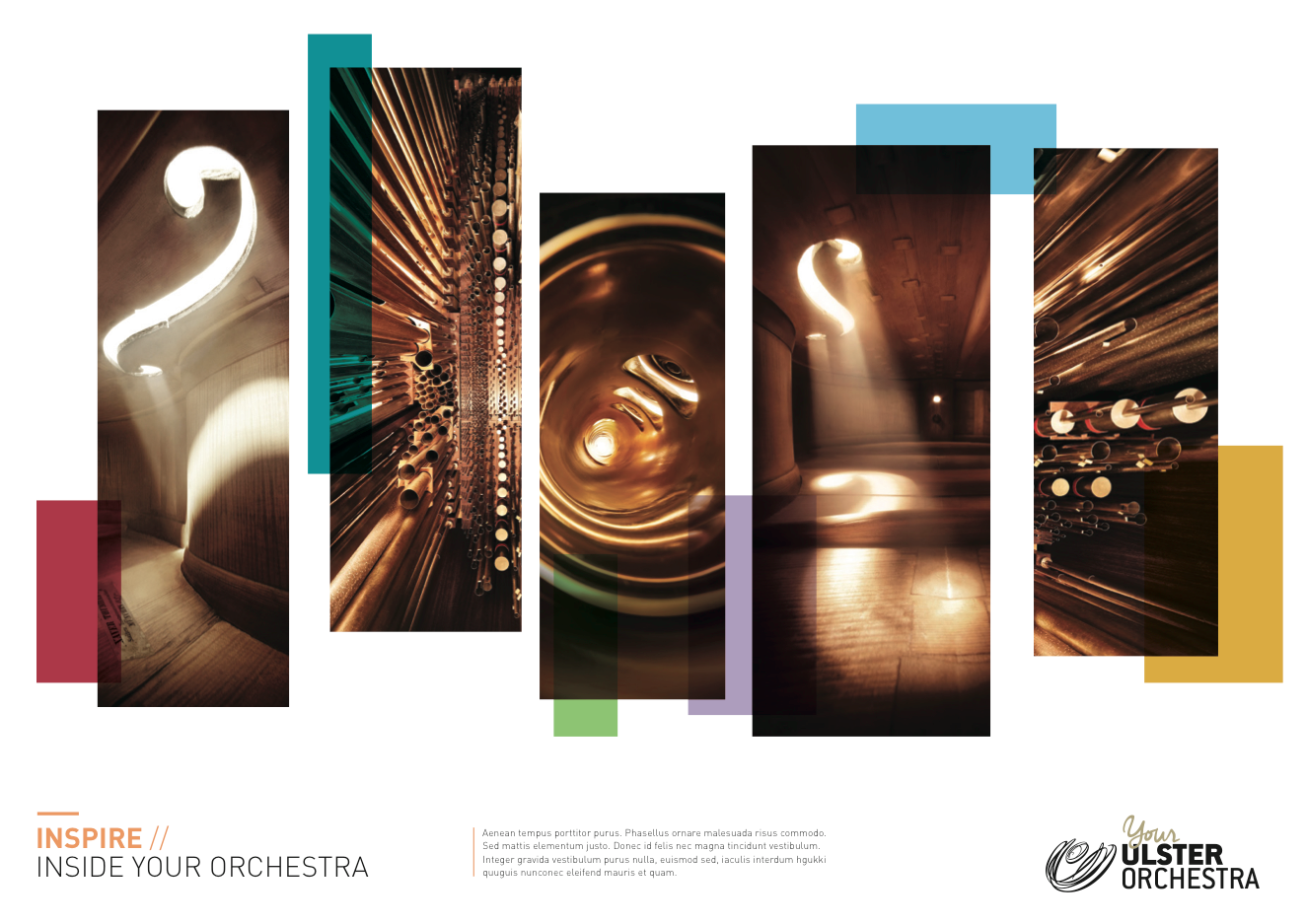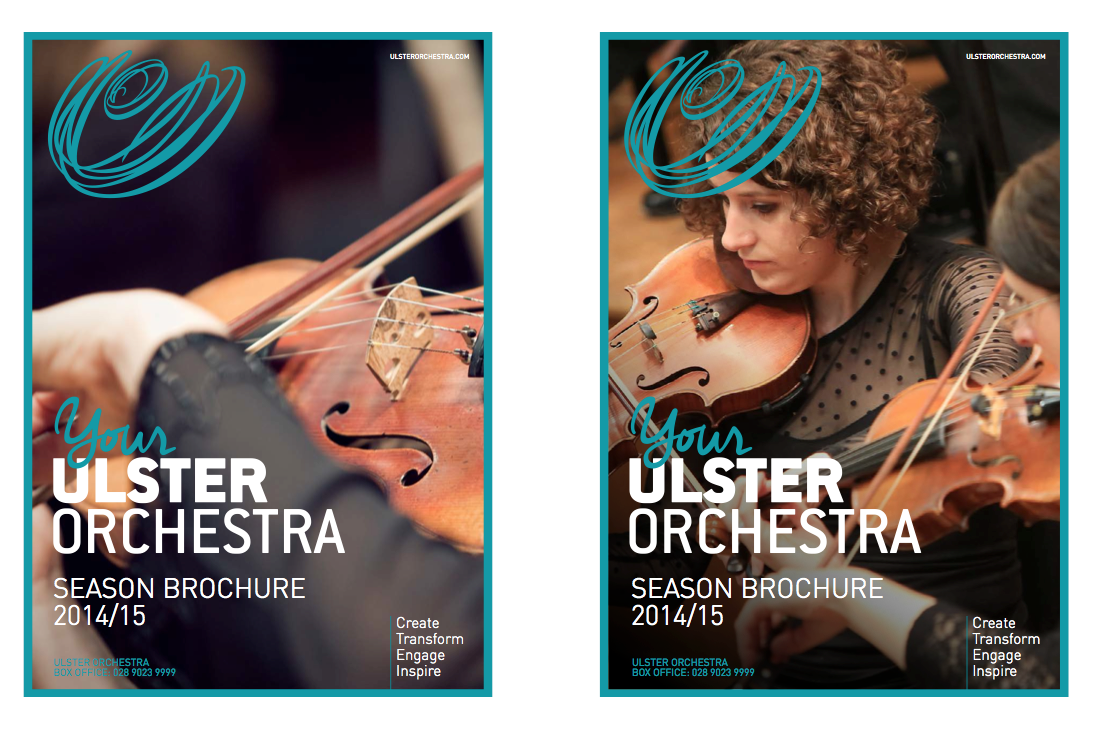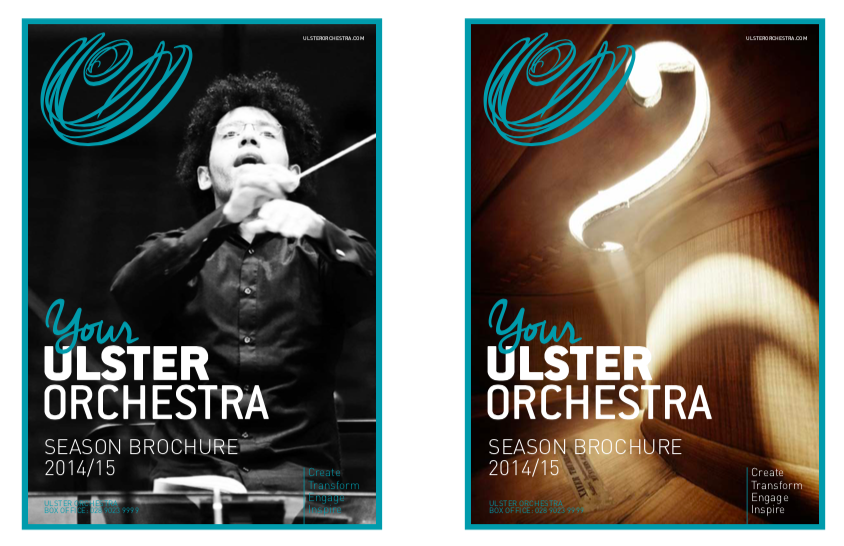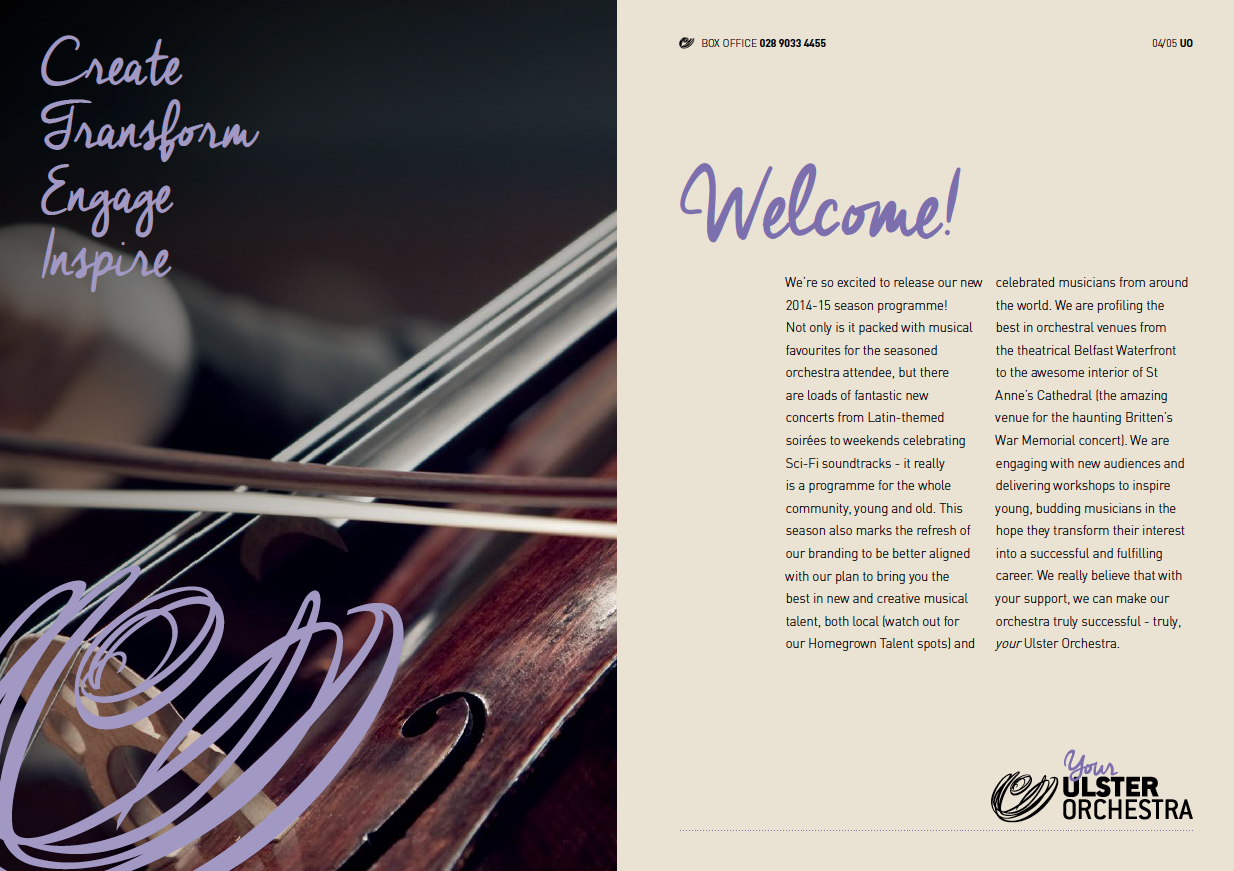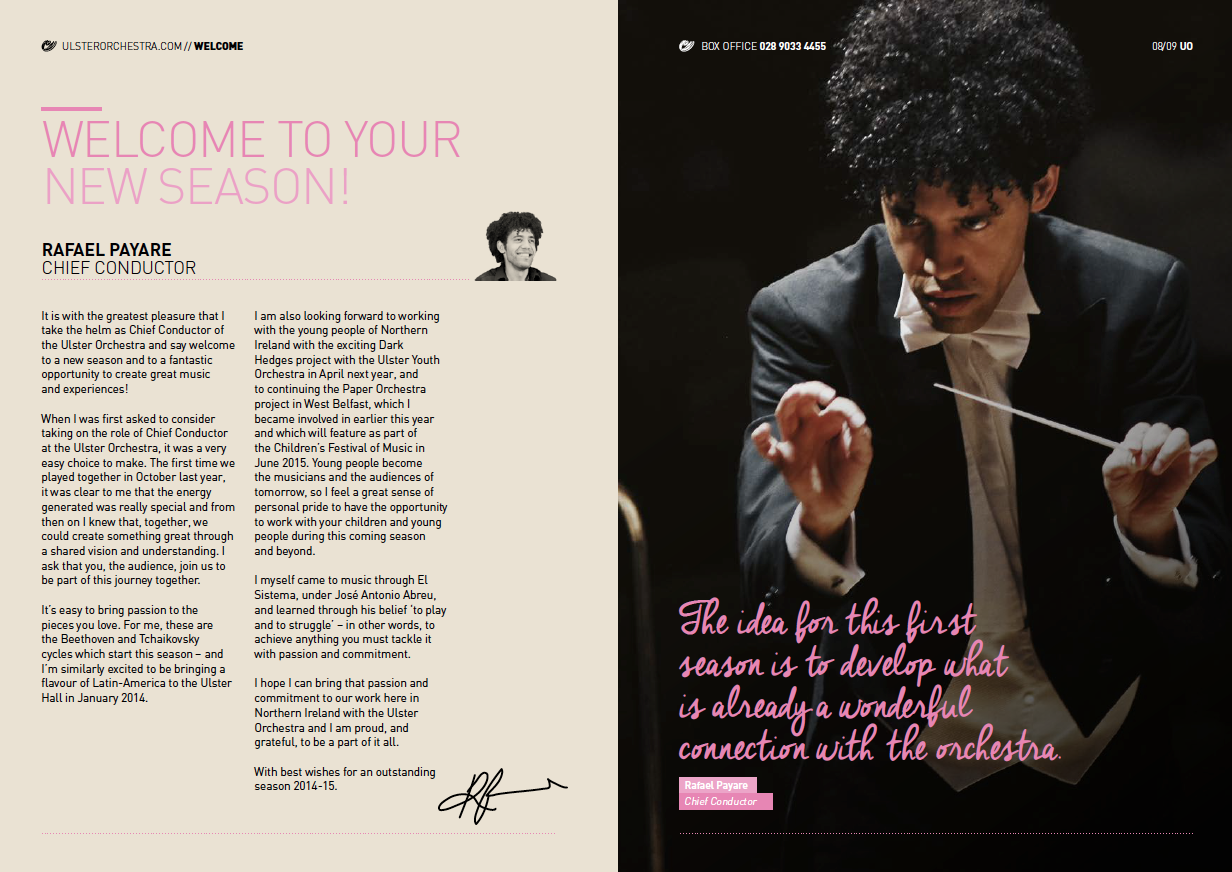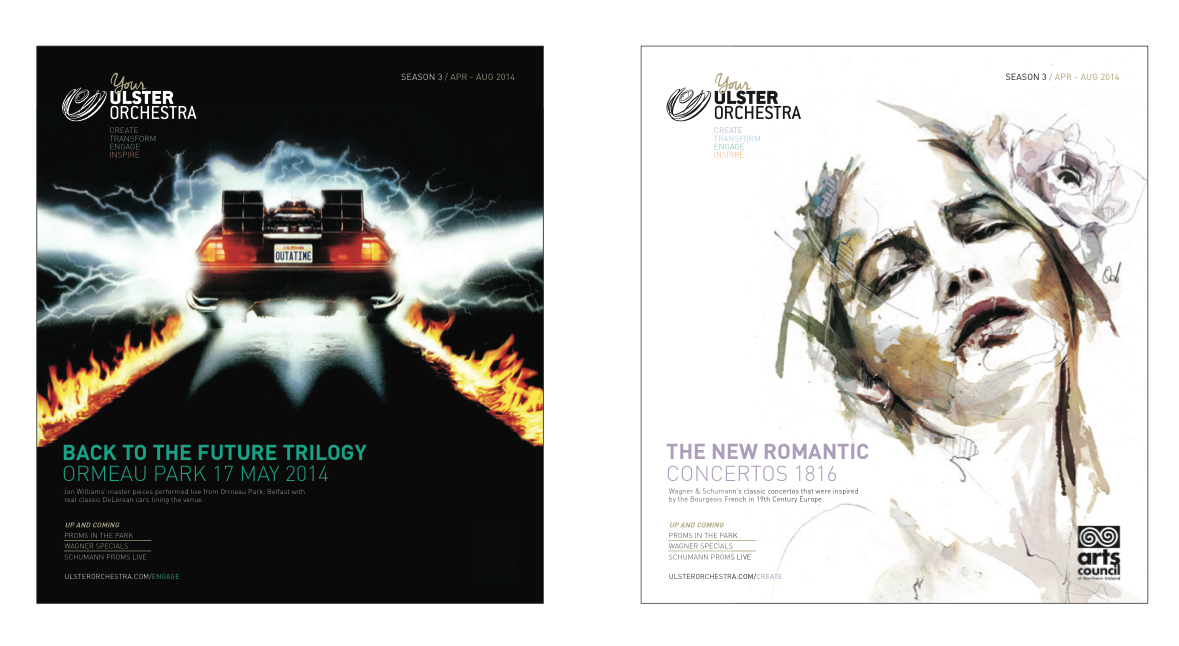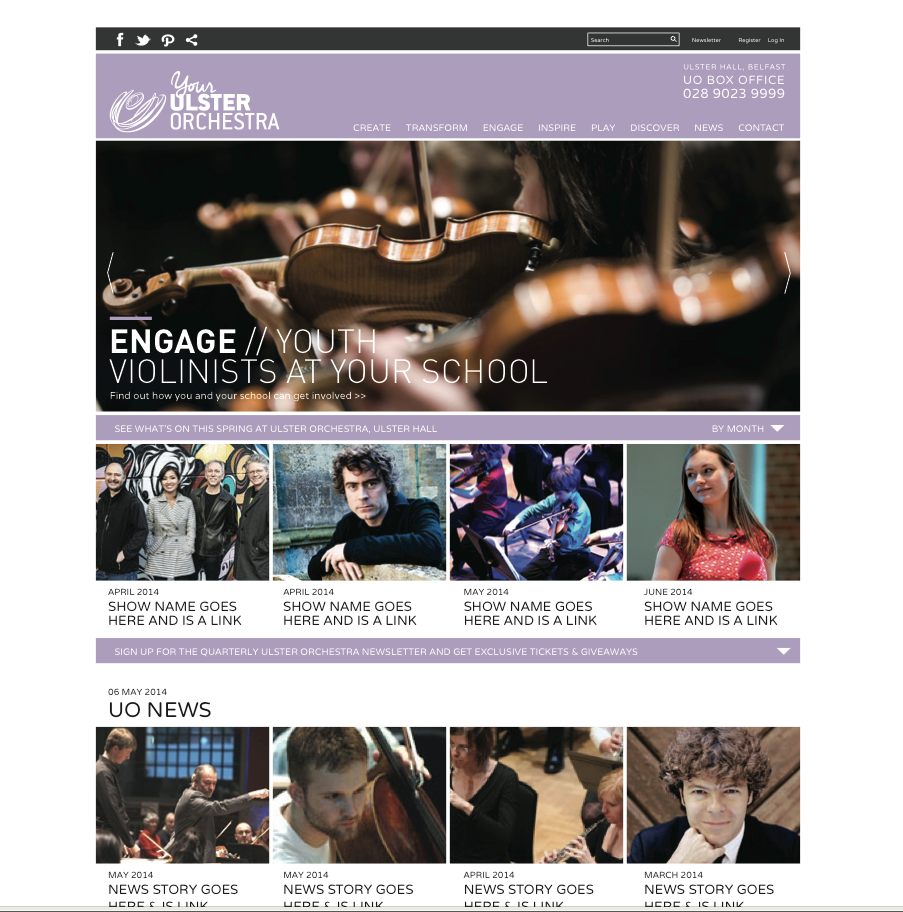 ULSTER ORCHESTRA
BELFAST, NI
2014-16
Branding, Strategy, Copy Writing, Wed Design, Programme Design, Digital Comms, Advertising
Done & Dusted Design won the contract with Ulster Orchestra to renew their brand and revitalise their messaging across print and digital engagement.
We redesigned the brand logo and U device, considering how it might have a more central connection to the orchestra, echoed in the loose handscript type of Your. We used iconic photography from around Northern Ireland that showcased this amazing landscape and how it continues to influence the arts, bringing a vibrant new aesthetic to Ulster Orchestra and a real connection to people and place.
We looked at their positioning and created a way of engaging with the Orchestra across several touch points in the community, under: Create, Transform, Engage, Inspire.
We worked this visual aesthetic across all literature – posters, programmes and their web site, including a new portal for schools and community groups.
© DONE AND DUSTED DESIGN 2021. All Rights Reserved.