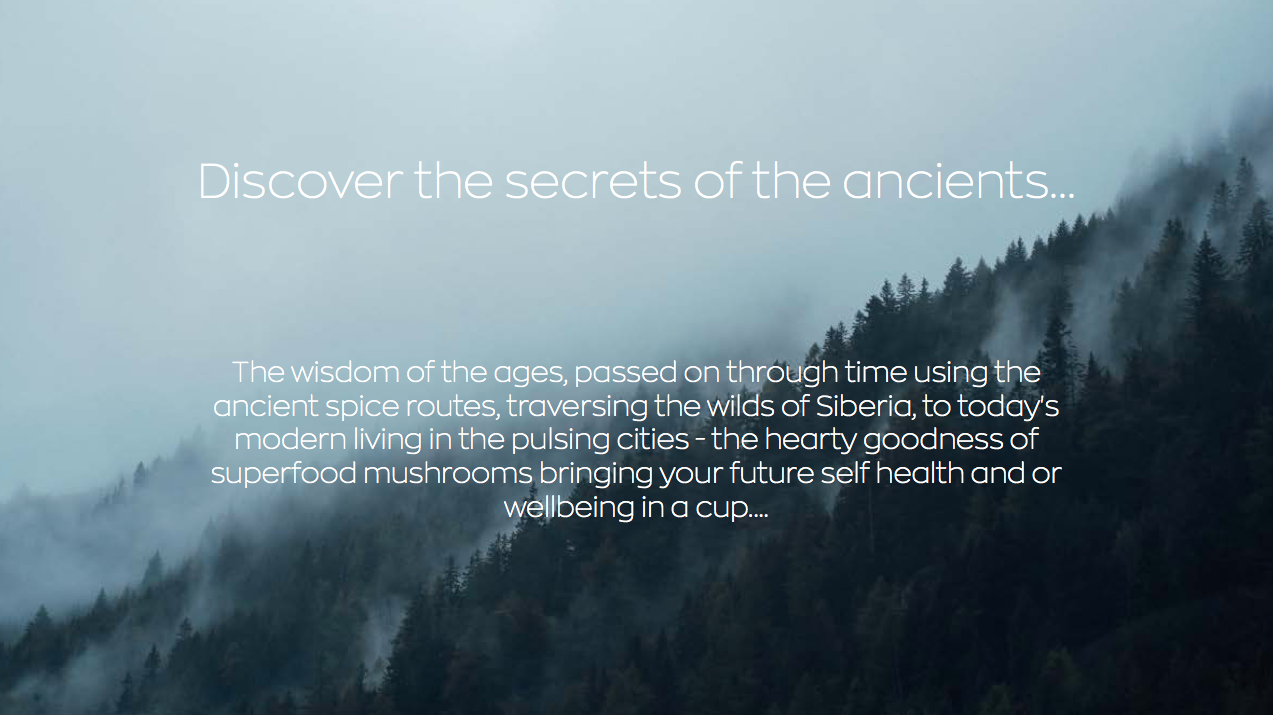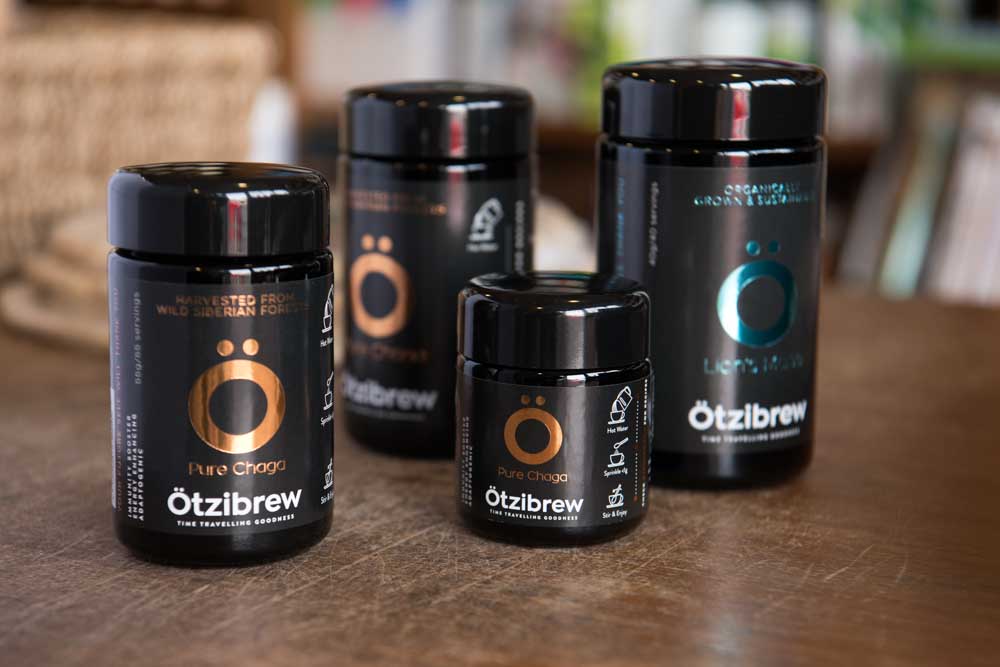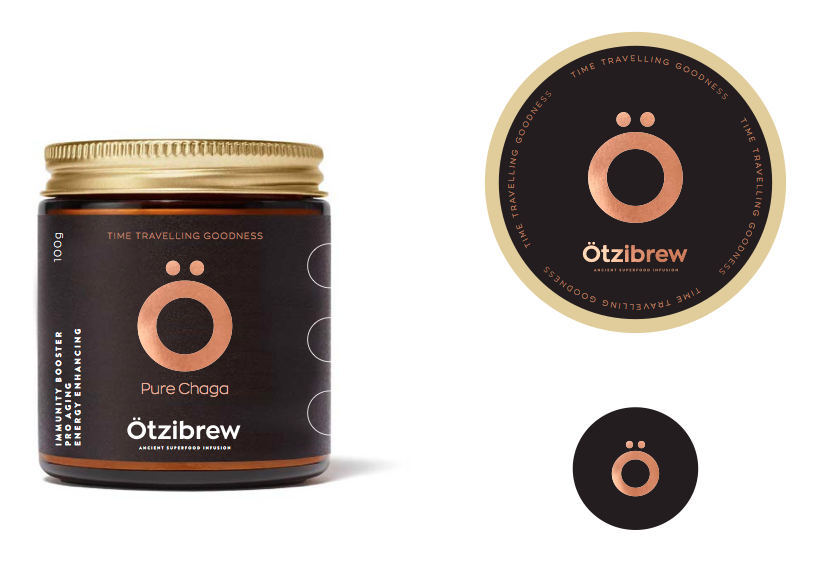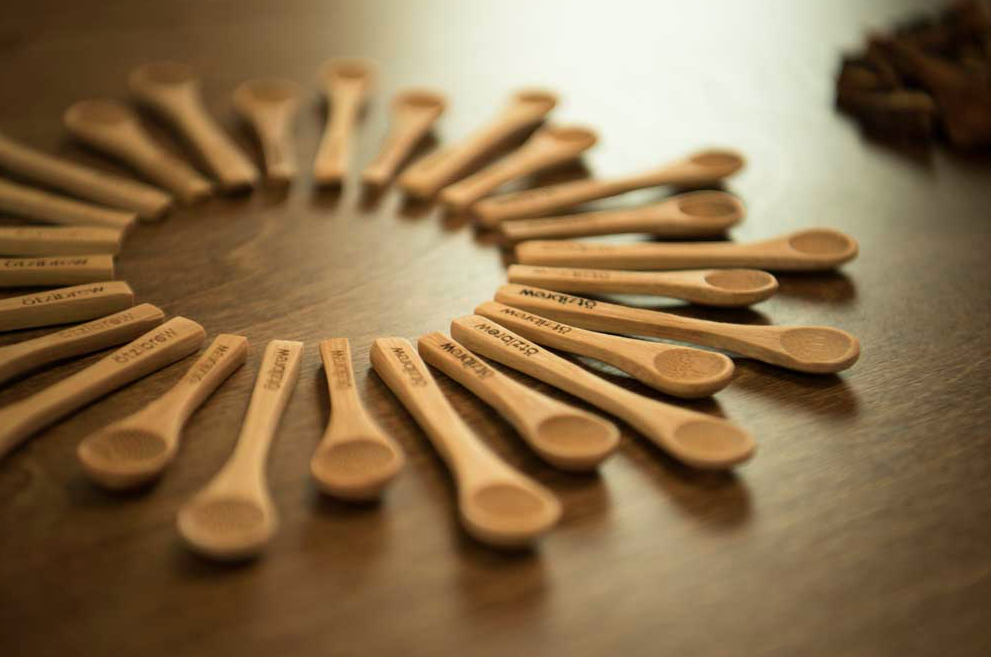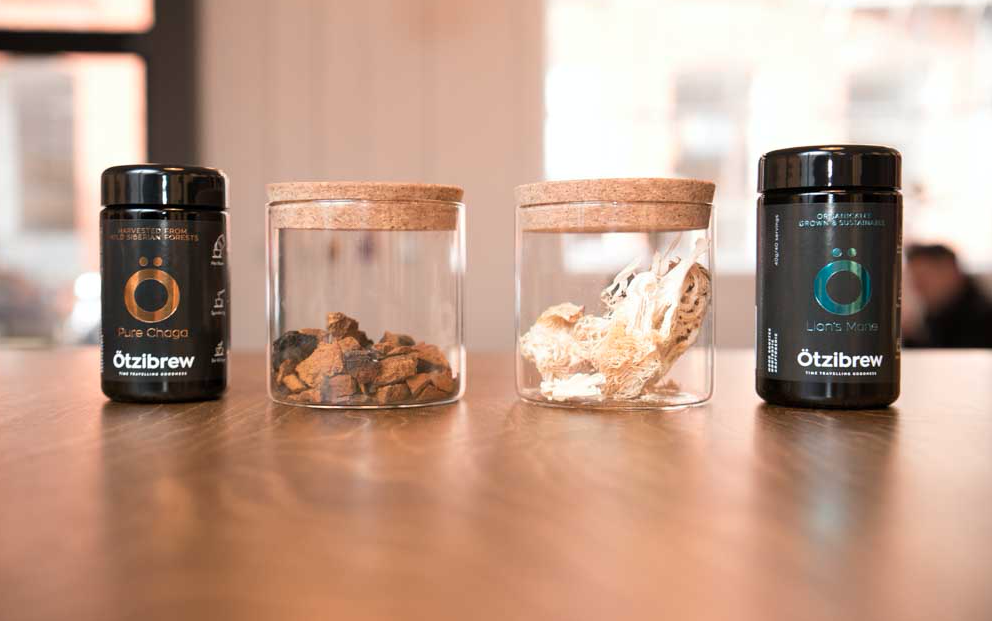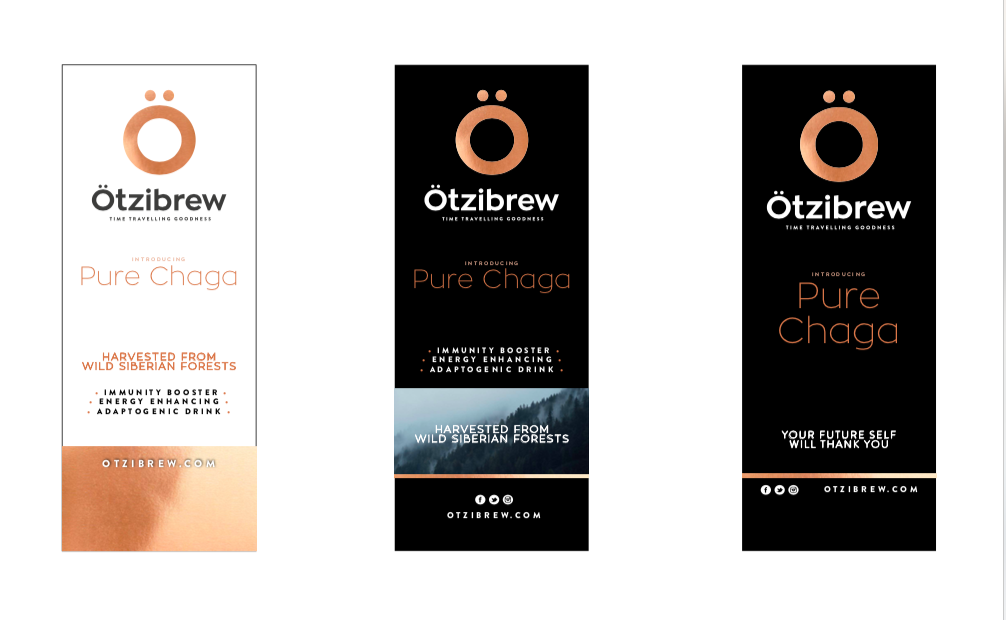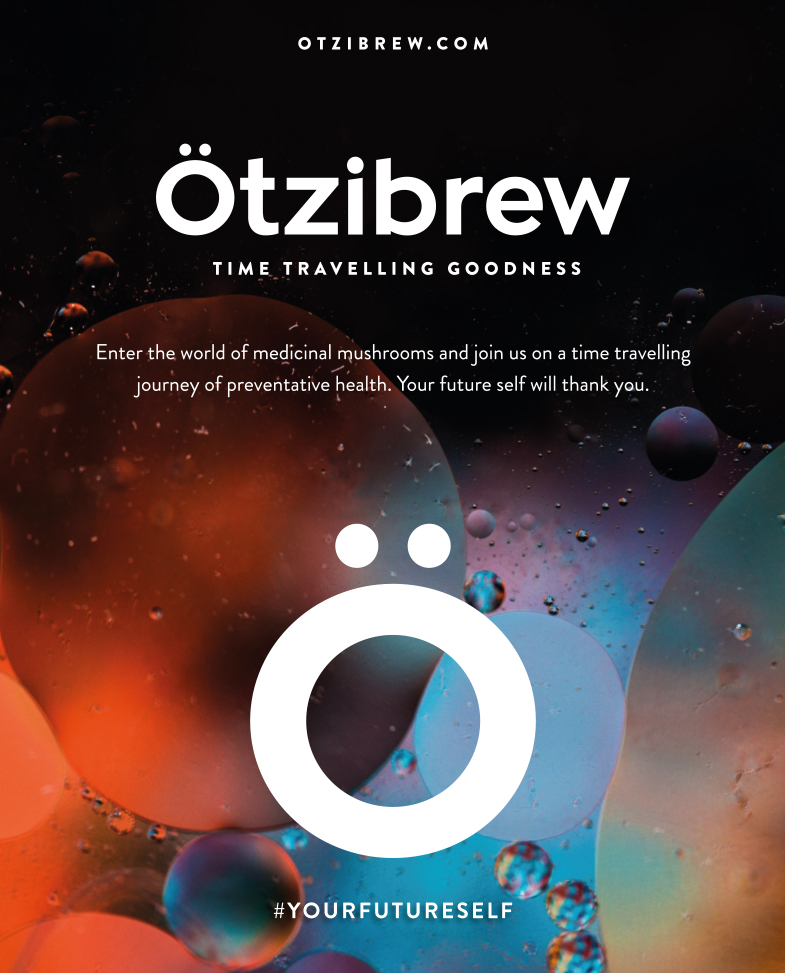 ÖTZIBREW
BELFAST, NI
2018
Branding, Graphic Design, Strategy, Packaging, Art Direction, Illustration, Web Design
Ötzibrew – a pioneering new start-up harvesting the amazing health benefits of adaptogen mushrooms for the world to enjoy in a mug. Exit coffee – enter Chaga! Time-travelling goodness.
For this project, we gave passionate entrepreneur Tricia McNeilly a stand-out brand identity and packaging concept that had a real cosmic touch through the use of metallic foils.
We created a strong presence with focused positioning, tag line and key messages, expanded the product range to include other adaptogens, honed the storytelling of Ötzi (and added some secret iconography of his tale in the packaging) and gave the jars a show-stopping shelf presence that has secured the brand as the top seller in health stores in this category, selling directly into Selfridges, London. We designed the social media presence and a campaign that included a short video featuring brand ambassador Babel hotel Belfast who were very early adopters of the range.
Won Silver at international MUSE awards. www.otzibrew.com
© DONE AND DUSTED DESIGN 2021. All Rights Reserved.