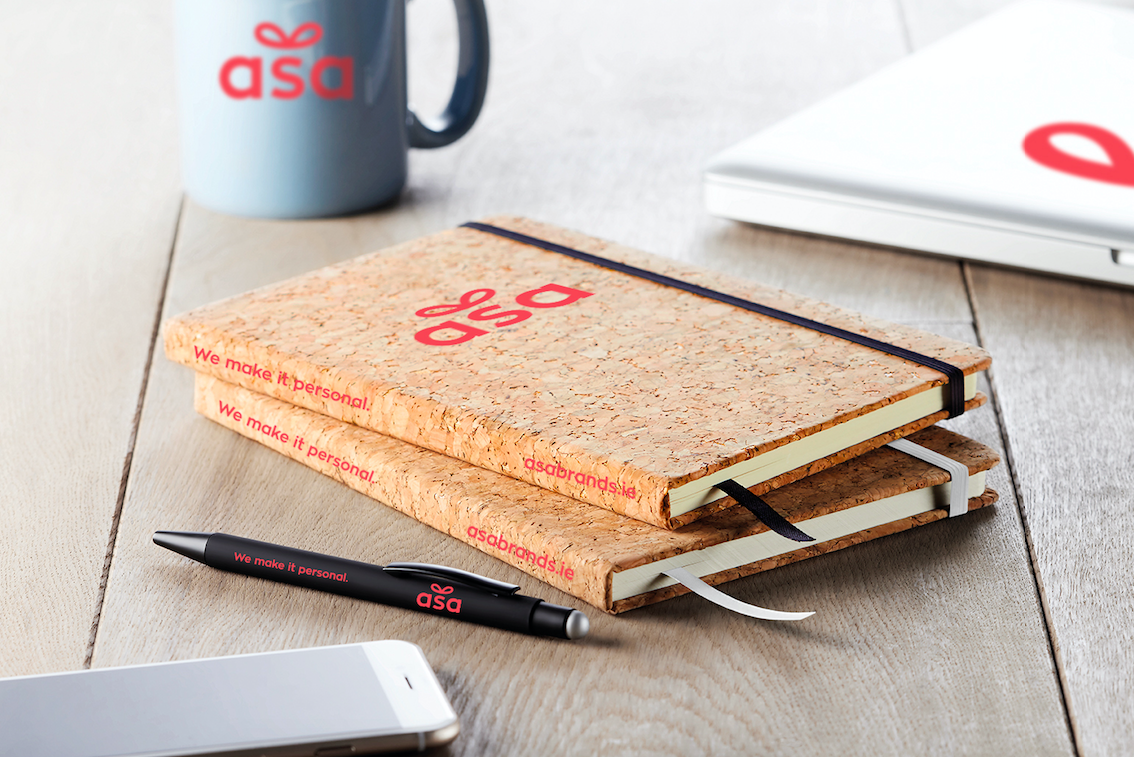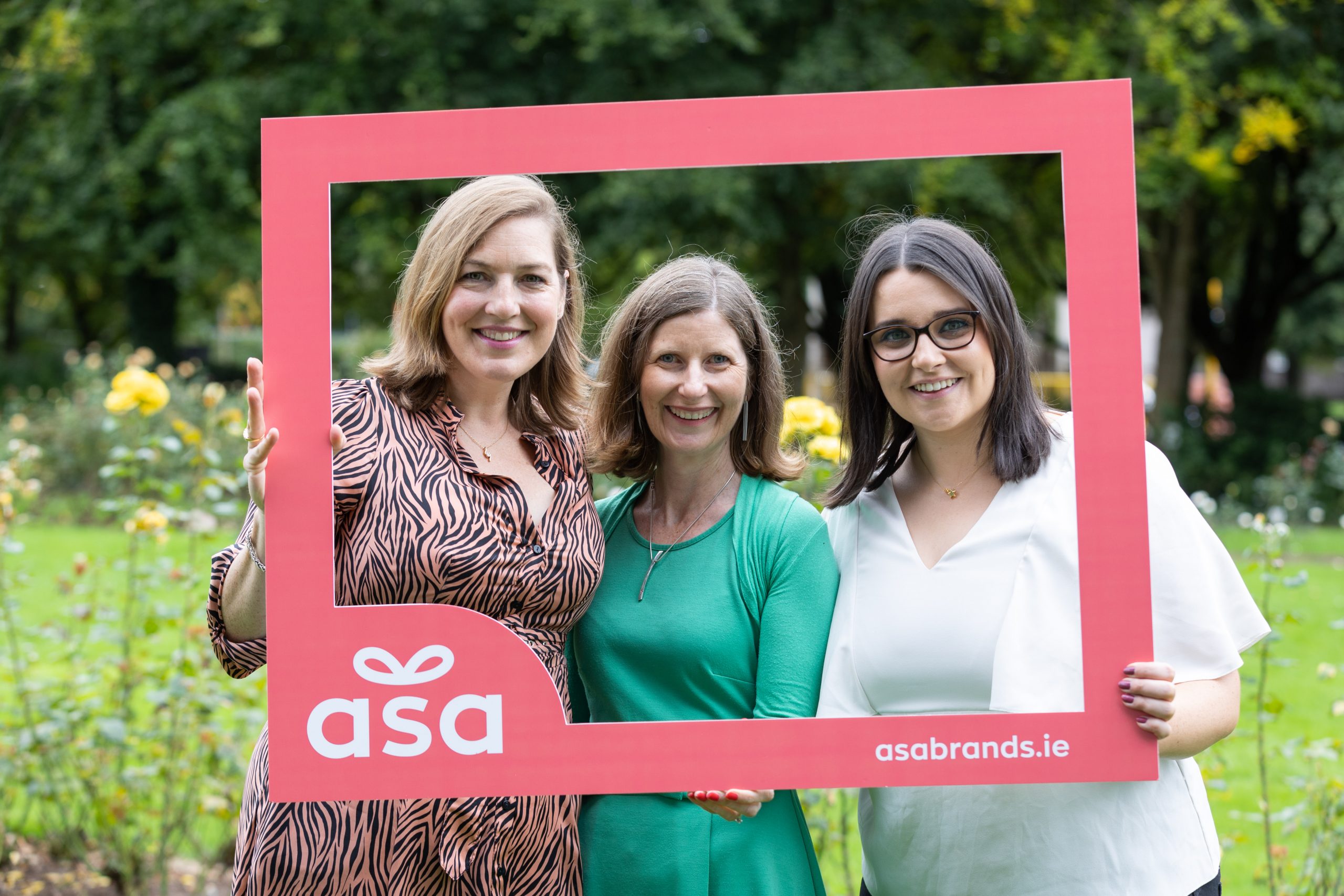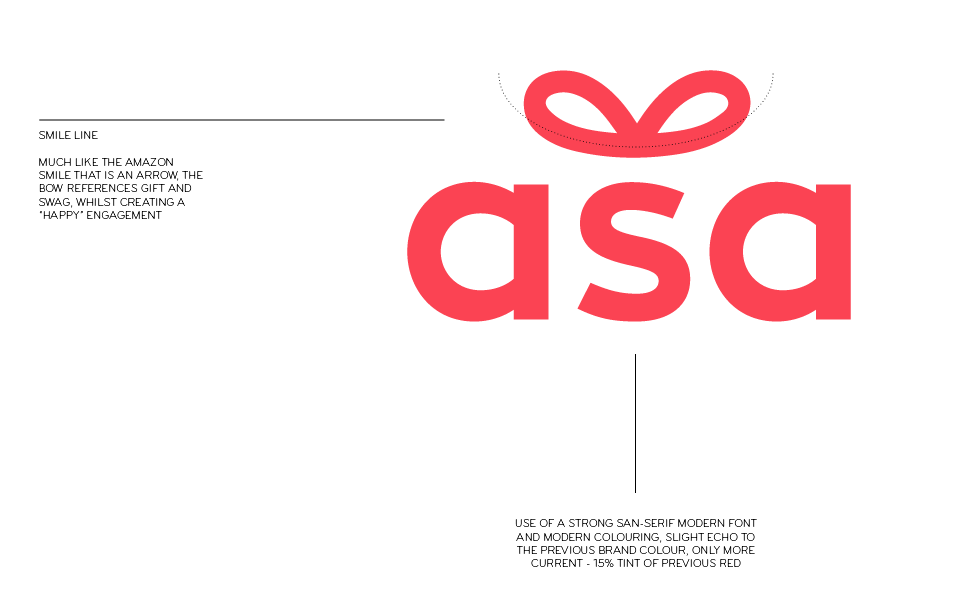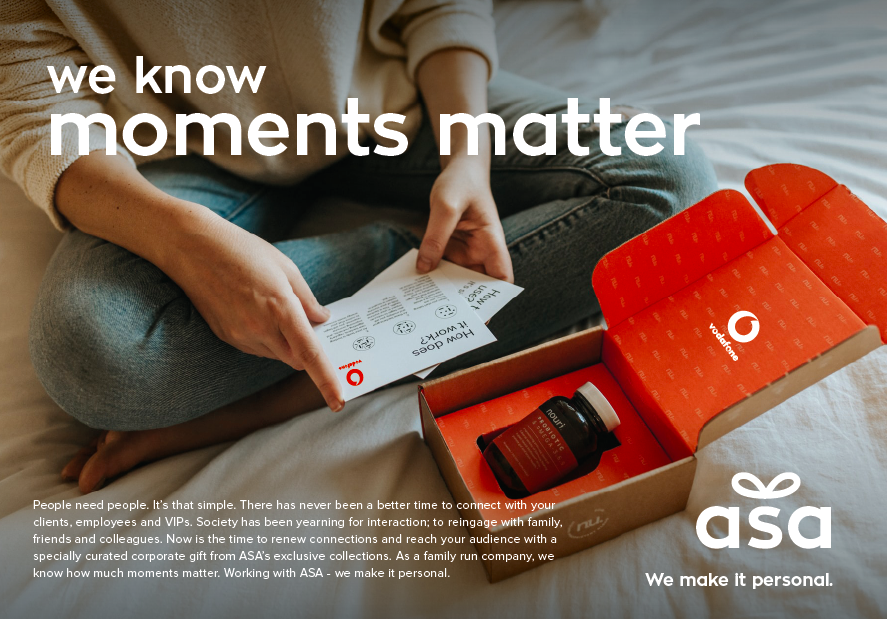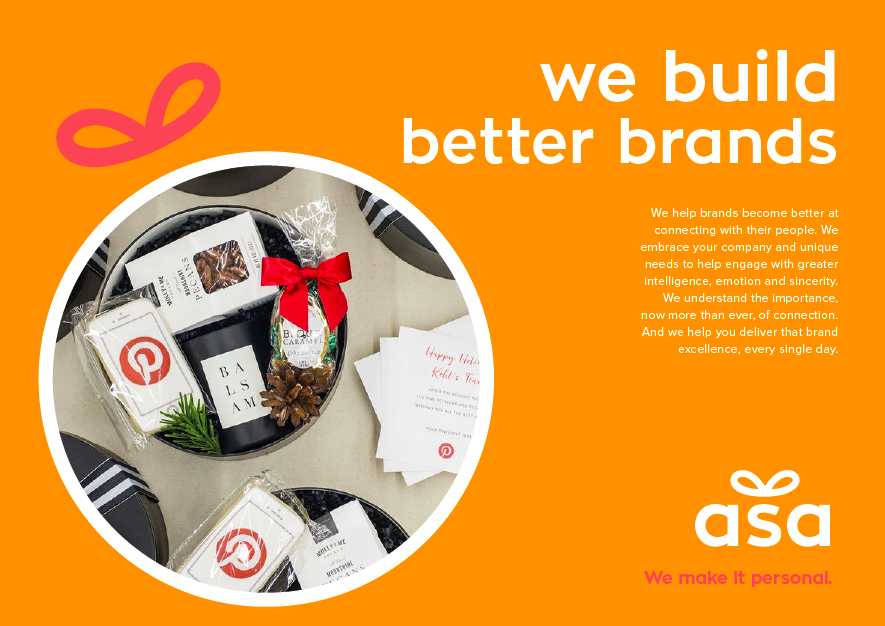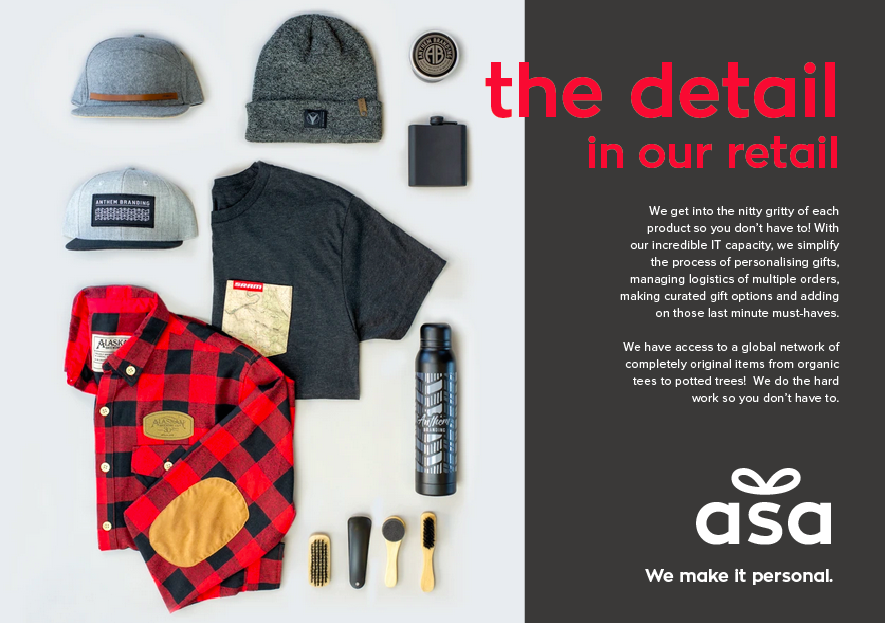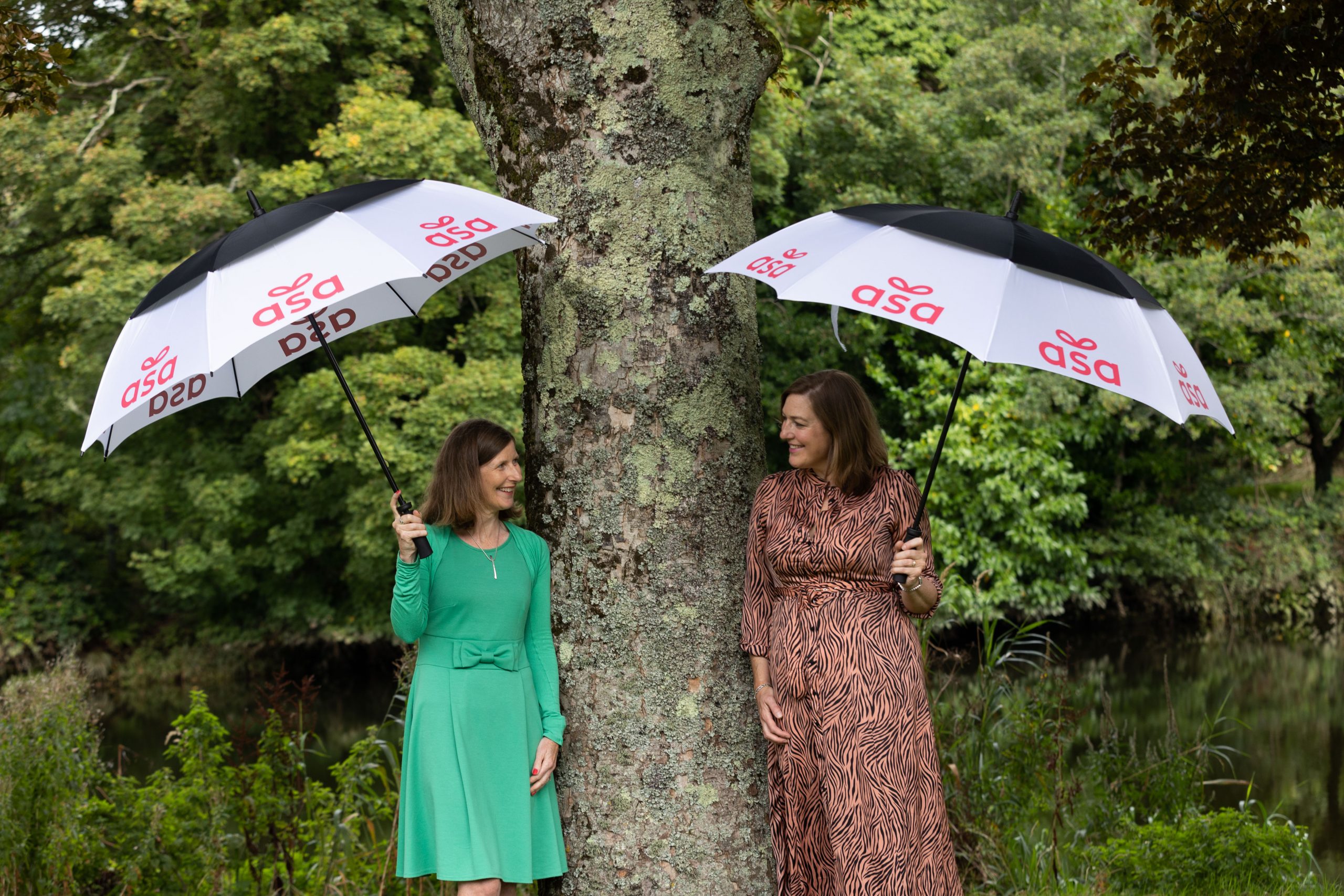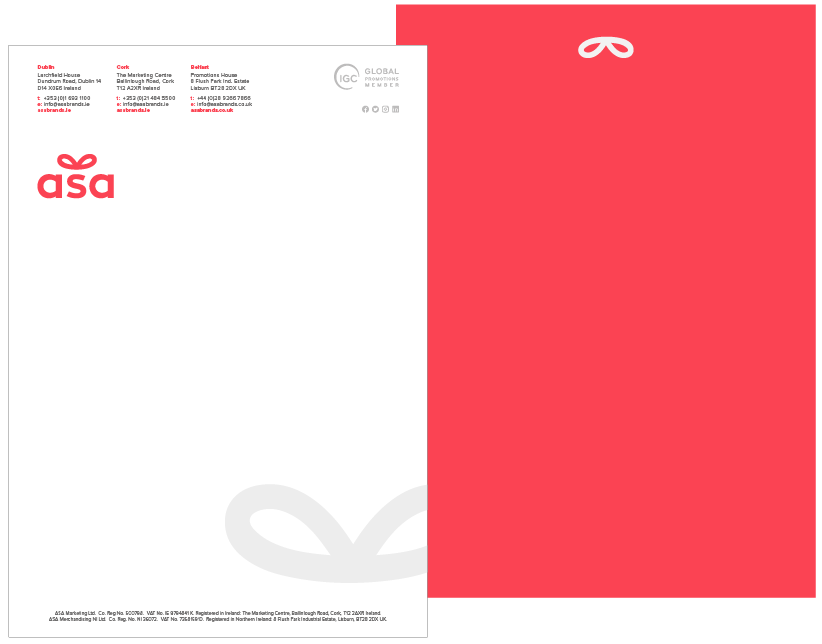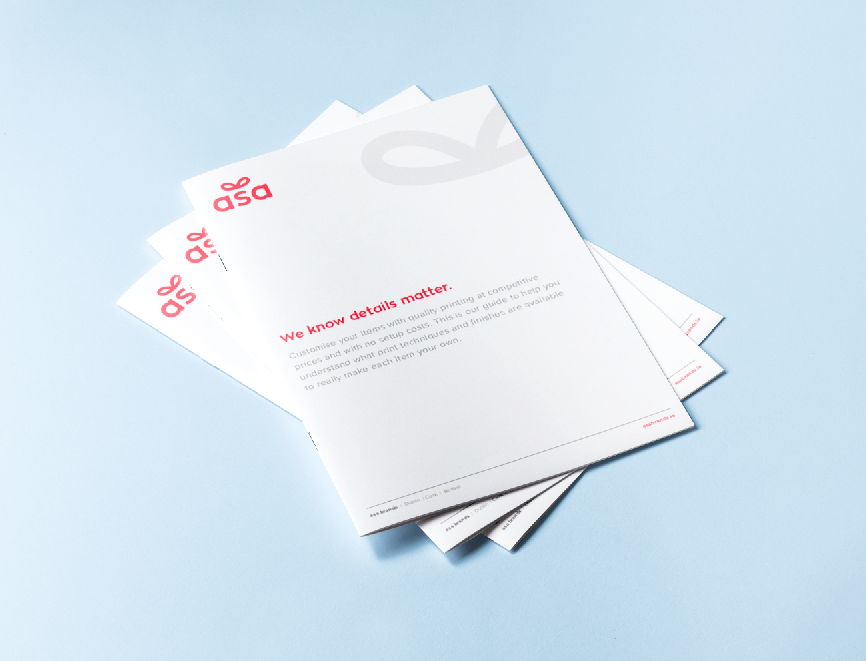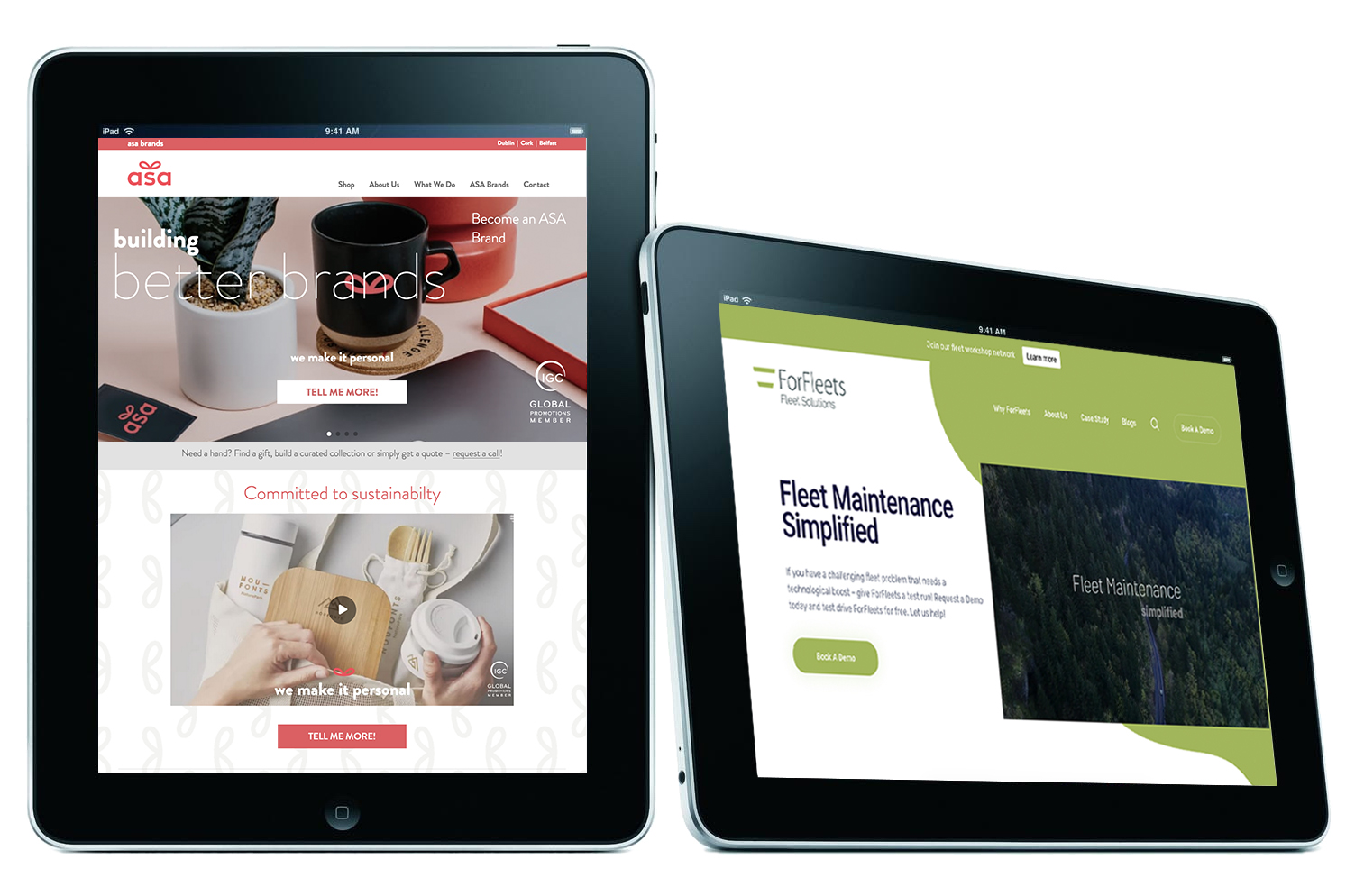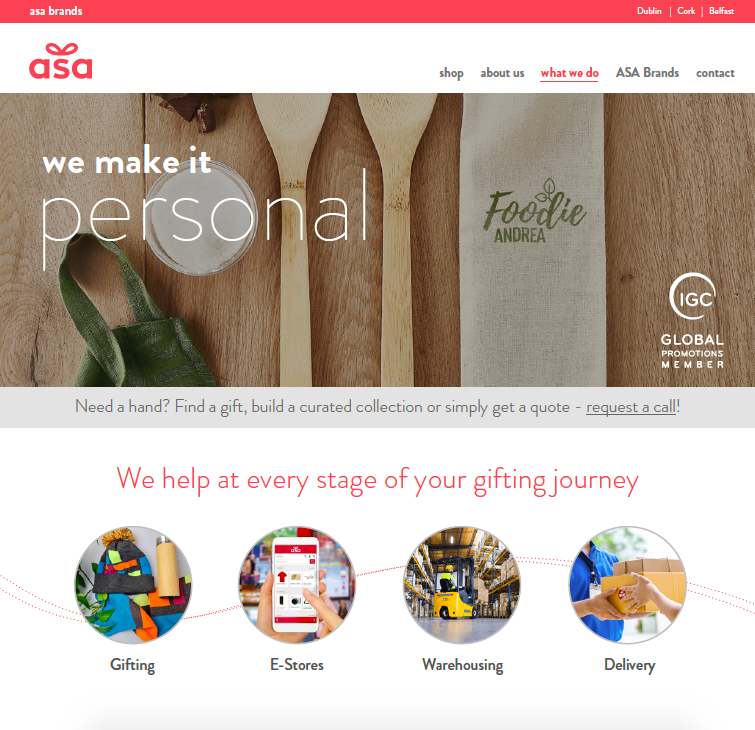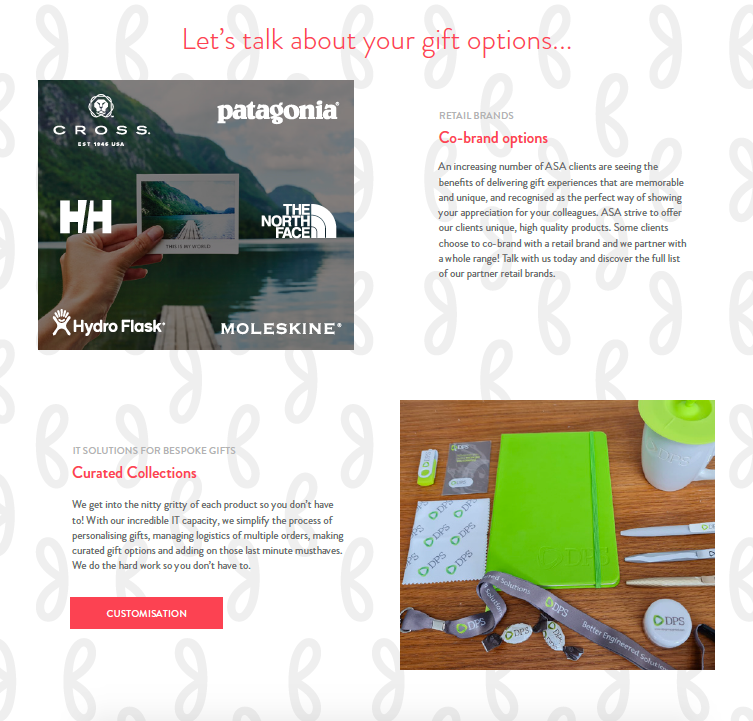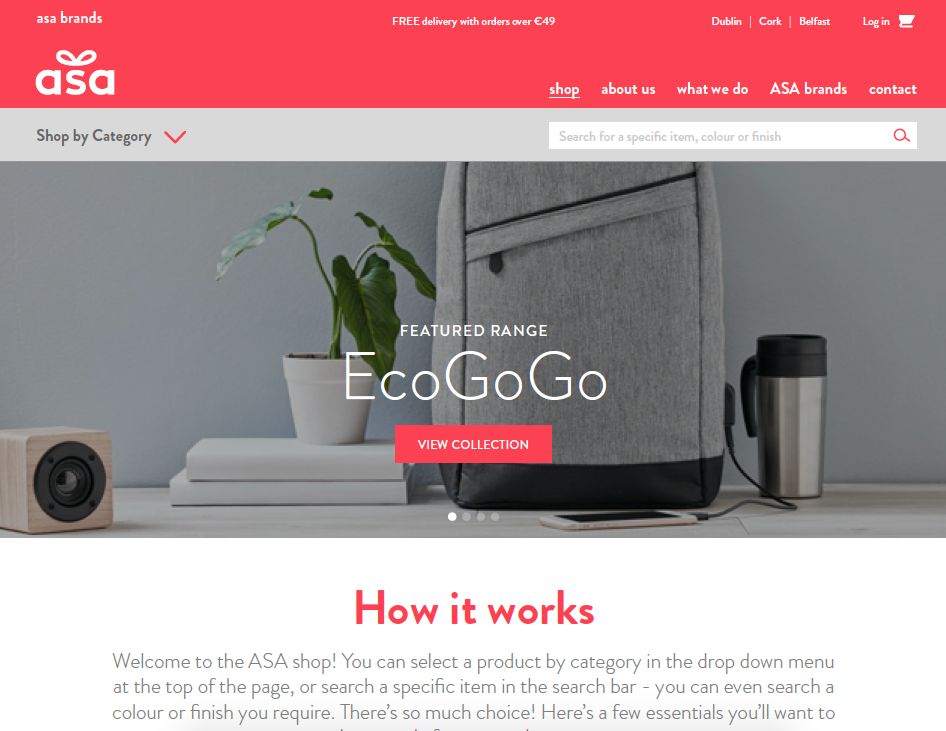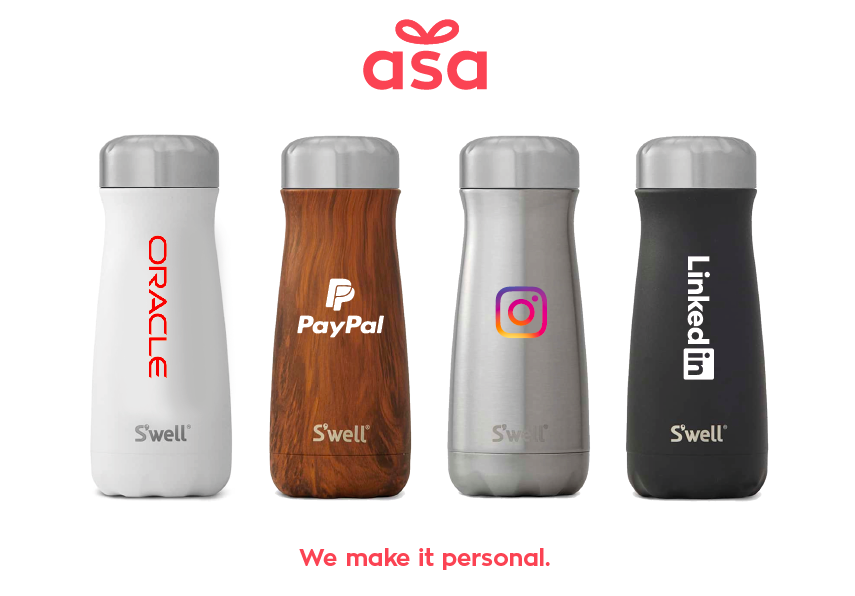 ASA BRANDS
CORK, IRE
2021
Branding, Graphic Design, Copy Writing, Web Design & Production, Signage, Merchandise, Literature
At the height of the pandemic, ASA Marketing decided to rebrand and reposition their long-established family-run company. Good timing? We thought so, and were delighted to take up this challenge. When other companies were being reactive, this team of stellar swag sourcers were being proactive in looking to reconnect with their customers and turn up the volume of their huge capabilities.
Beginning with a Discovery Workshop – a first for us hosting on Zoom – we delved into the whys, why nots, where tos, what nexts and built a thorough understanding of the company bedrock, pillars and overarching mission statement that supported their clear vision: To deliver the most advanced, sustainable & embracive brand experiences via world-class networks and unrivalled IT resources, built by an empowered, proactive, family-minded team.
Creating the logo, we looked at paying homage to their 38 year legacy and used a 15% tint of their corporate red, communicating an emotion-led brand, much like LG employs. We coupled this with a sans serif type and added the iconic "happy bow" – reflecting gifting and the genuine joy that the team communicate every day.
We wrote copy based on the amazing nuggets from the Discovery Workshops where "Our Gift is Giving" was directly transcribed. We built on the phrases used to communicate the sheer wealth of capability ASA have – and to join their Team meant to stand for something more than corporate swag. At a time where connection is everything, ASA knew – every moment matters.
Once that was set, we doubled down on creating an amazing website that showcased their amazing capabilities and shone the light on their commitment to sustainability: www.asabrands.ie
We are super excited to see where the team goes now – committed to leading the charge in sustainable gifting and having a brand that truly reflects the wonderful experience that is ASA Brands.
© DONE AND DUSTED DESIGN 2021. All Rights Reserved.