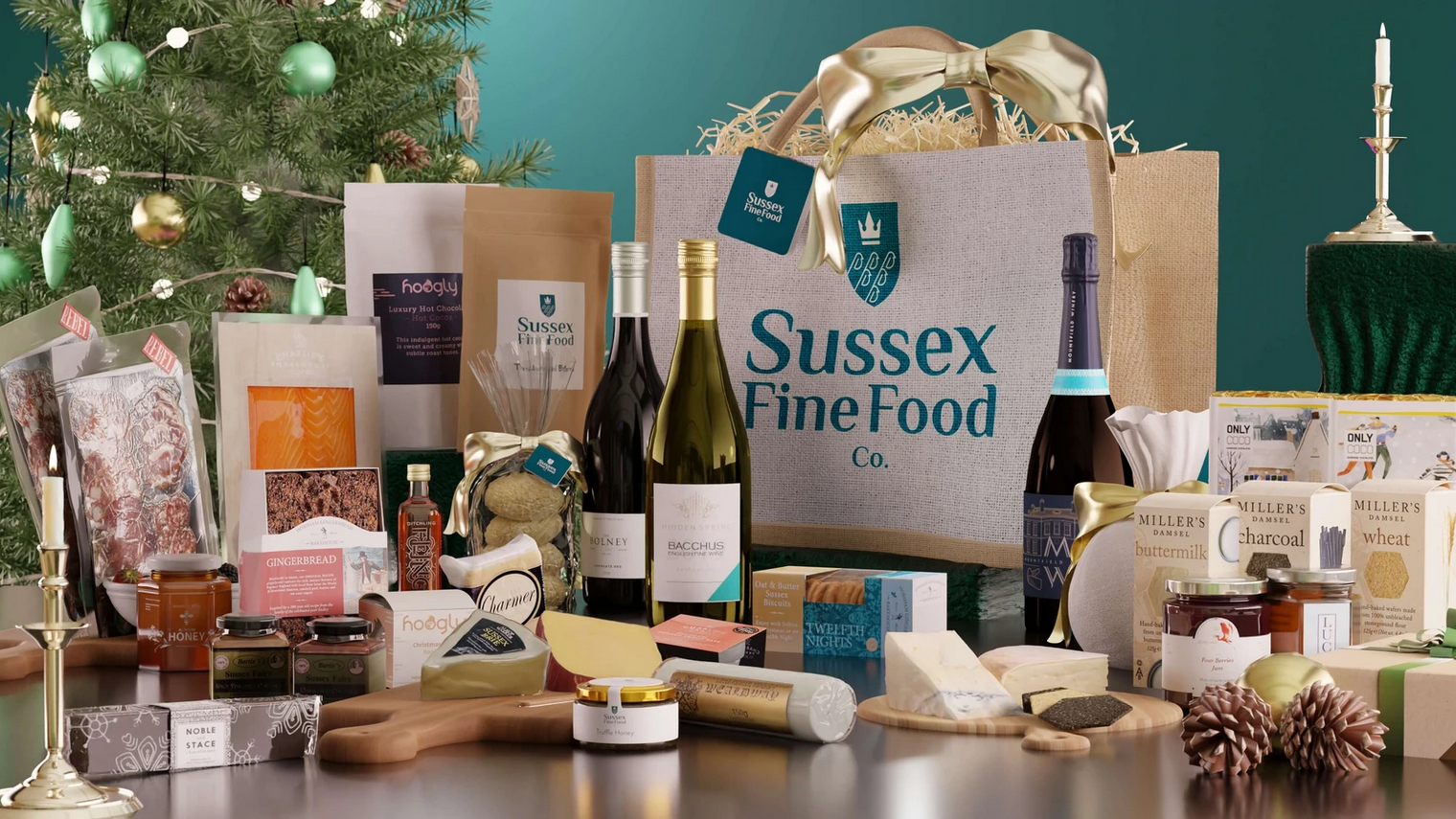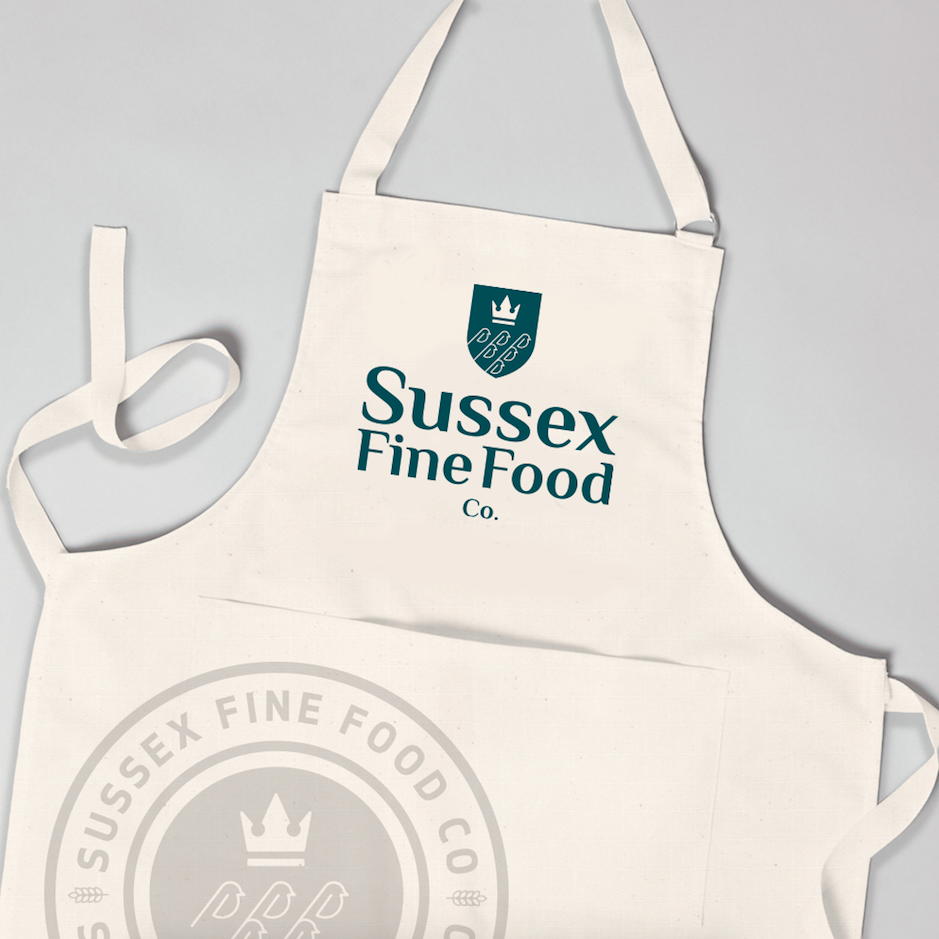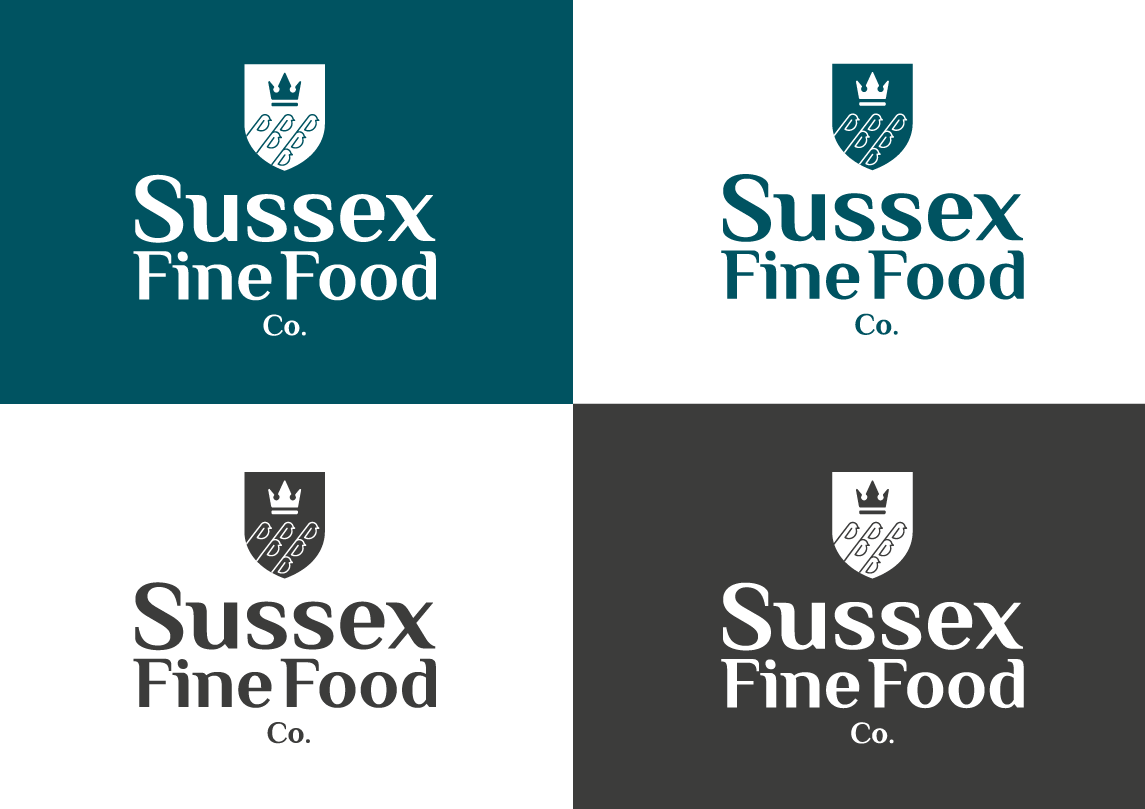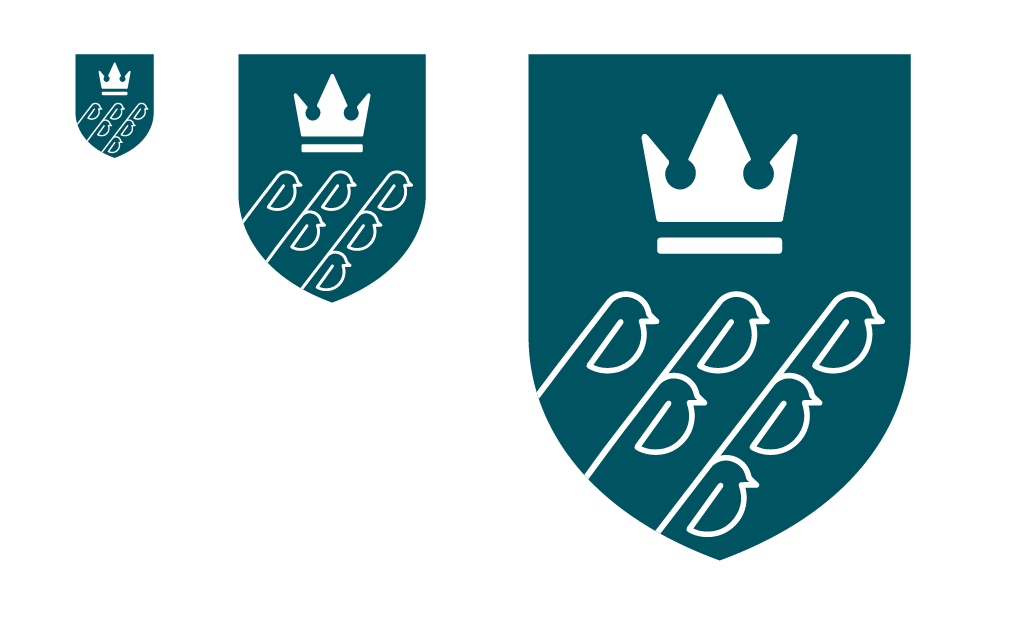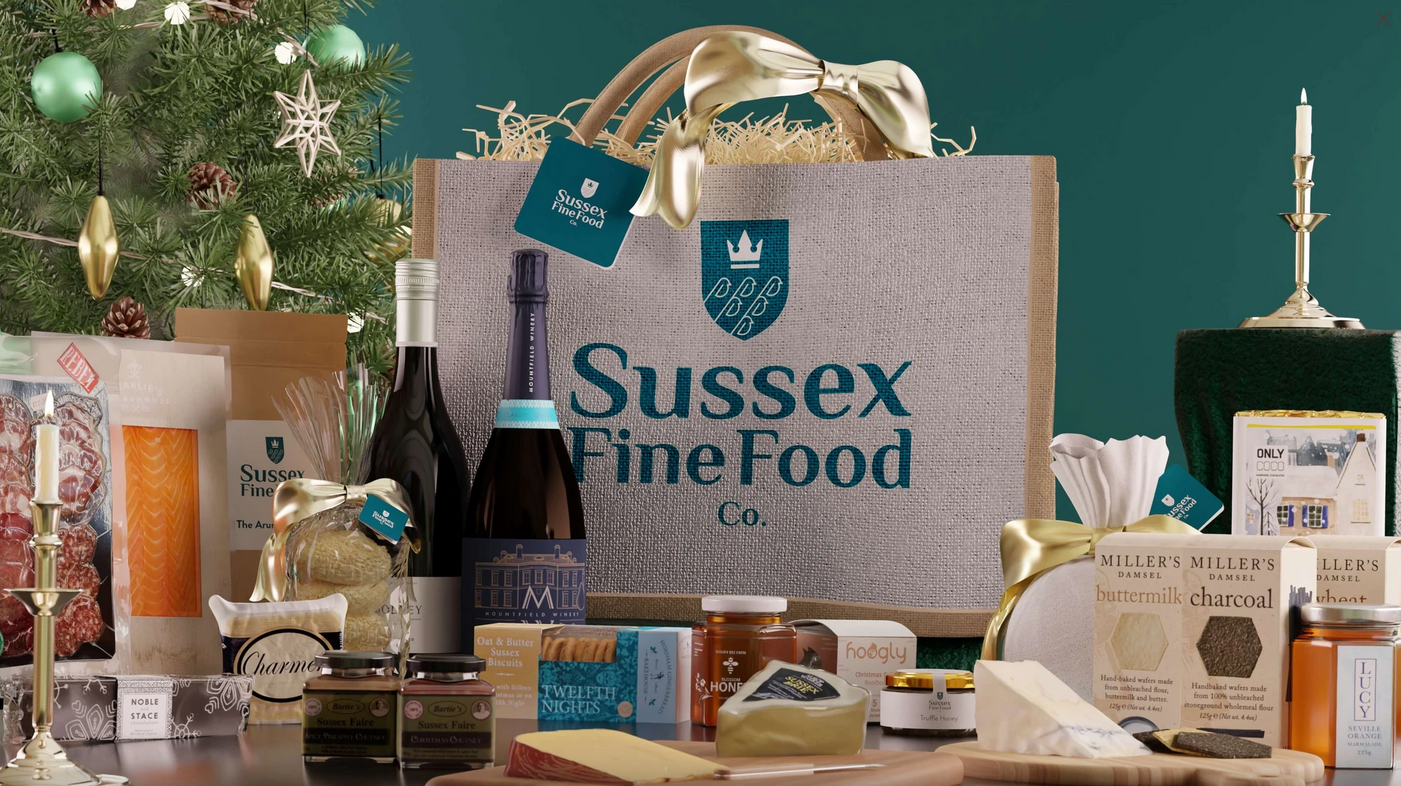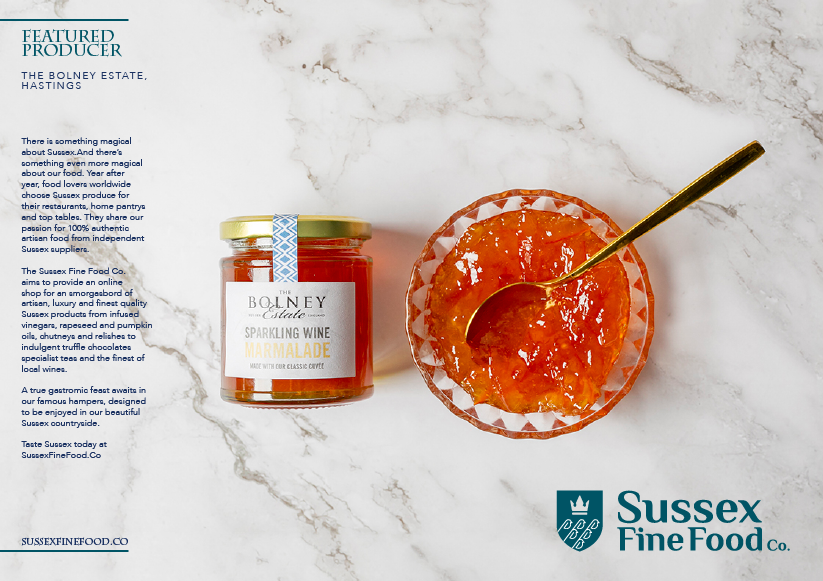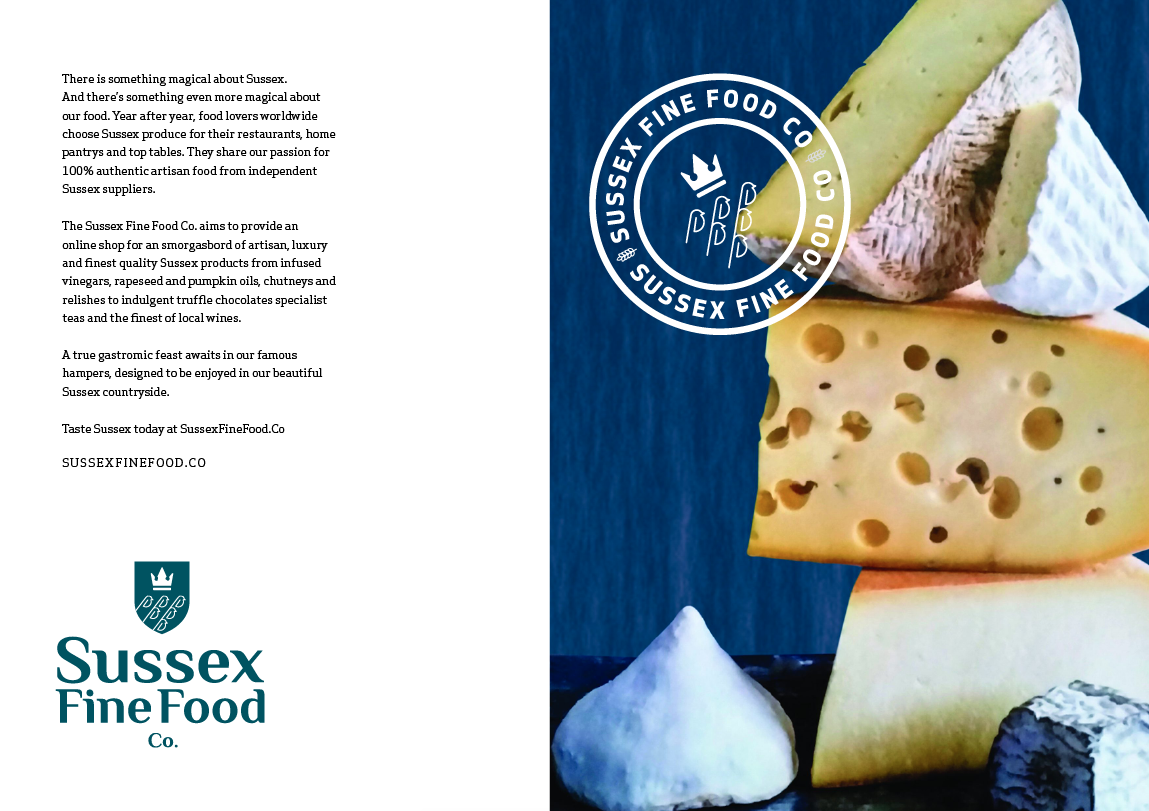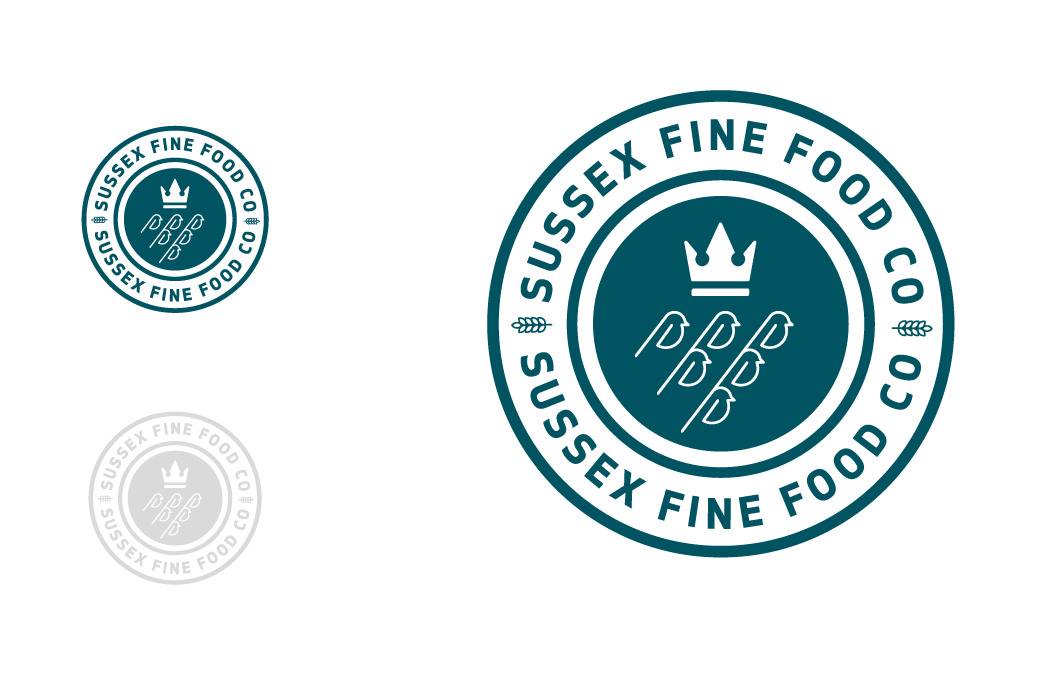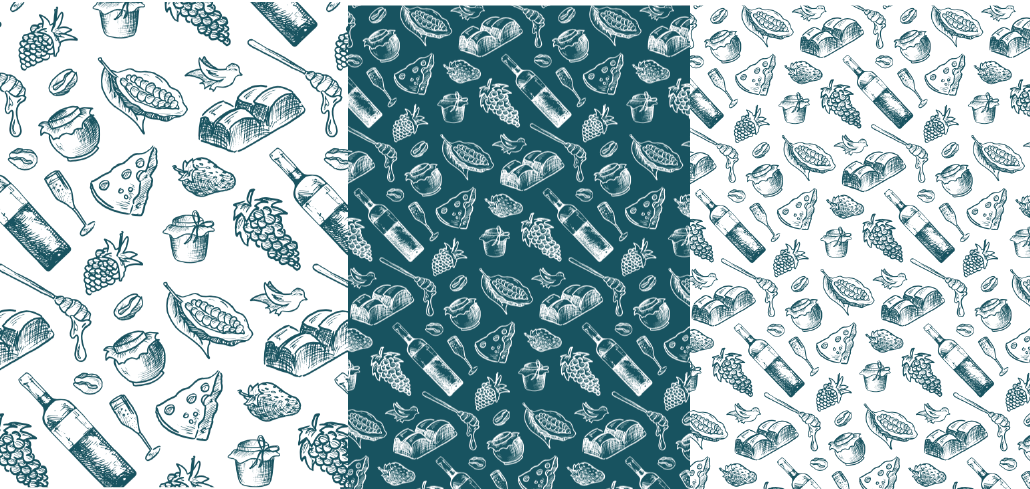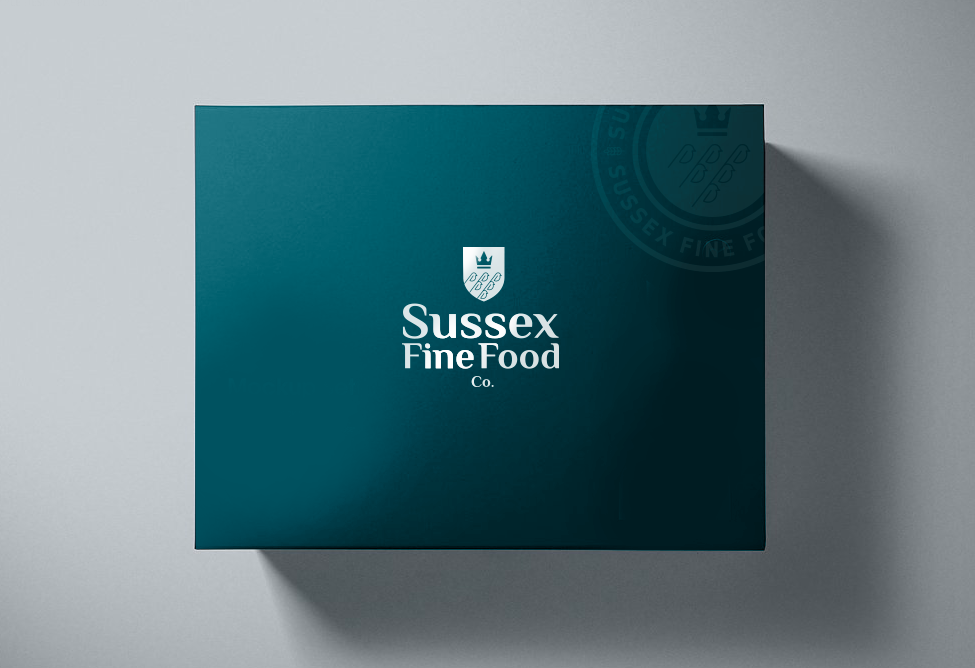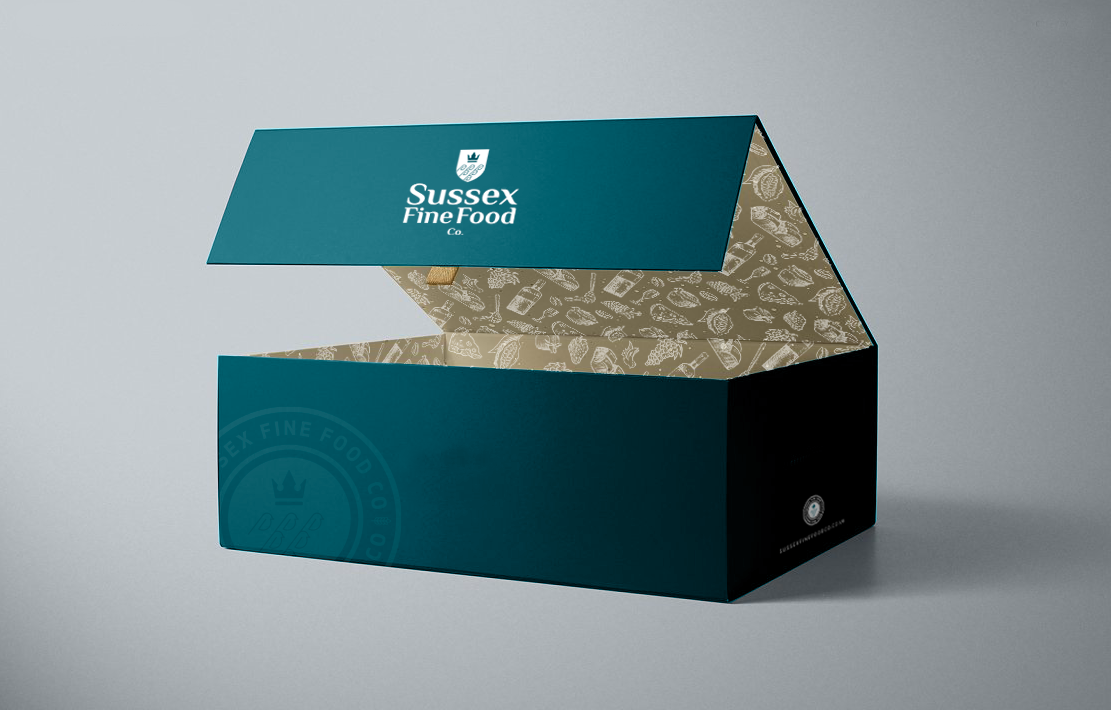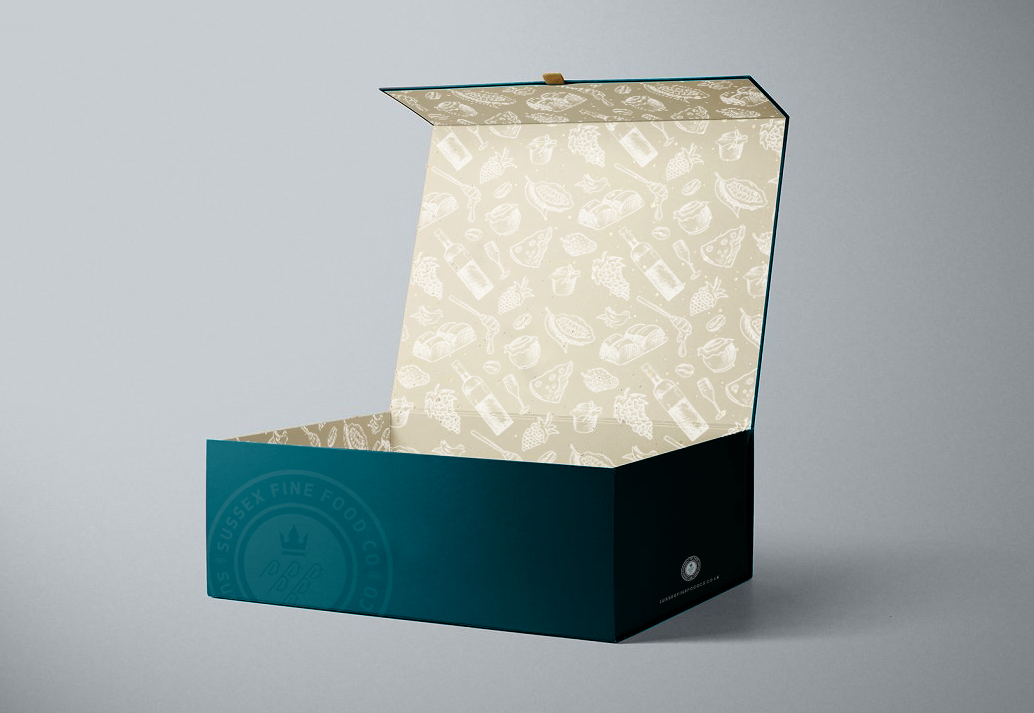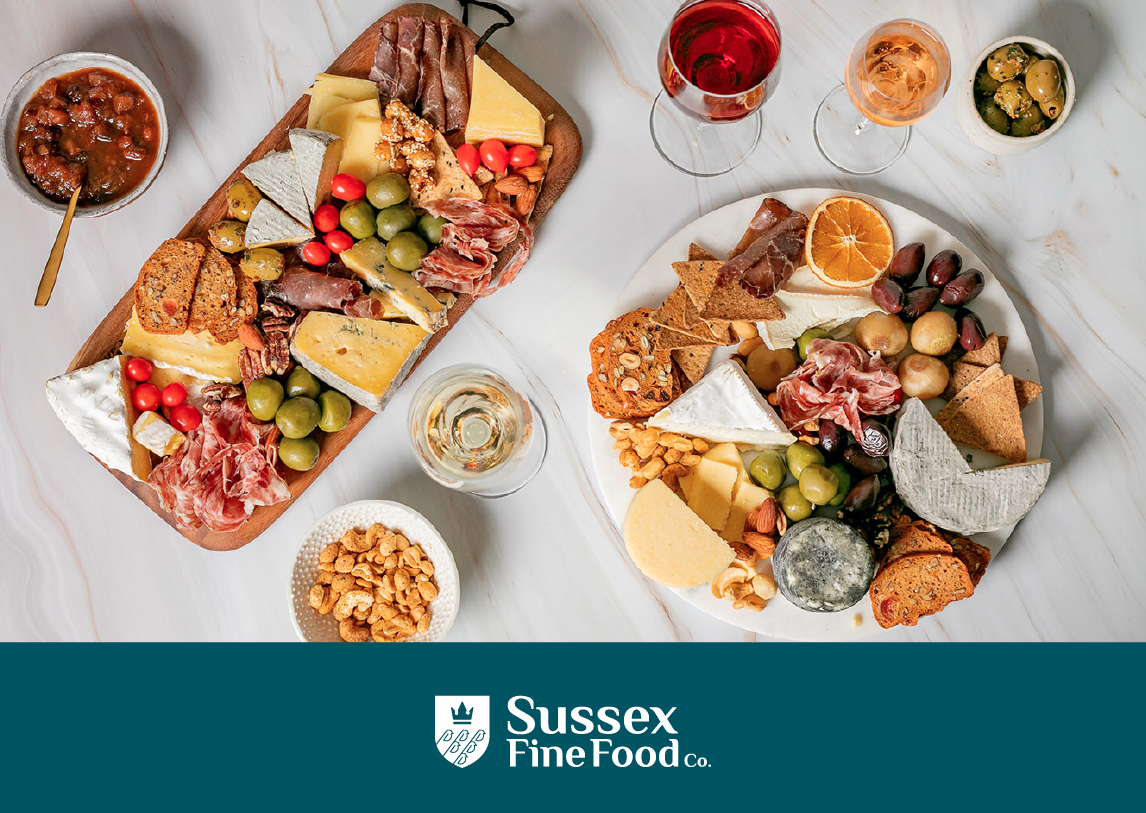 SUSSEX FINE FOOD CO
SUSSEX, UK
2021
Branding, Graphic Design, Typography, Signage, Copy Writing, Packaging Design, Crest Design, Stamp Design
Creating a brand that referenced the historic South East county of Sussex – well known for it's rich heritage in food, wine, music and culture – was both exciting and daunting. This new food company (housed in a listed building on Henfield's high street) would need a well-considered brand and application that both served a modern audience but paid homage to the traditions of this famous area.
We began with a lot of research into the area, the local producers, the historic crest that would need modernised, and the warmth of the townsfolk – known for their generosity and hospitality.
We used a muted colour palette that referenced the lush green landscape and designed a modern coat of arms with a stylised take on the six swallows. We created a stamp design that is used on wax paper wraps in the deli, on signage and uniforms. We topped this with an iconic hamper for gifting, commissioning a bespoke illustration for the inner lining and used around the store interior.
© DONE AND DUSTED DESIGN 2021. All Rights Reserved.