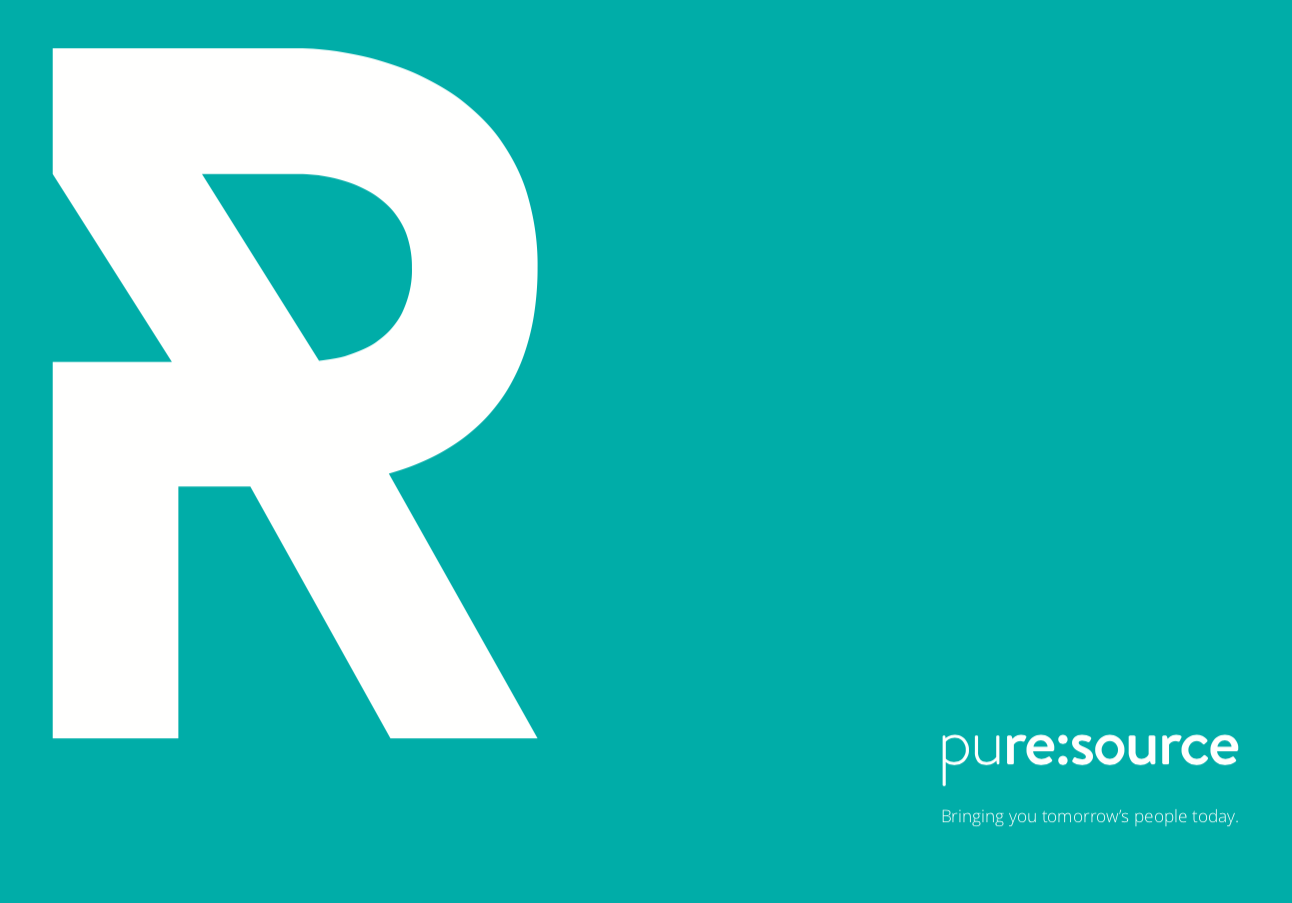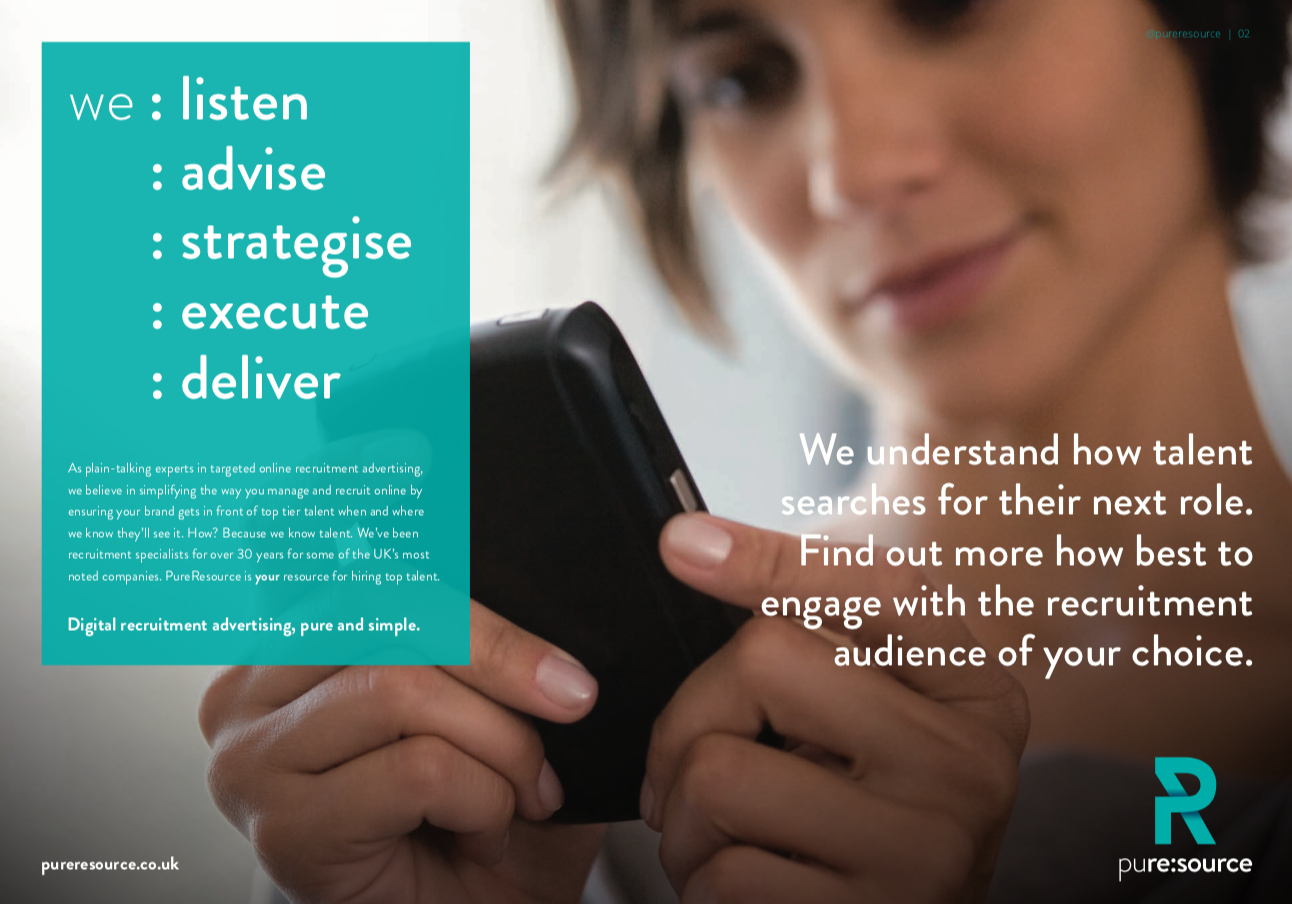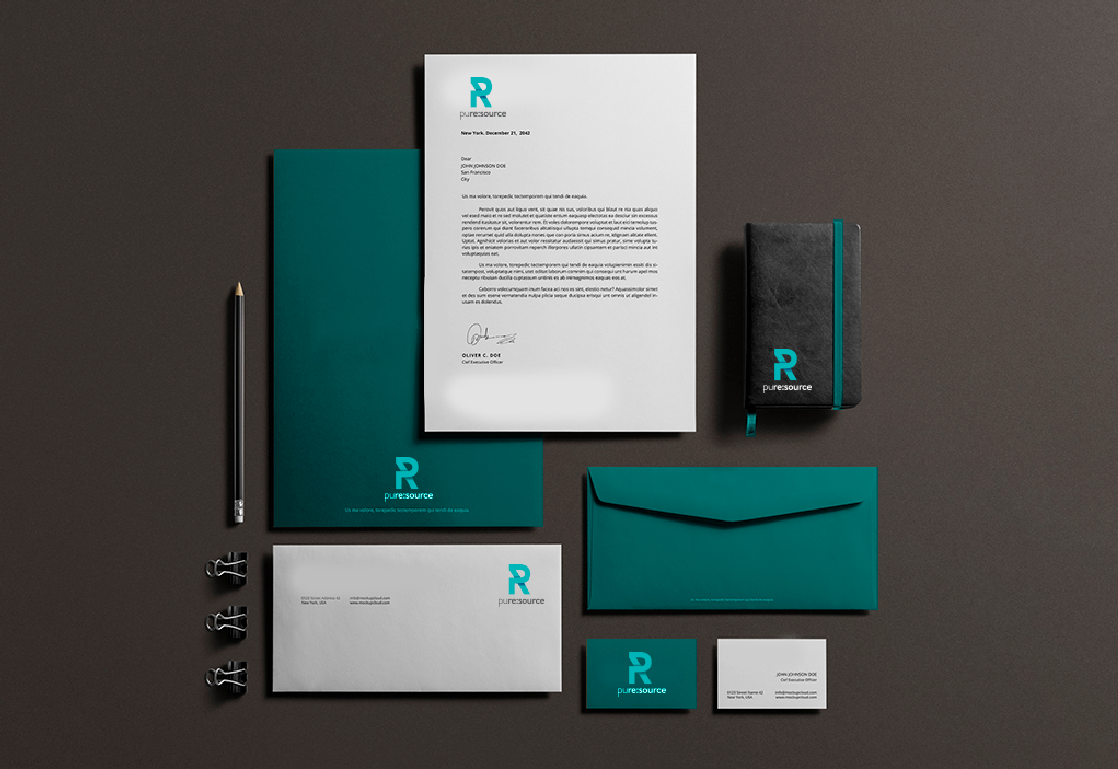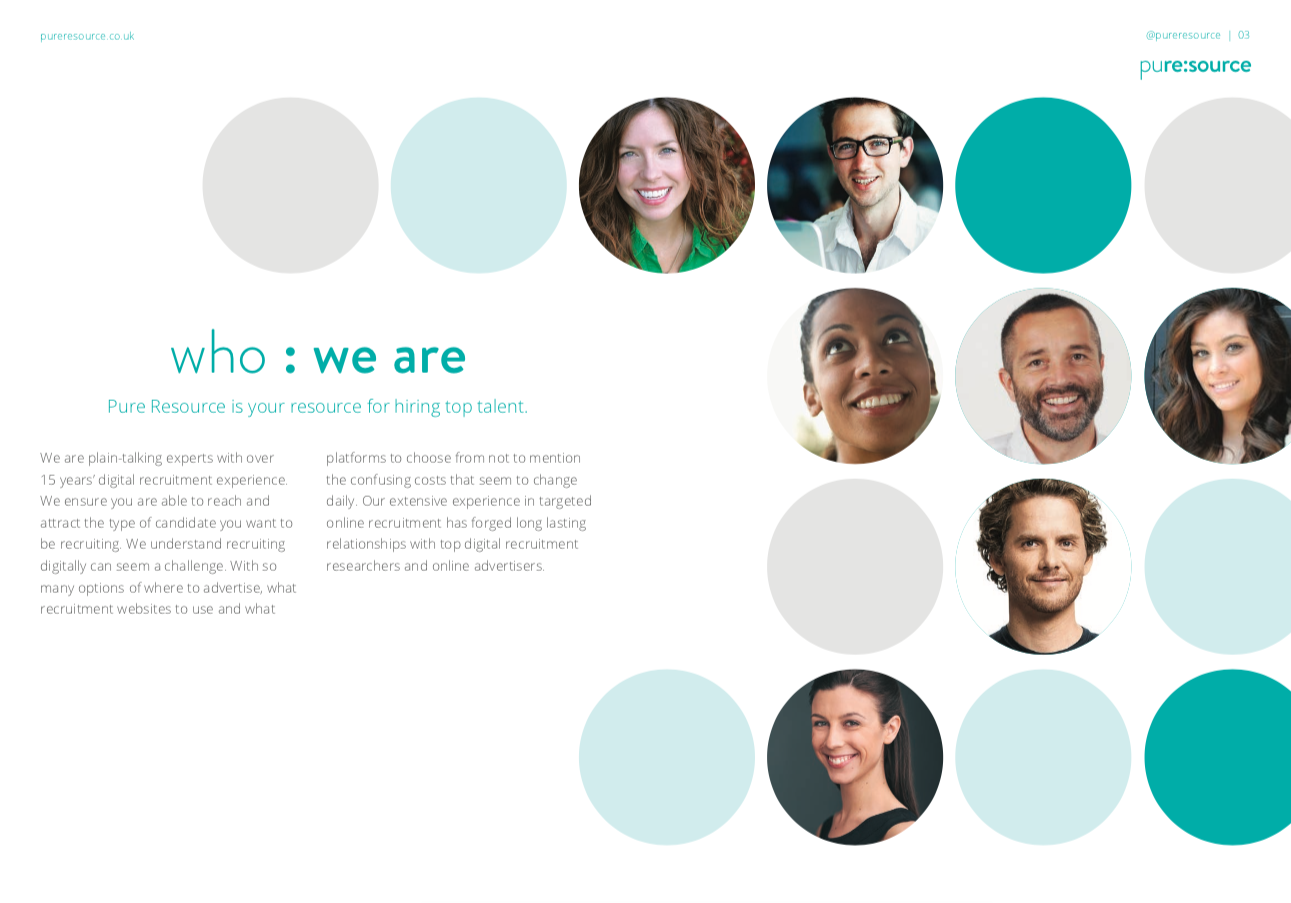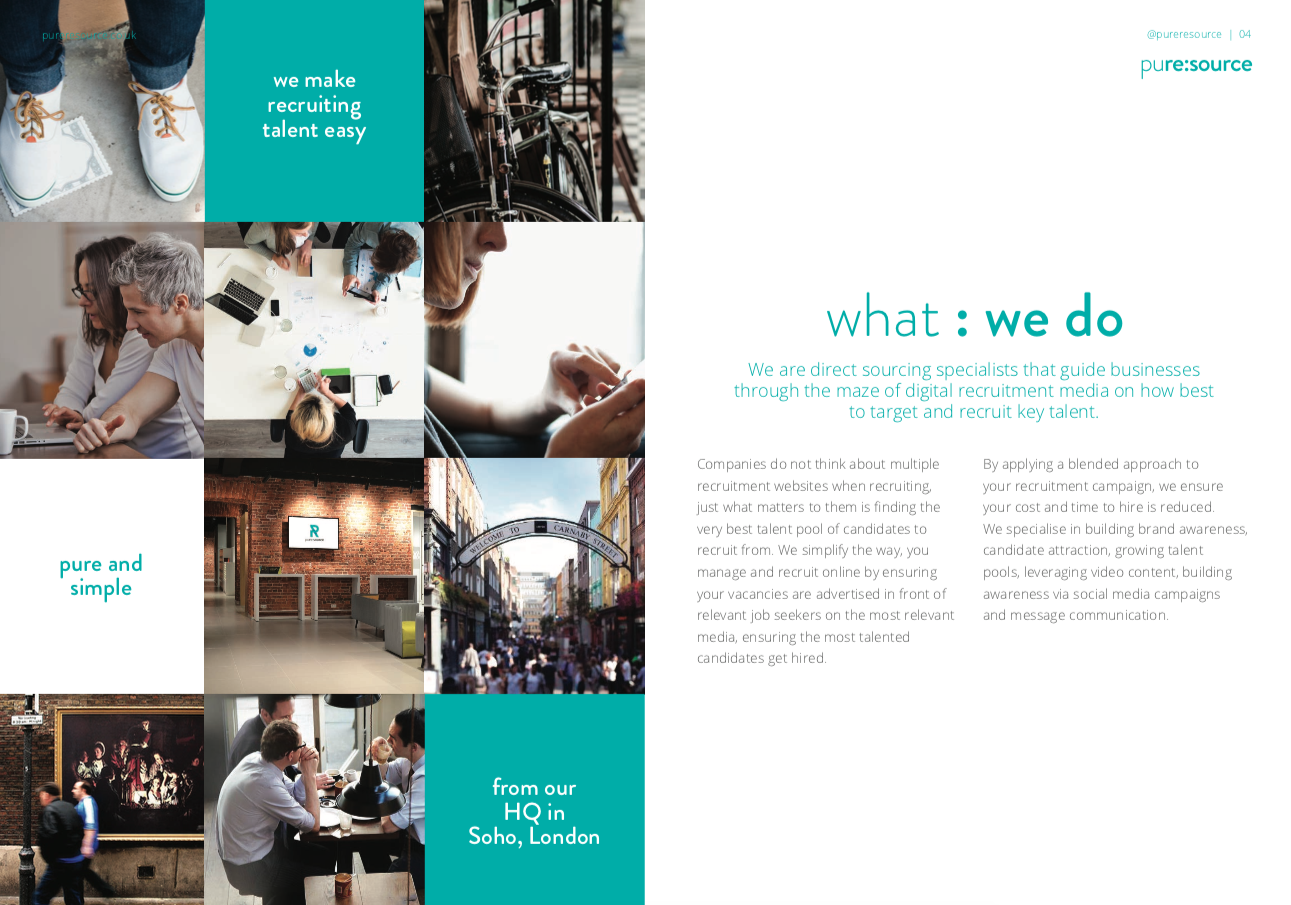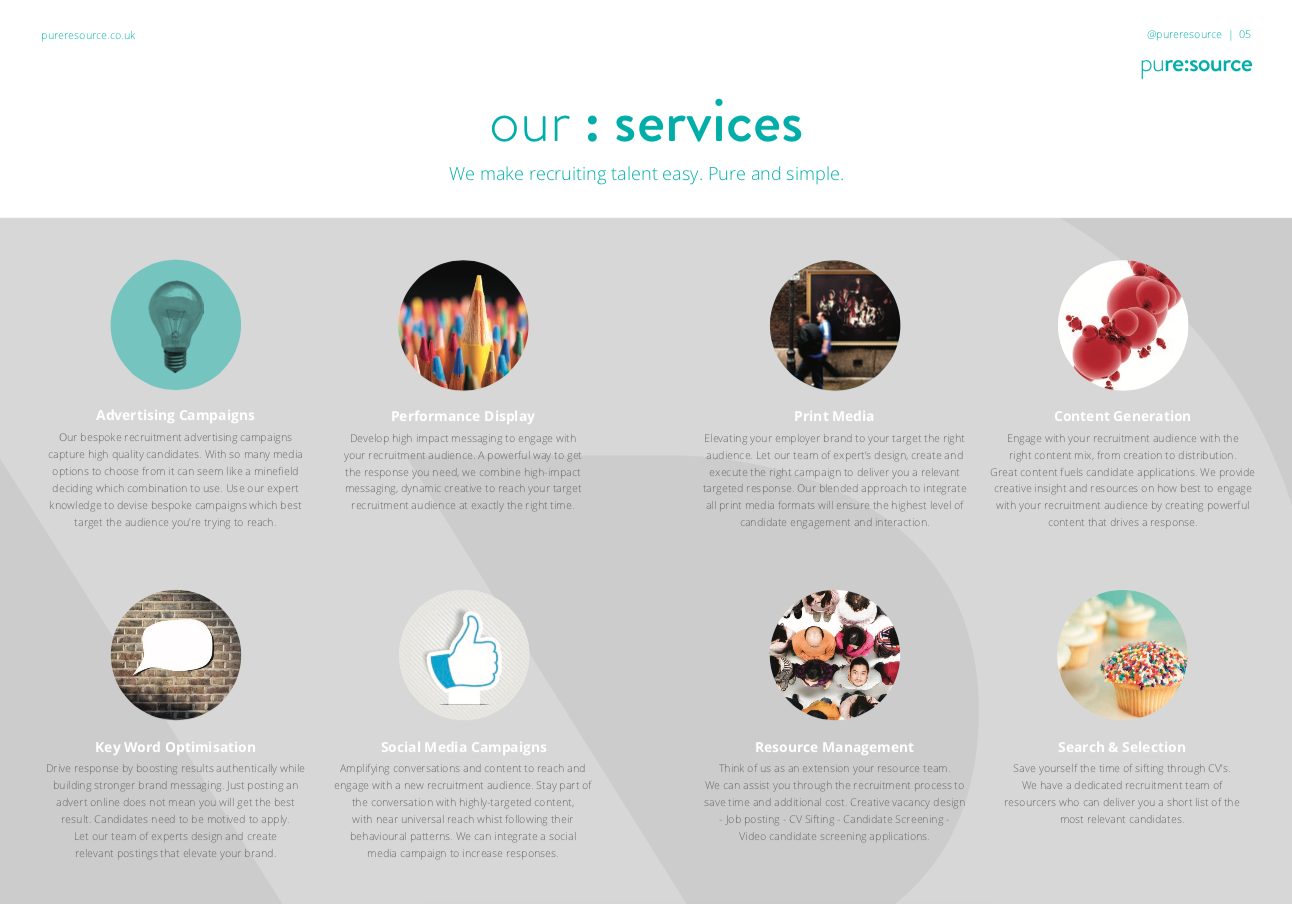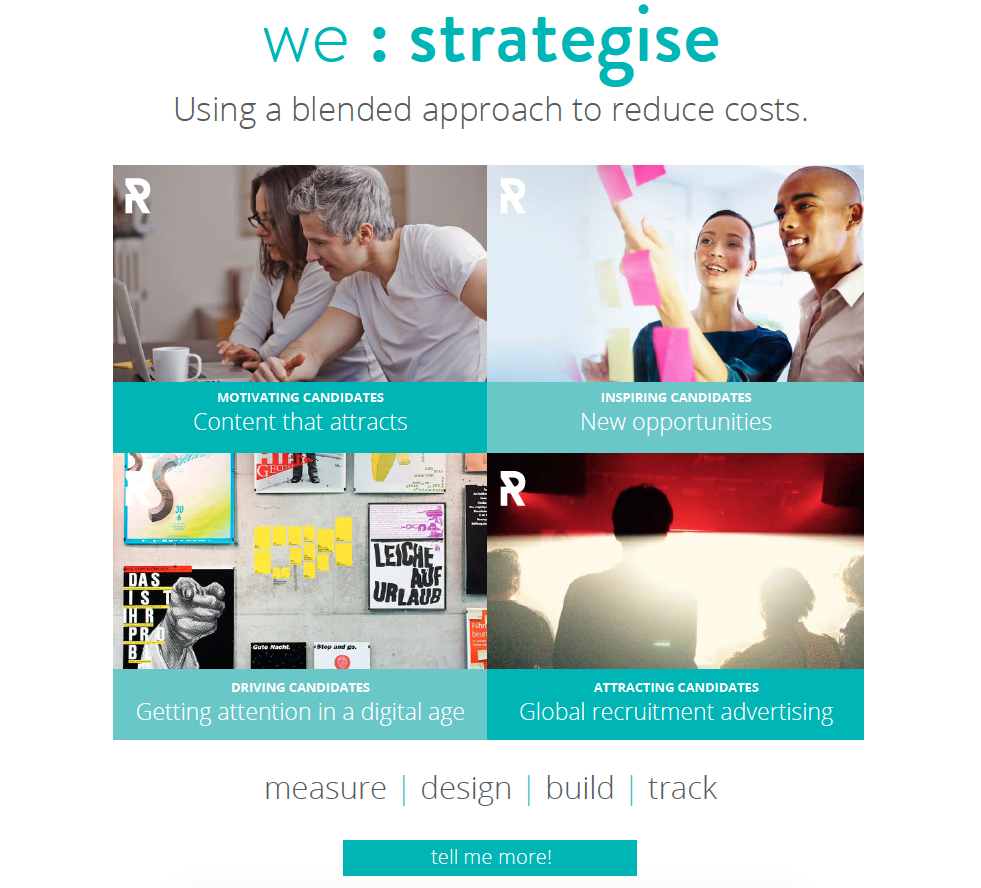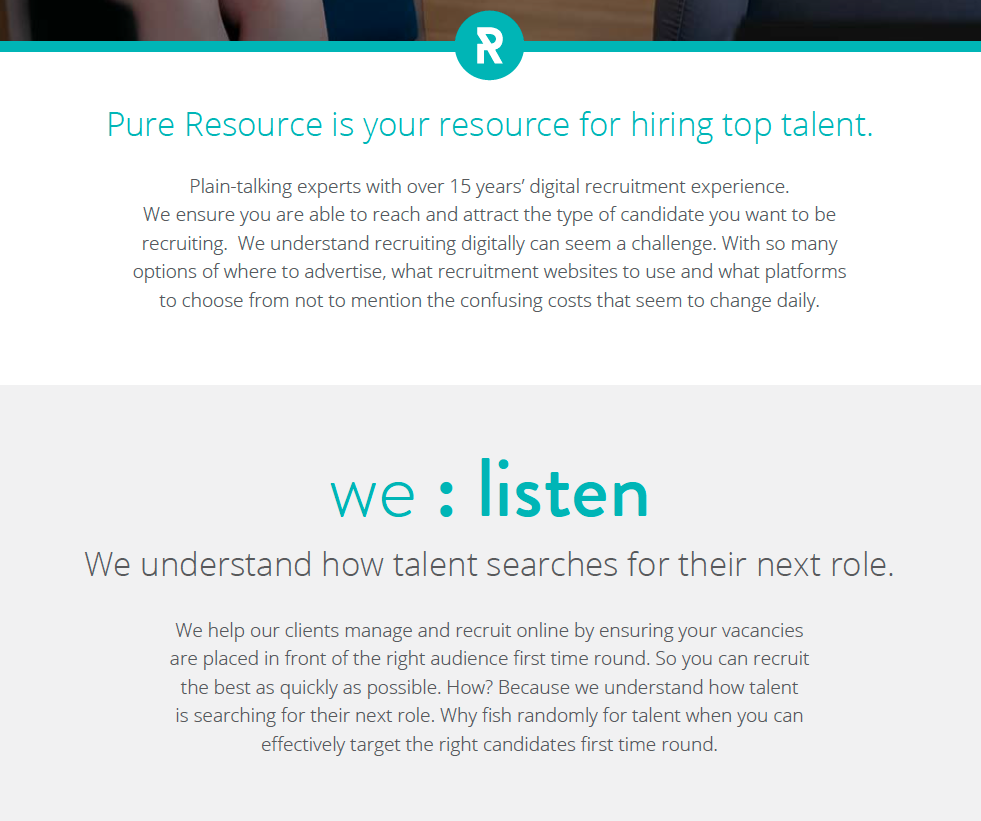 PURE RESOURCE
LONDON, UK
2016
Branding, Copy Writing, Graphic Design, Brochure Design, Web Design, Signage, Pitch Deck
Having worked with Romy and his PR and Marketing team in London for many years, his branching out into recruitment was a good match to his skillset.
We translated how the team work together, very much a "we" mindset to how that benefits both the end client and future employee. We broke down their existing strategy and revised this into more of their actual business offering for clients.
We used a bright teal as the main brand colour, complimenting that with neon higlights and London imagery for presentations and on the website.
© DONE AND DUSTED DESIGN 2021. All Rights Reserved.