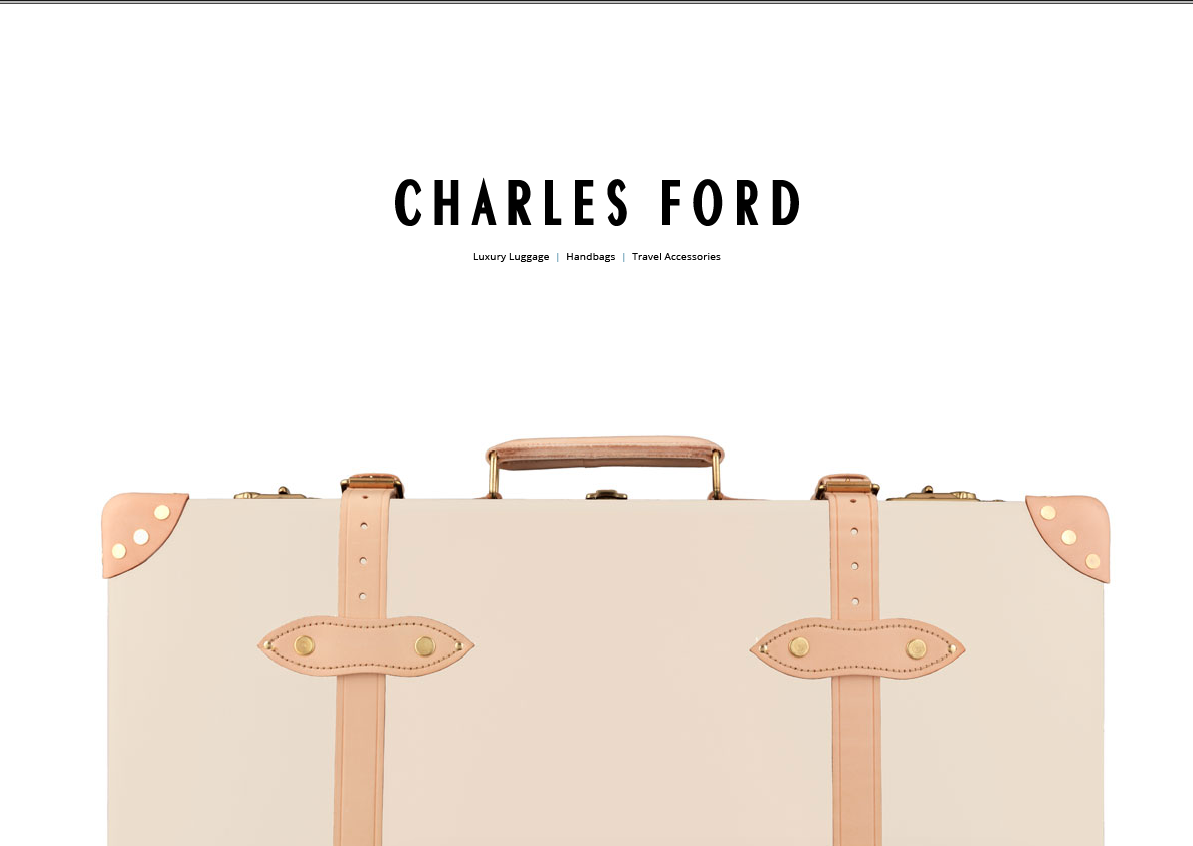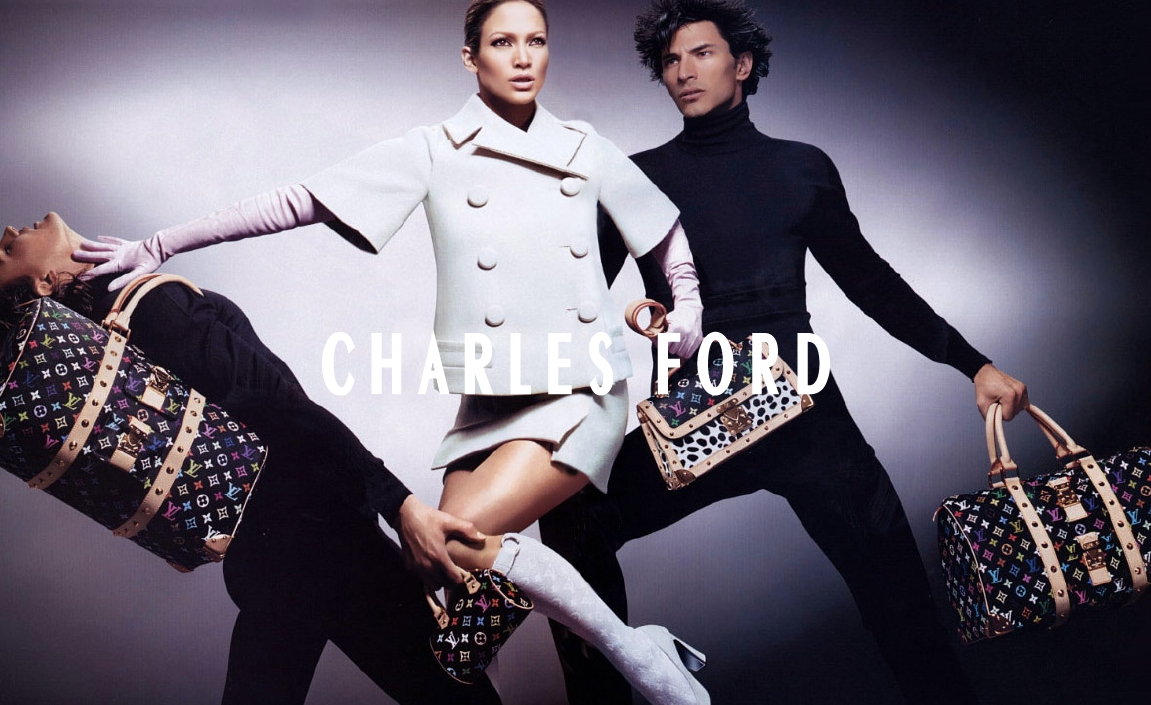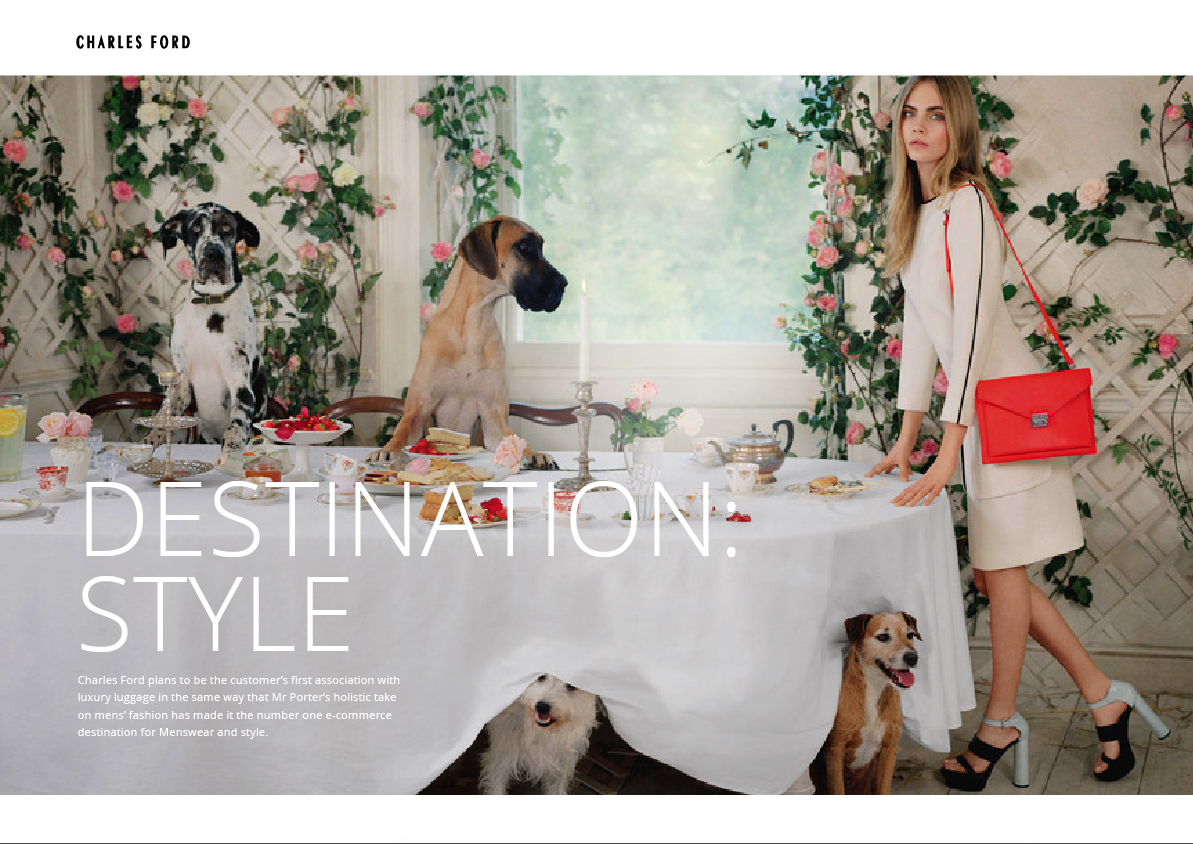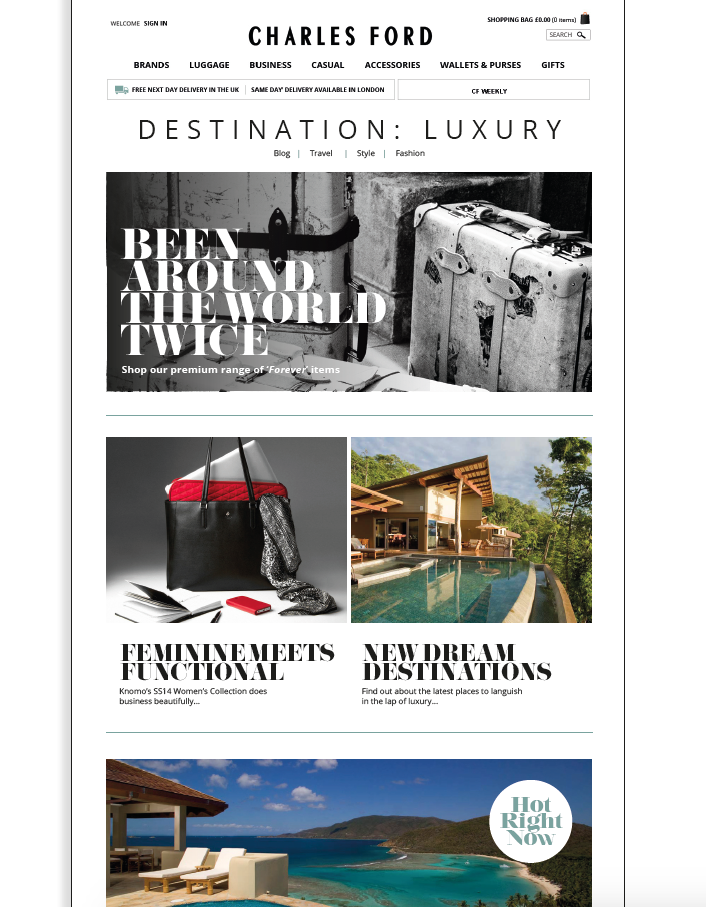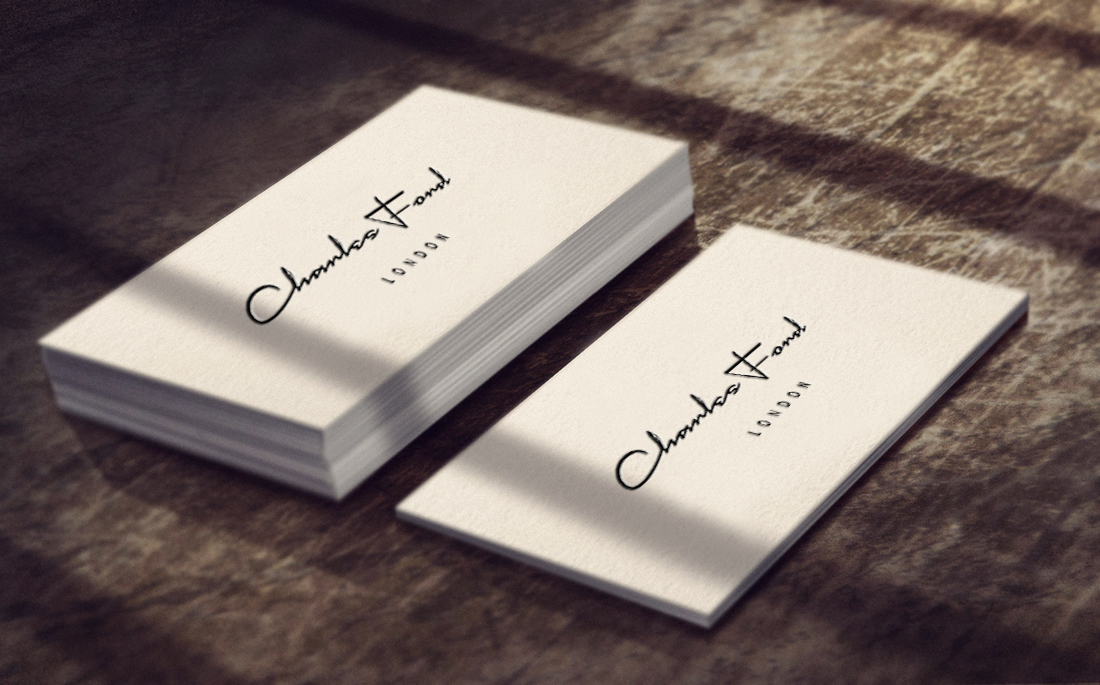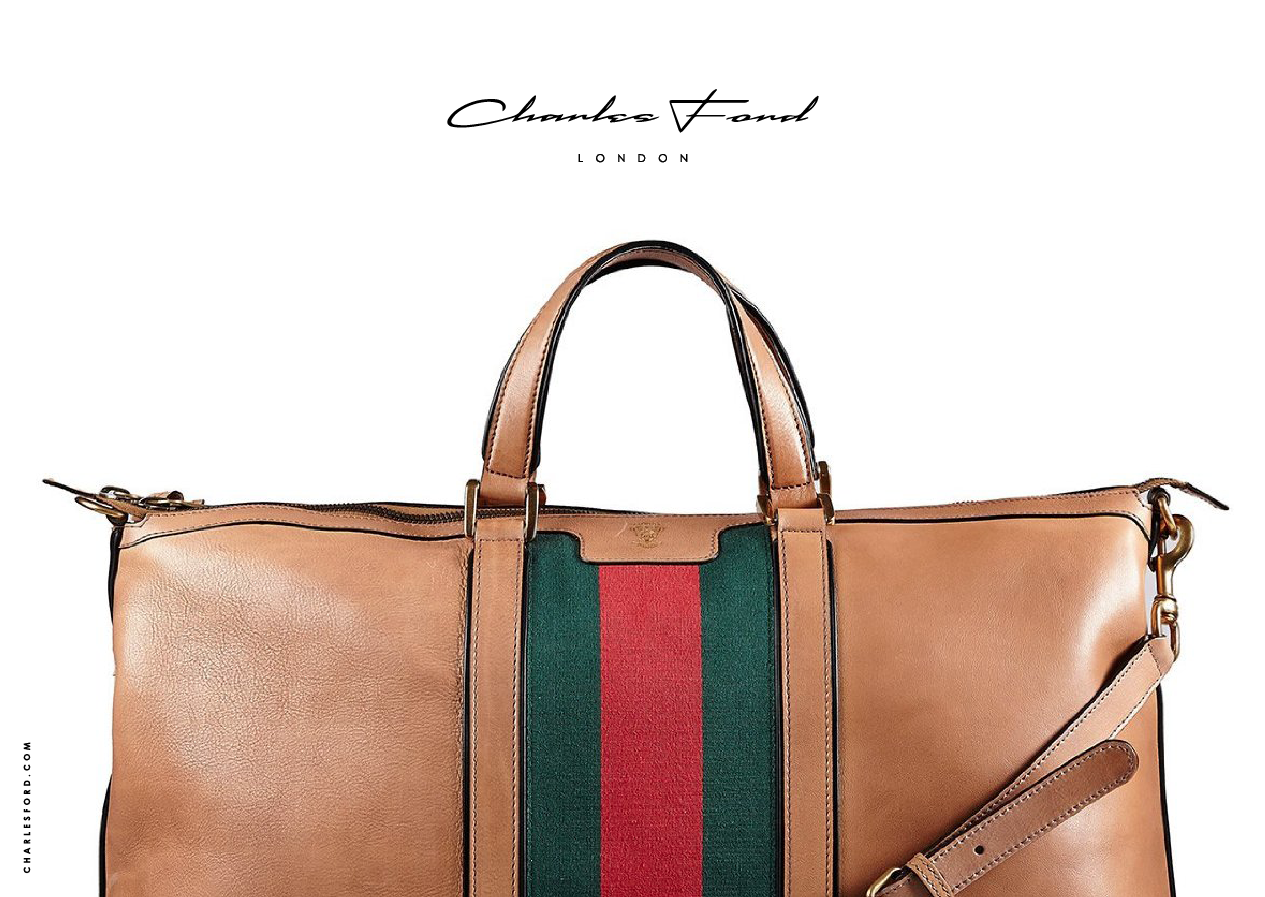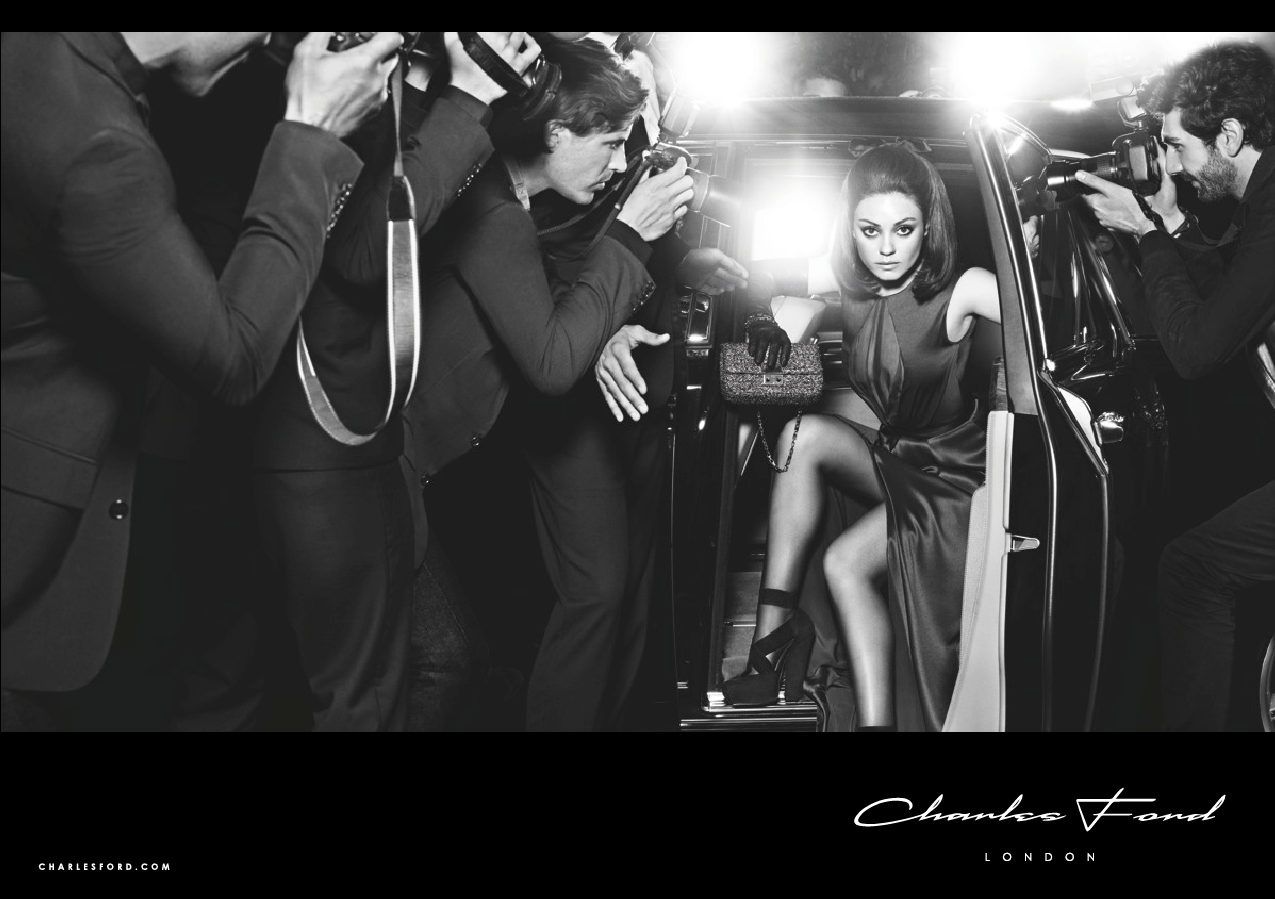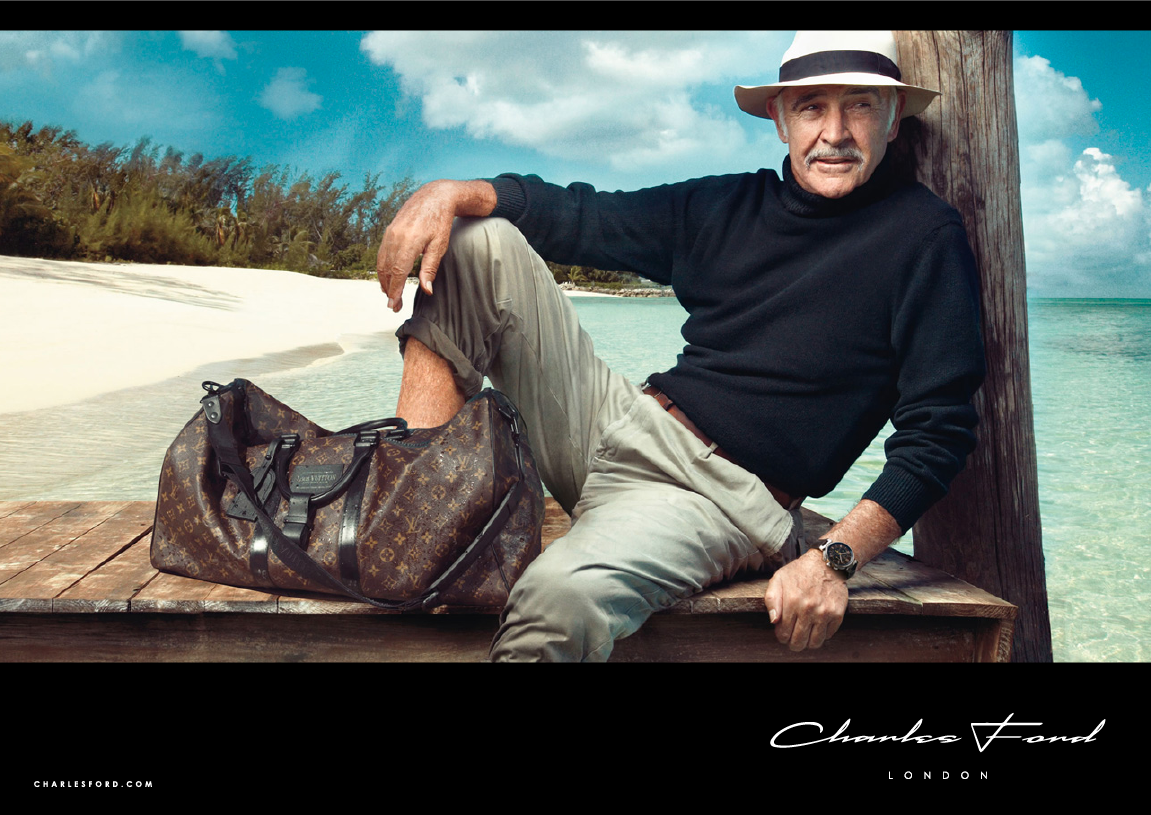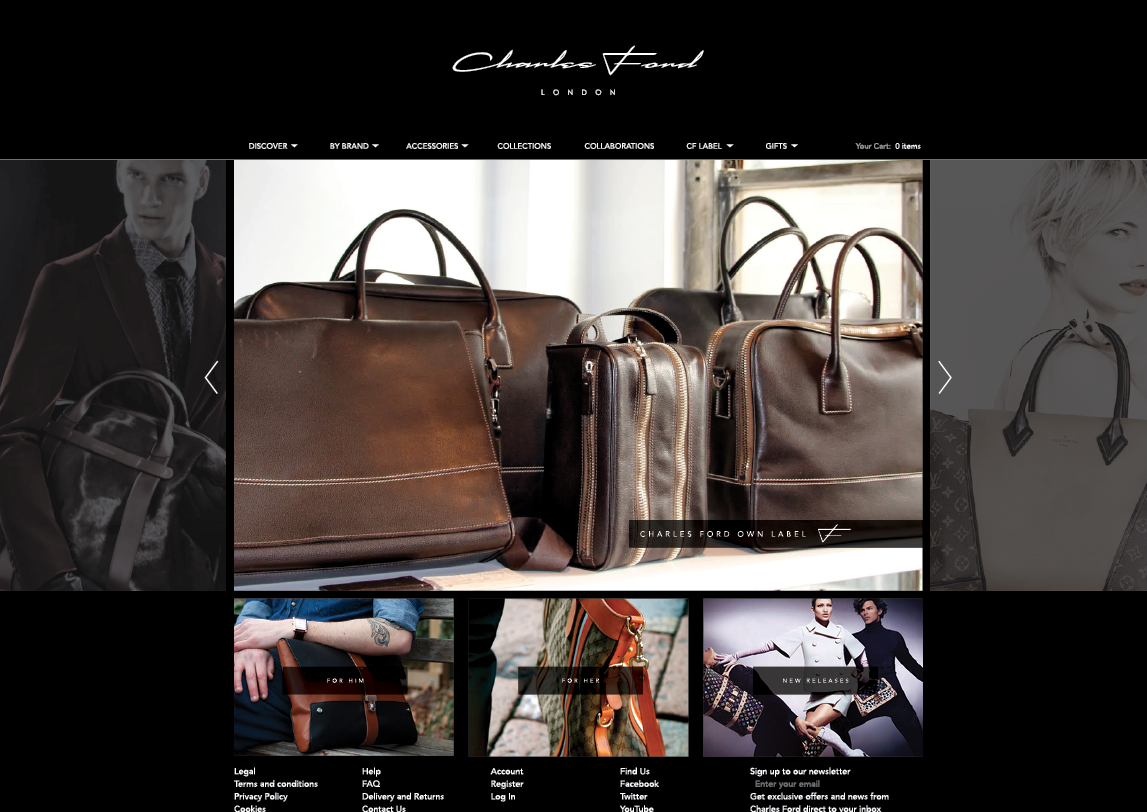 CHARLES FORD
LONDON, UK
2014
Branding, Copy Writing, Advertising, Signature Range, Crest Design, Graphic Design, Web Design, Newsletter Design & Programming
Working in the industry of premium luggage for over 30 years, the MD of Global Luggage approached us to develop a sister company with a signature range. We started creating the vision board and getting to know the industry from inside out – the secrets areally are in the detailing.
We created a slick, sharp main Charles Ford identity that would sit well alongside the high end brands they stocked. The luxury luggage atelier of choice for many celebrities, this aesthetic needed to show flair with class, high end elegance with a mono colour palette.
For the inhouse signature brand that used the same leathers and tanneries as Bond Street, the identity needed to have more flair and excitement but very much be the bespoke range for the most discerning customer – we were able to use brand imagery from celebrities known for their outspoken and individual style and iconic looks.
© DONE AND DUSTED DESIGN 2021. All Rights Reserved.