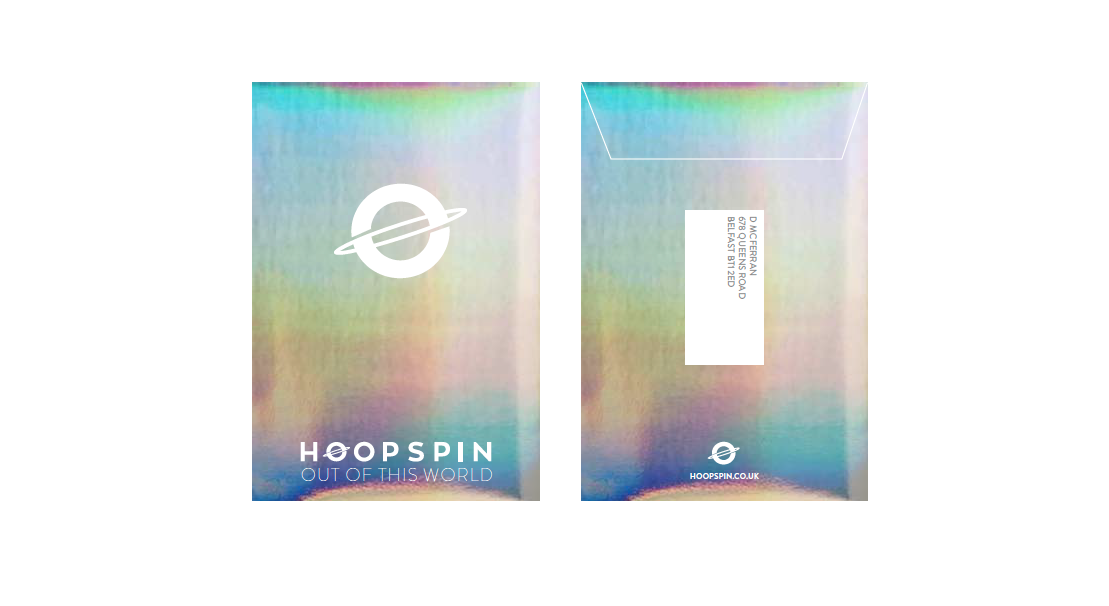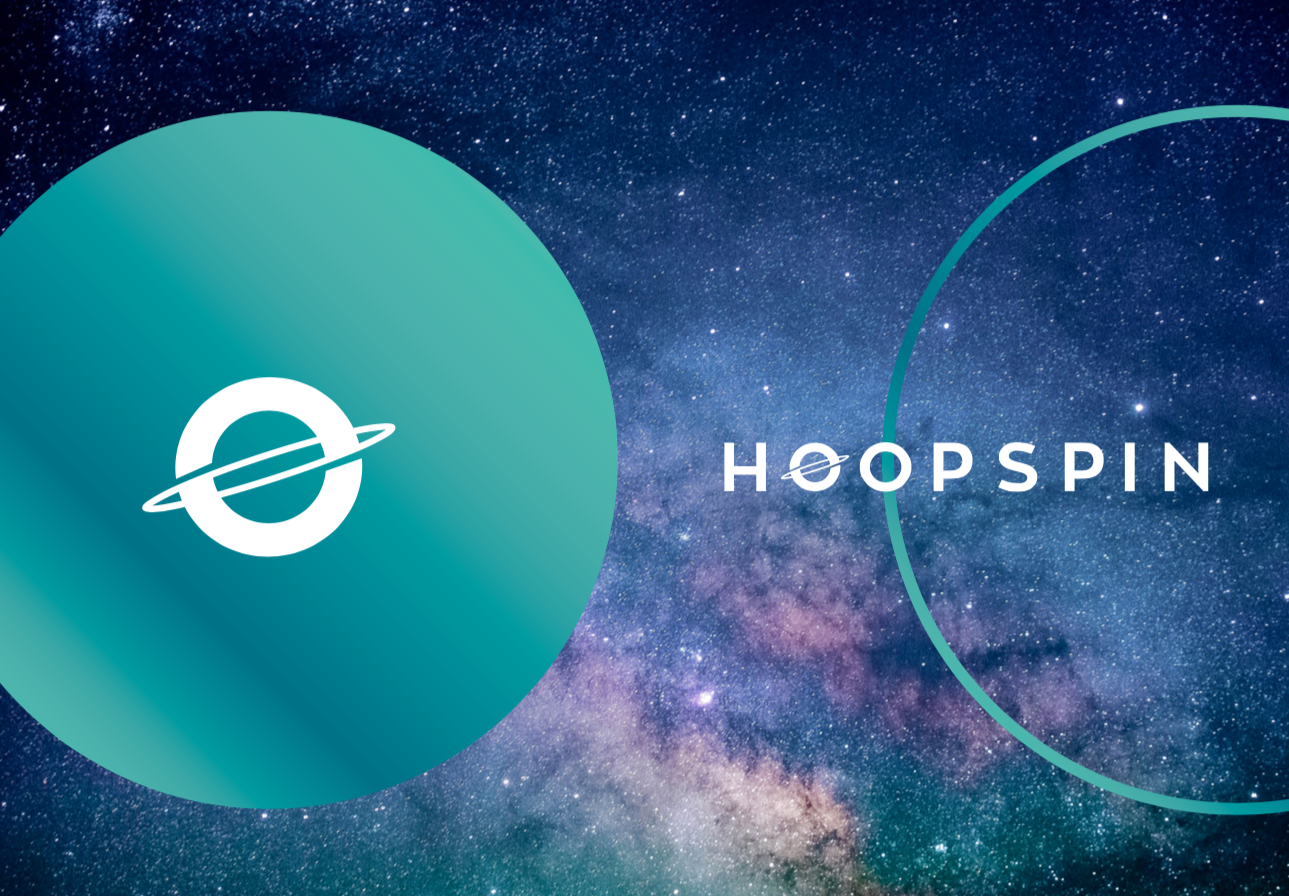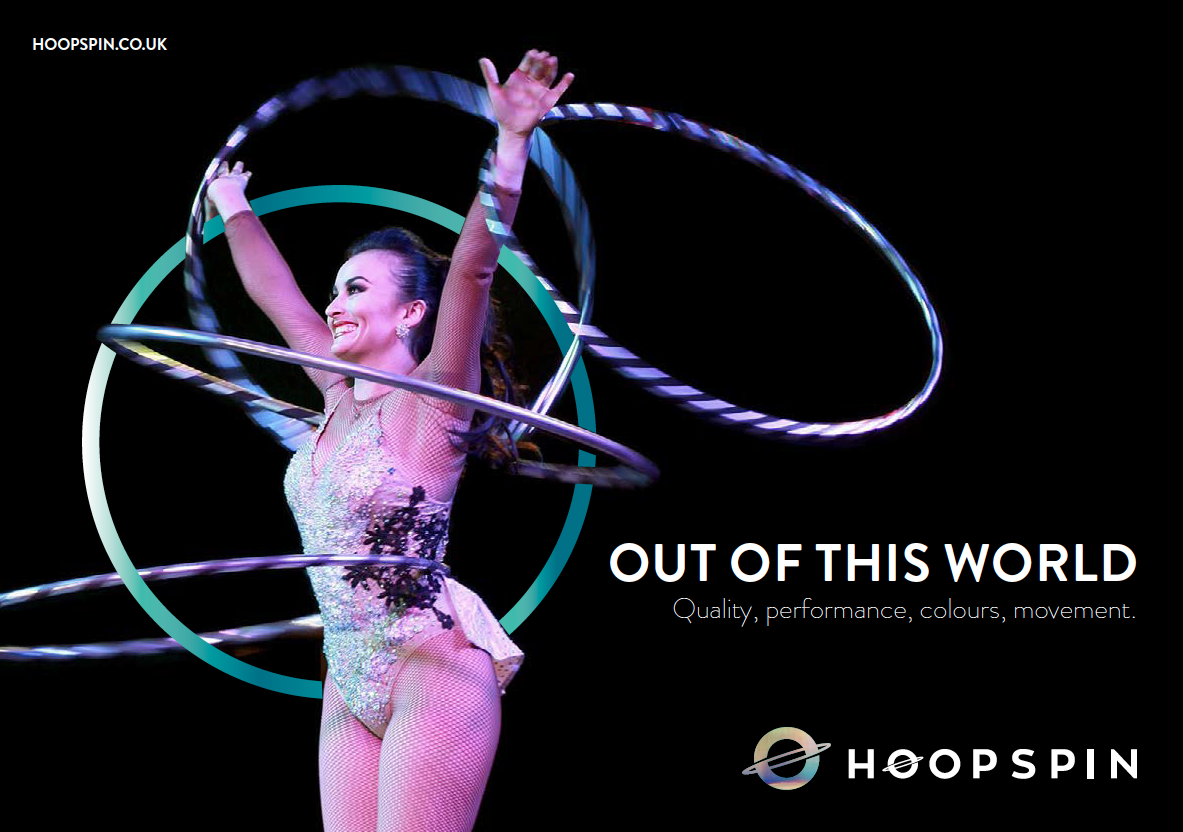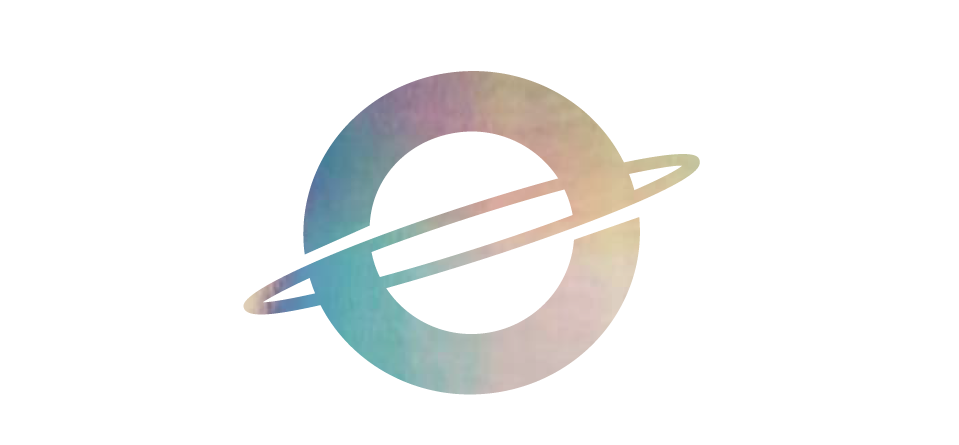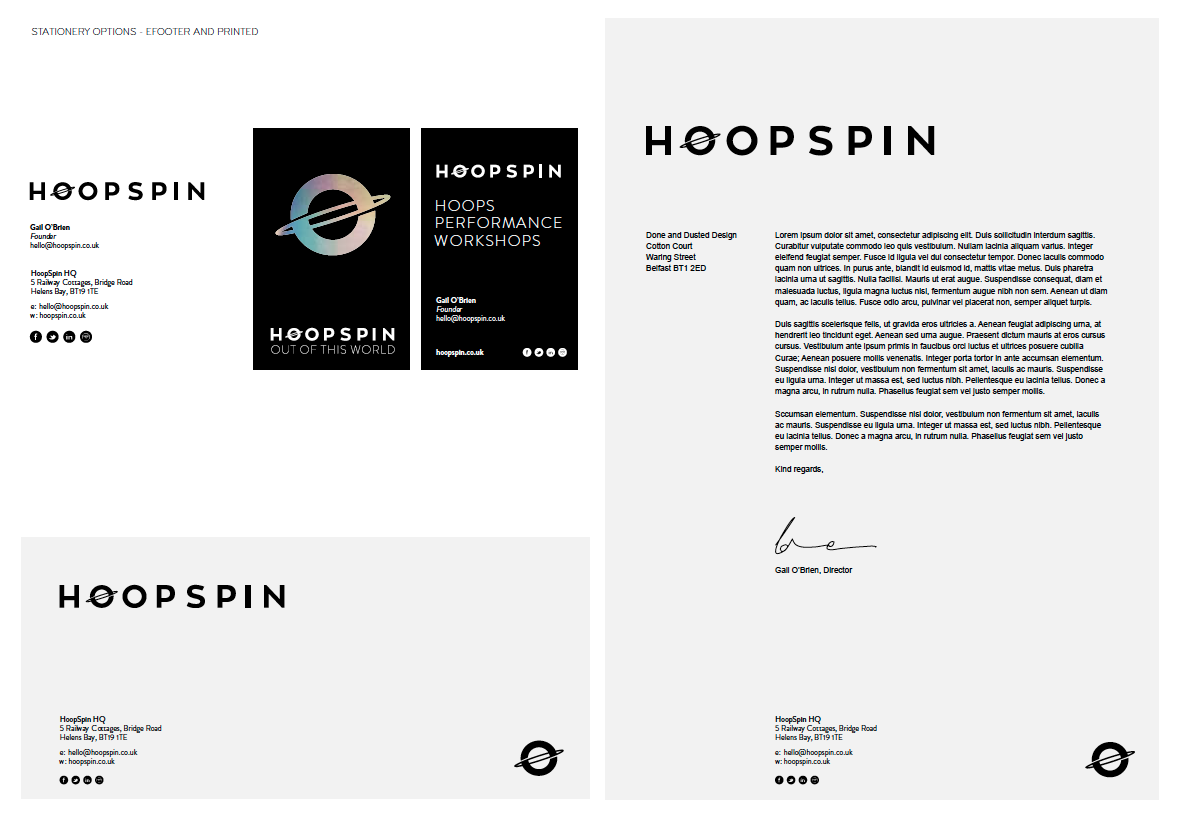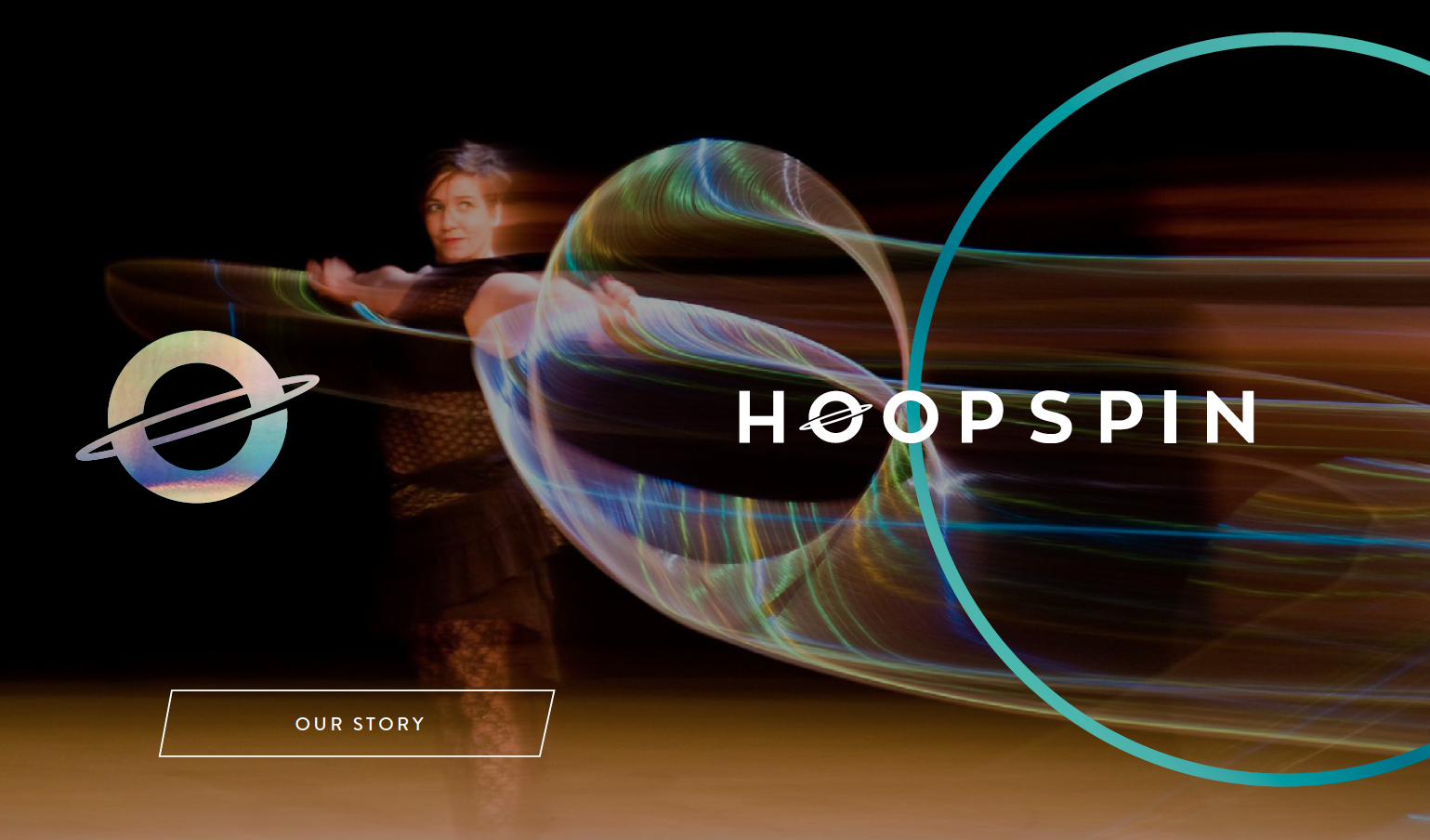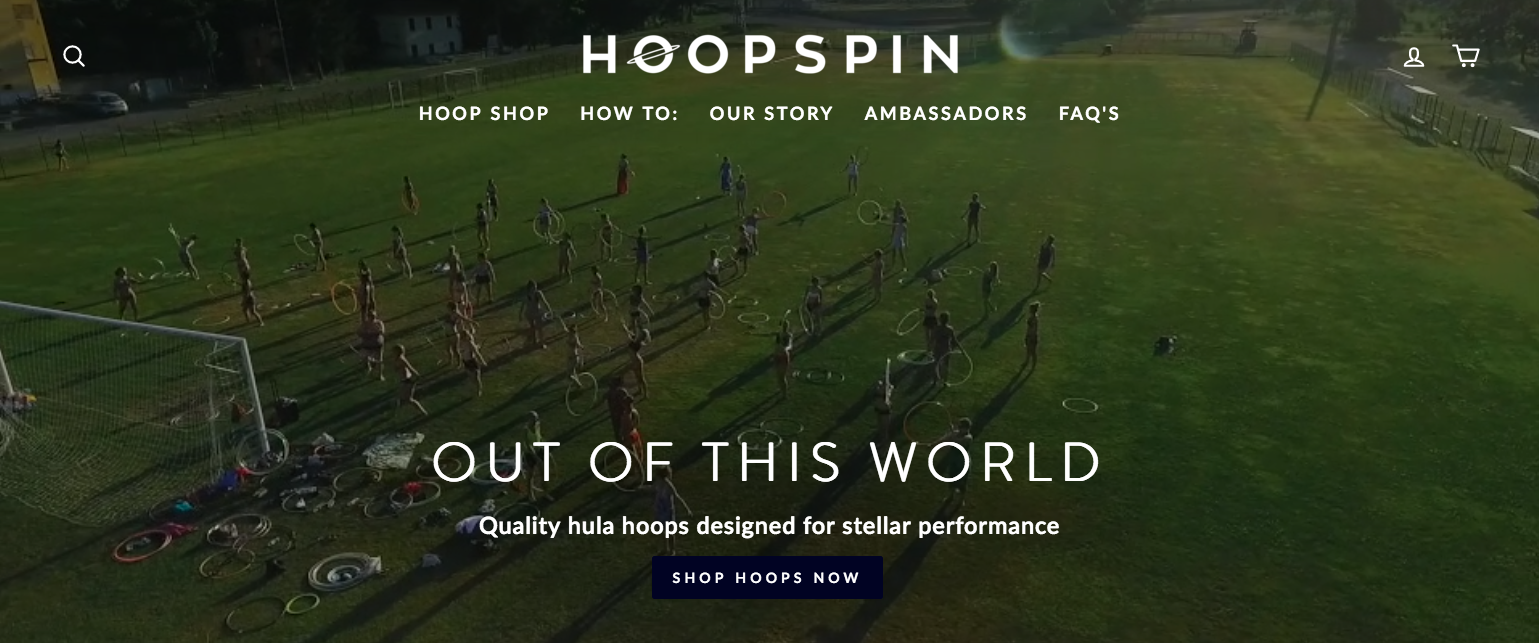 HOOPSPIN
HOLYWOOD, NI
2021
Branding, Strategy, Packaging Design, Graphic Design, Web Design, Art Direction
Gail same to use with a very striaght forward brief: take HoopSpin to the next level. Already known as one of the UK, if not Europe's most sought after hoop performers, Gail had single handedly built an amazing business selling hoops, courses, hosting seminars and headlining events across the world.
Through lock down, Gail was able to refocus on where she wanted the company to go and knew that a rebrand was needed and a more strategic plan for growth post pandemic. We worked through a very informative Brand Discovery Workshop and understood exactly where the company stood and where there was real opportunities for growth. The hoops weren't just good, they were great – they were out-of-this-world quality!
We began researching metaphors around the business, the simple hoop and dance – what brings us together, that simple joy. We looked at primative elements and identified the affinity with Saturn straight away. Tying in with some choice messaging – out of this world quality, colours, performance – we used pearlescence labels and detailing for the packaging and this was echoed across the website – which Gail herself coded. Another amazing talent she has!
© DONE AND DUSTED DESIGN 2021. All Rights Reserved.