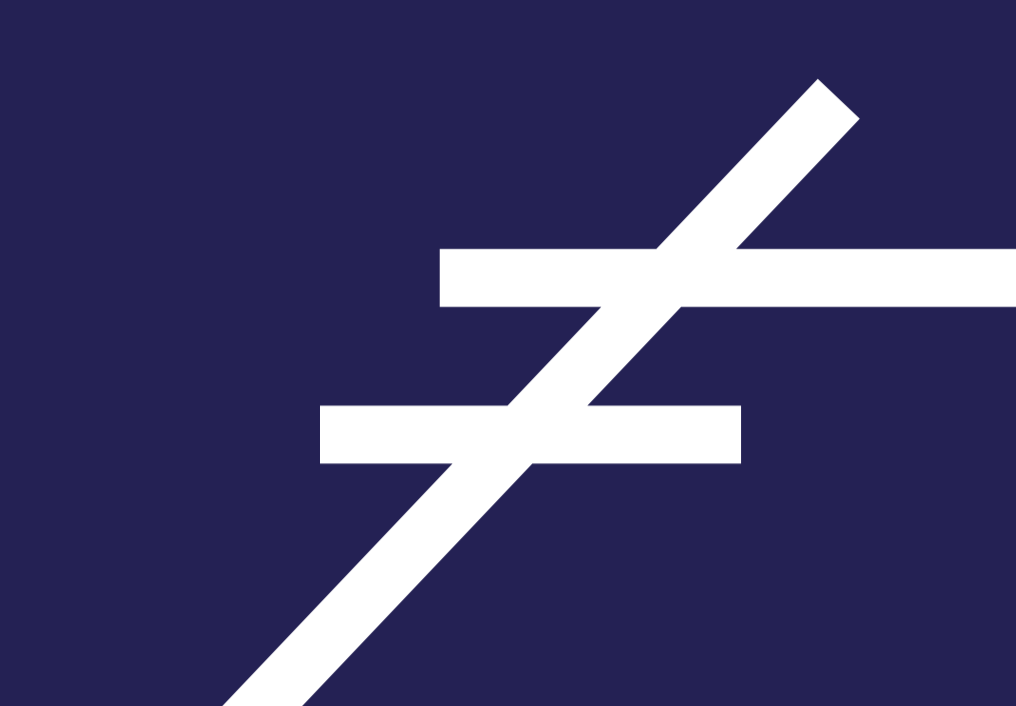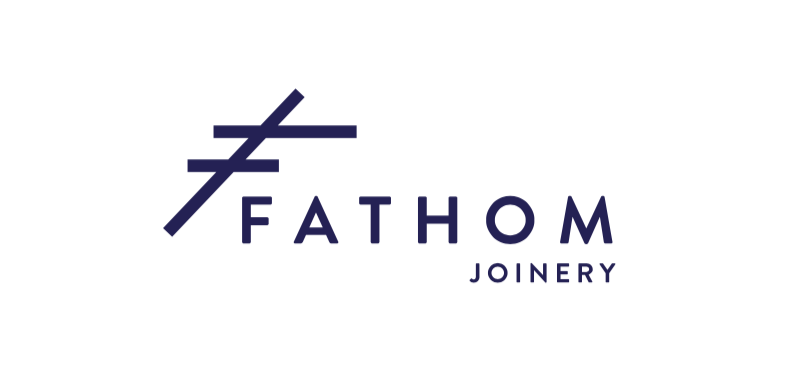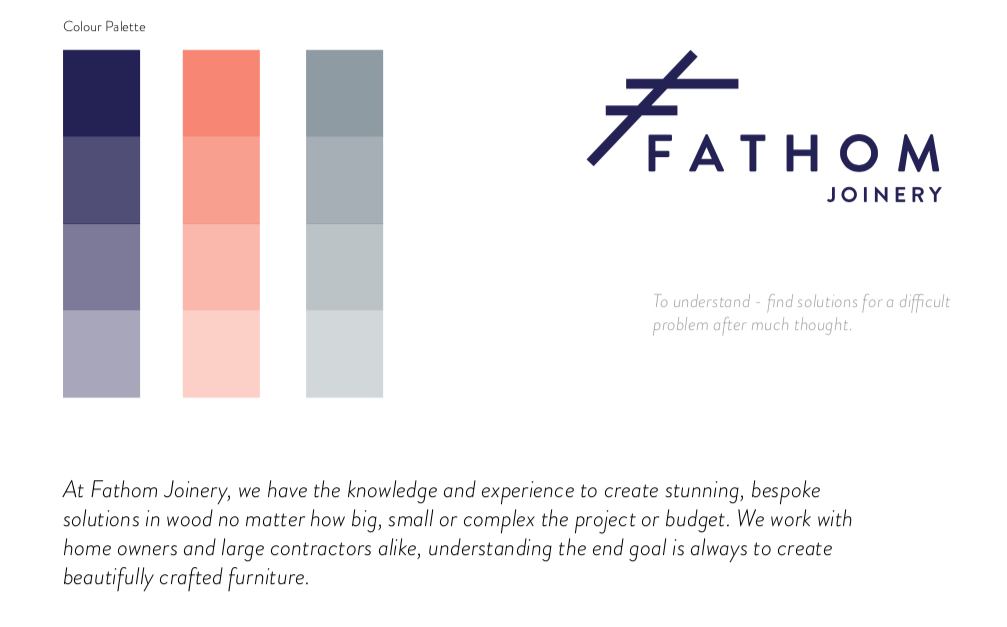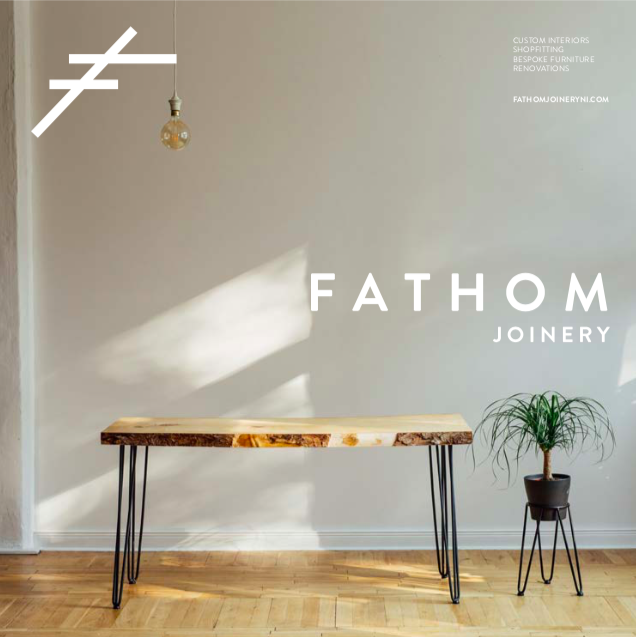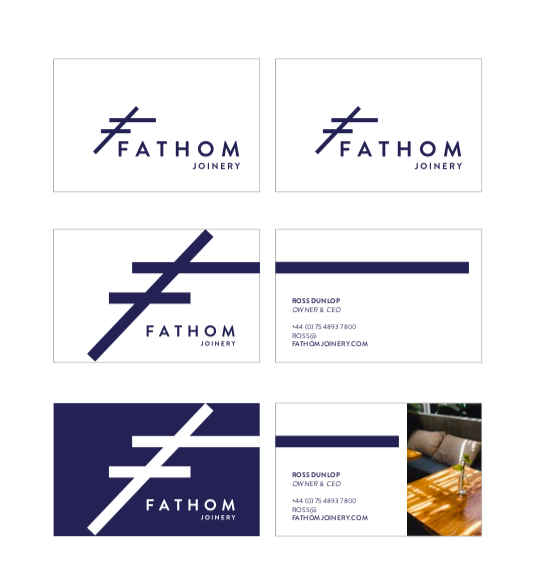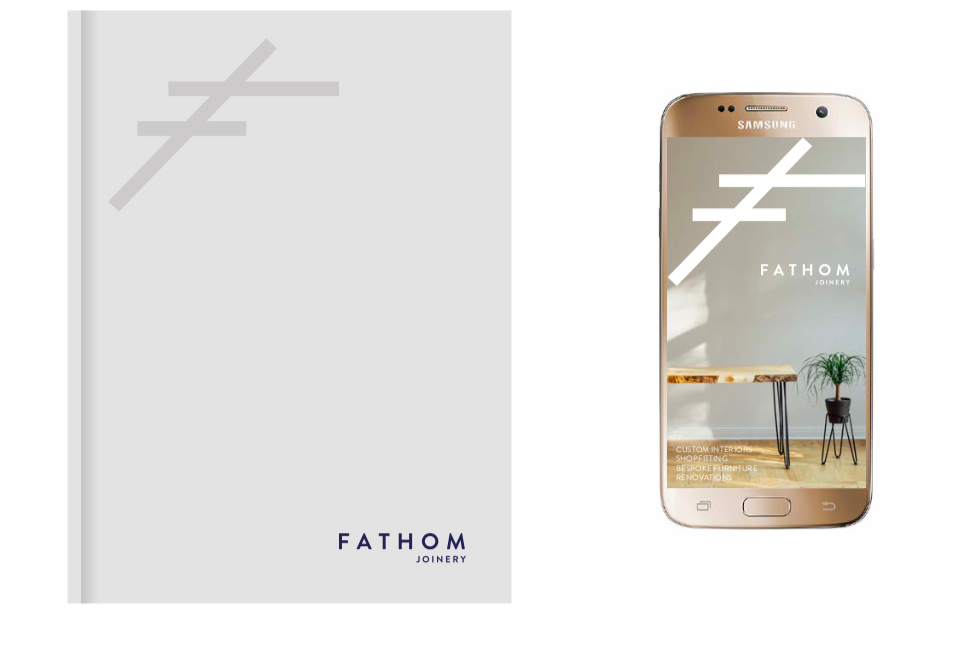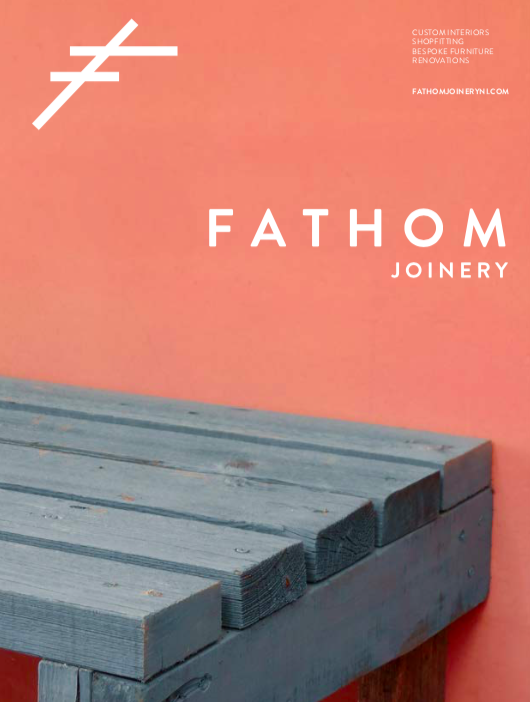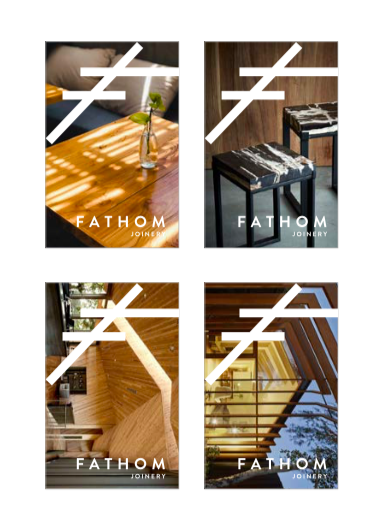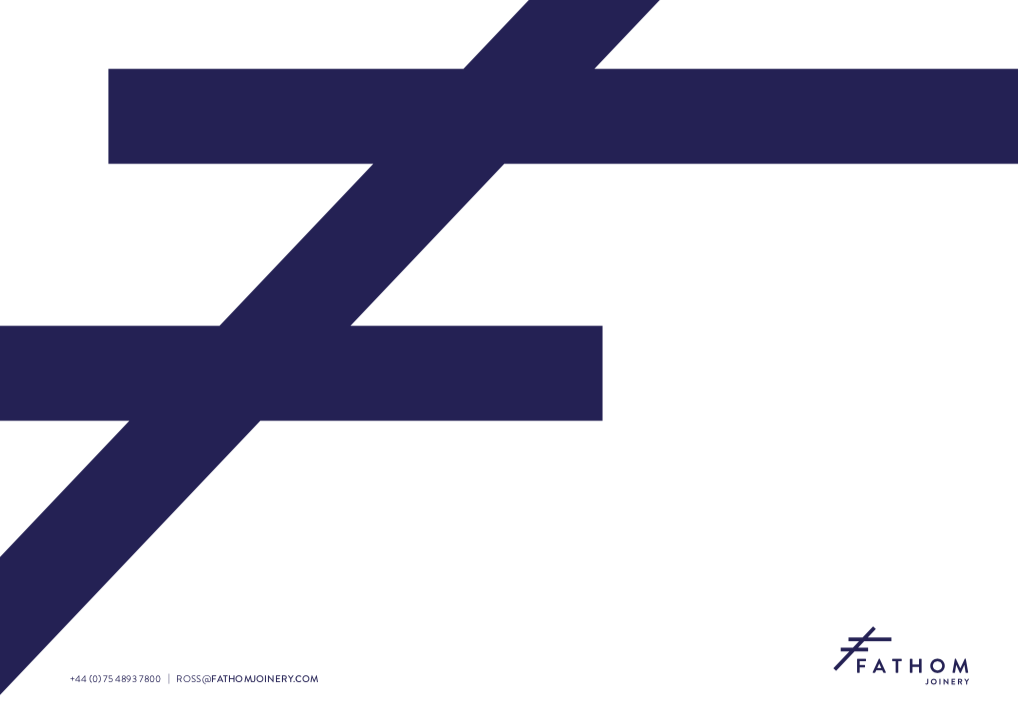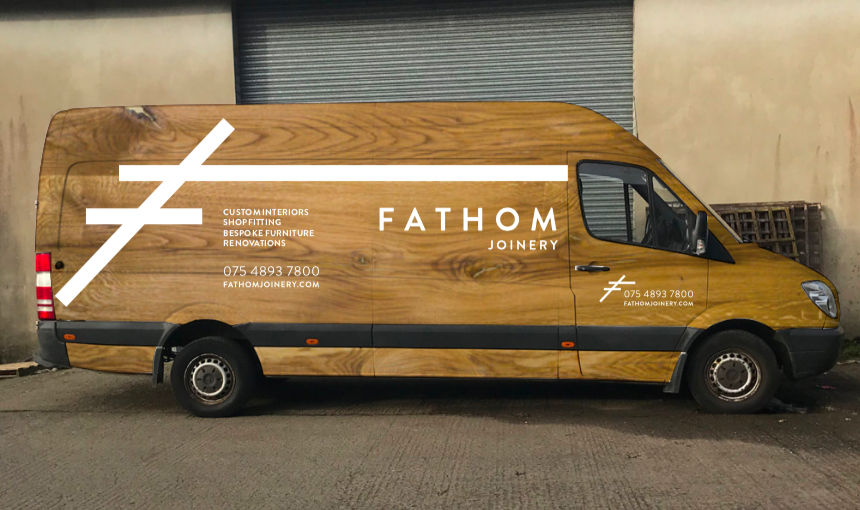 FATHOM JOINERY
BELFAST, NI
2022
Brand Naming, Brand Design, Brand Strategy, Art Direction, Copy Writing, Vehicle Livery, Brochure Design, Social Media
Starting out with a company after the pandemic, Ross approached Done and Dusted Design to create a brand identity for his new joinery company. Specialising in hand-crafted, often crazily complicated and bespoke items for budgets of all sizes, we set about understanding his unique skillset and how we could translate that into a memorable aesthetic.
When Ross showed the team the amazing pieces he created, we joked that there was no end to his talents, fathomless… and this led us to Fathom Joinery – if you can dream it, Ross and his team can make it!
We created an iconic F based around the traditional wooden truss frame measurements which lent itself across the company collateral.
Using a muted navy as the main corporate colour, we kept the secondary palette accents bright – some amber, peach and lime green helping to add that pop of colour and representing the fun and joy in Ross's work.
© DONE AND DUSTED DESIGN 2021. All Rights Reserved.