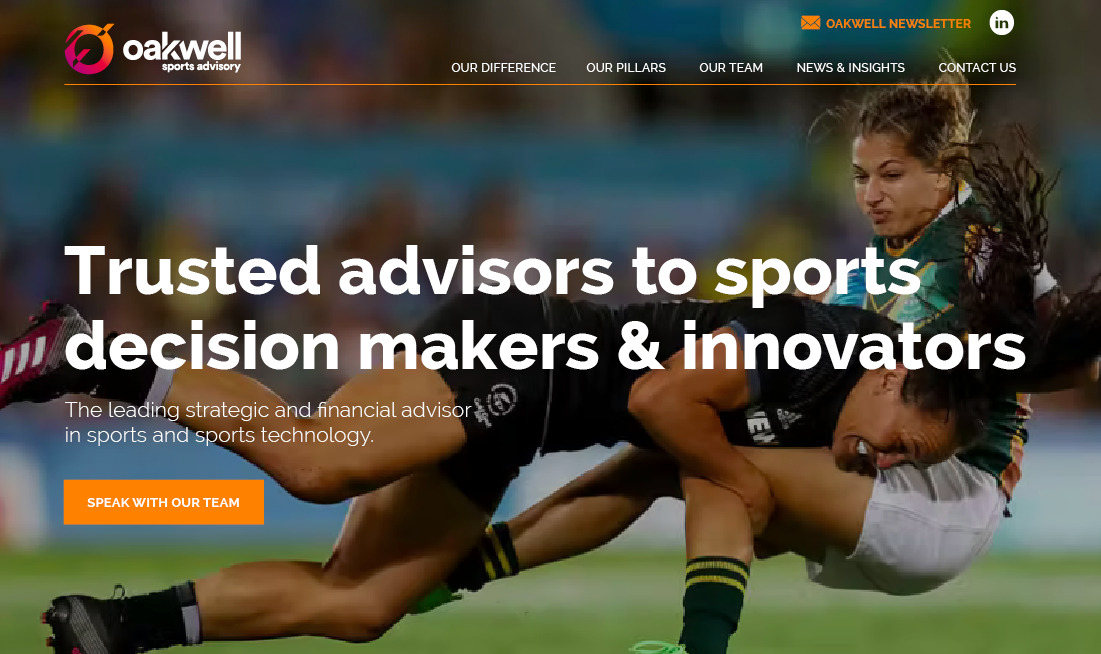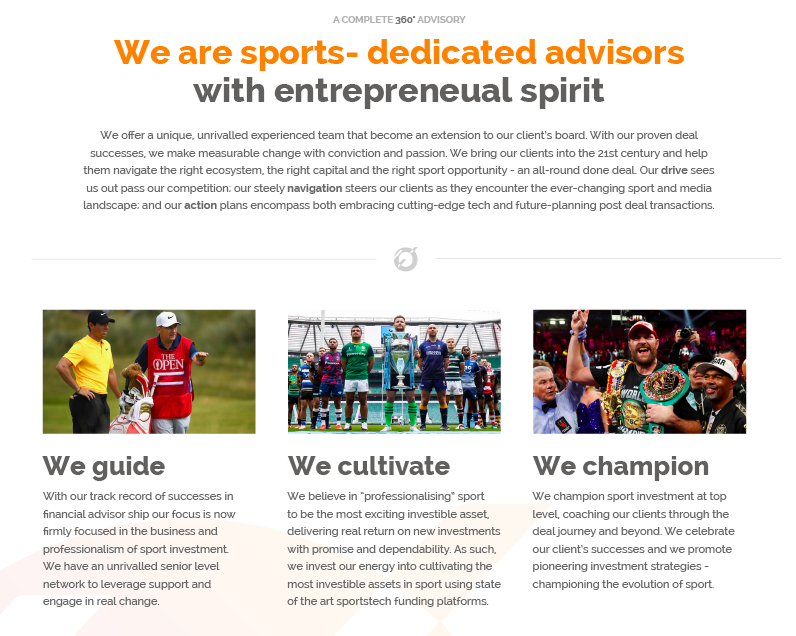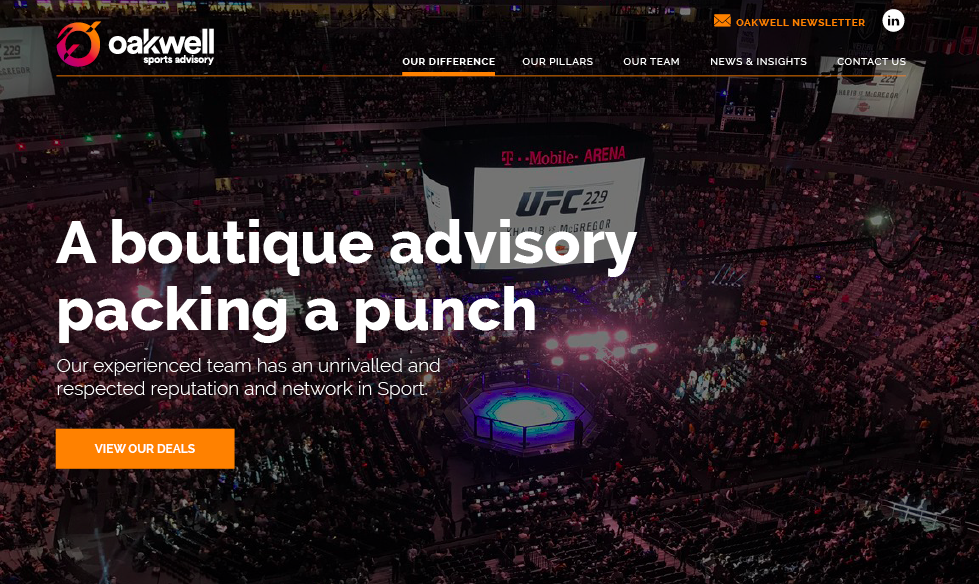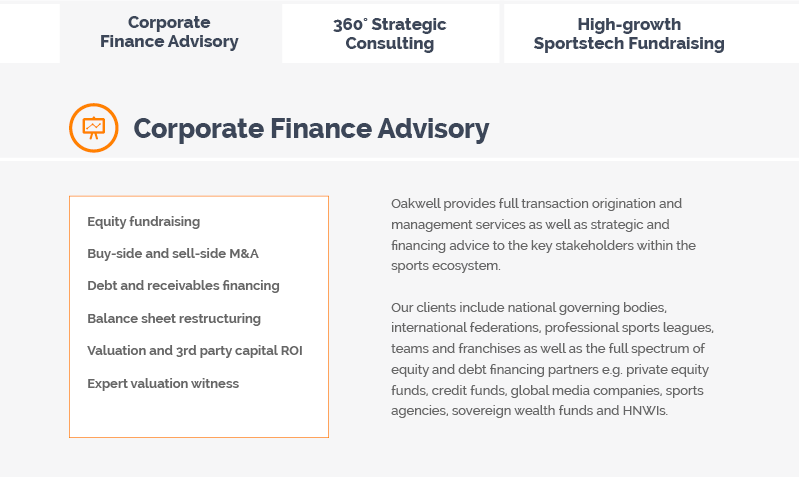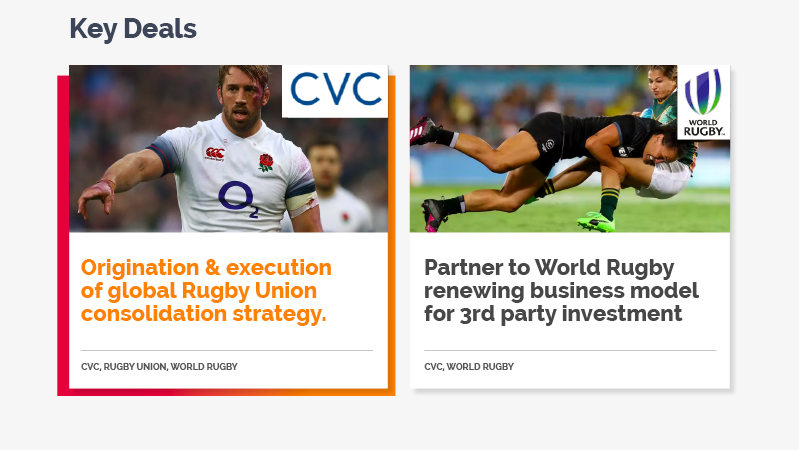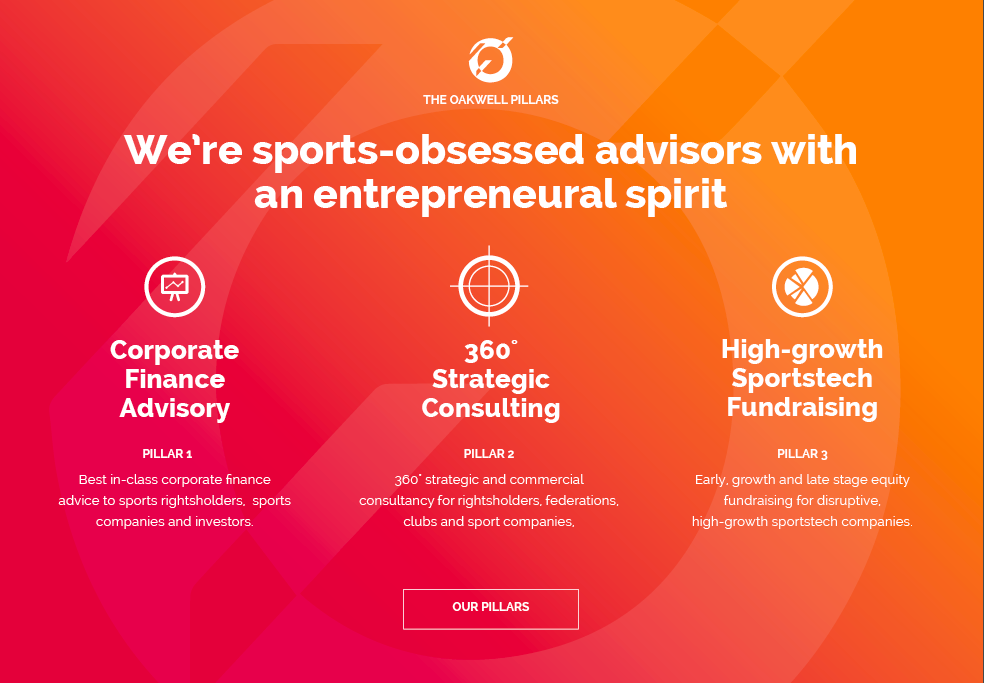 OAKWELL SPORTS ADVISORY
LONDON, UK
2022
Brand Refresh, Logo Design, Brand Strategy, Web Design & Build, Video Creation, Animation, Art Direction, Copy Writing, Presentation Design, Social Media
Sharing a sports background was a valuable advantage to understanding Oakwell's many unique selling points as international sports advisors to the world's most dynamic and ever-growing entertainment industry. With an unmatched reputation in Sport advisorship, they needed an update to their aesthetic that better represented their substantial dominance in this field and matched the passion each of the team had in spades.
Step in Done and Dusted Design; we started with a Discovery Workshop with key shareholders to really get into the nitty gritty of what was working, what wasn't, what areas needed developed and where there might have been a few unsung heroes.
From this workshop came very clear pillars of communication for the direction of the brand refresh, and the website design was starting to take shape. We needed high energy, a dynamic feel to represent this very responsible, pro active team so set about creating video content and animation that engaged with the audiences they advised.
Combining this with internal sales decks, social media templates and corporate literature, the site launched with great success – their newsletter gaining 140%+ uptake in the first month alone thanks to following a clear strategy of engaging online and through socials.
Find out just how good Oakwell are at: oakwellsports.com
© DONE AND DUSTED DESIGN 2021. All Rights Reserved.