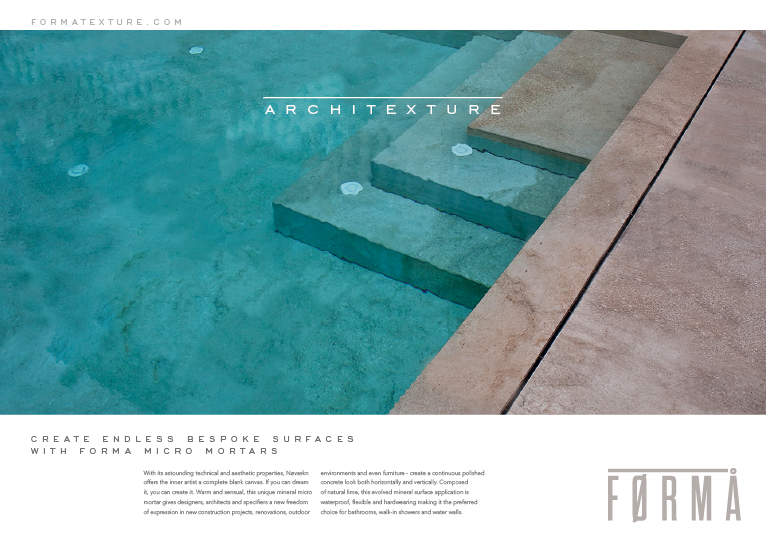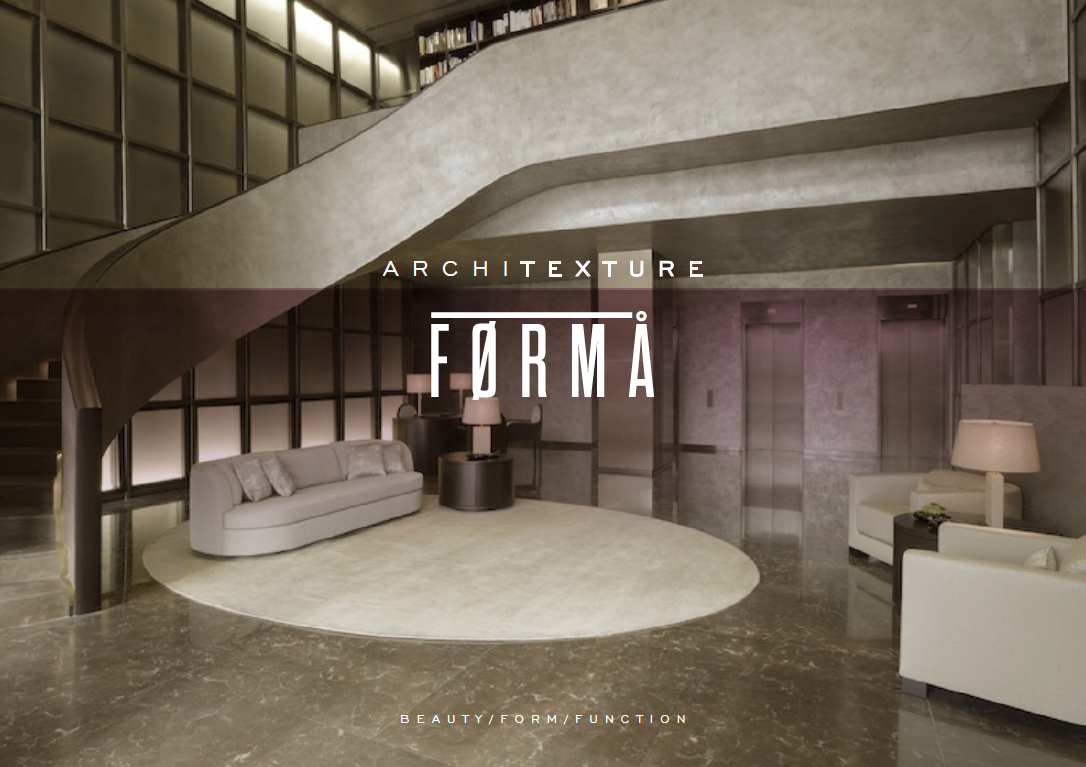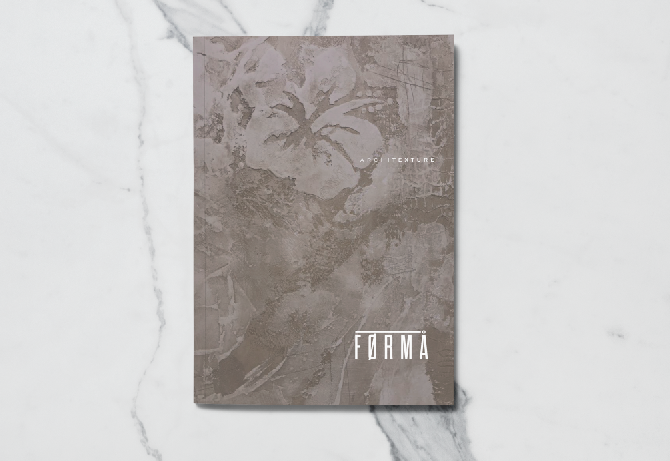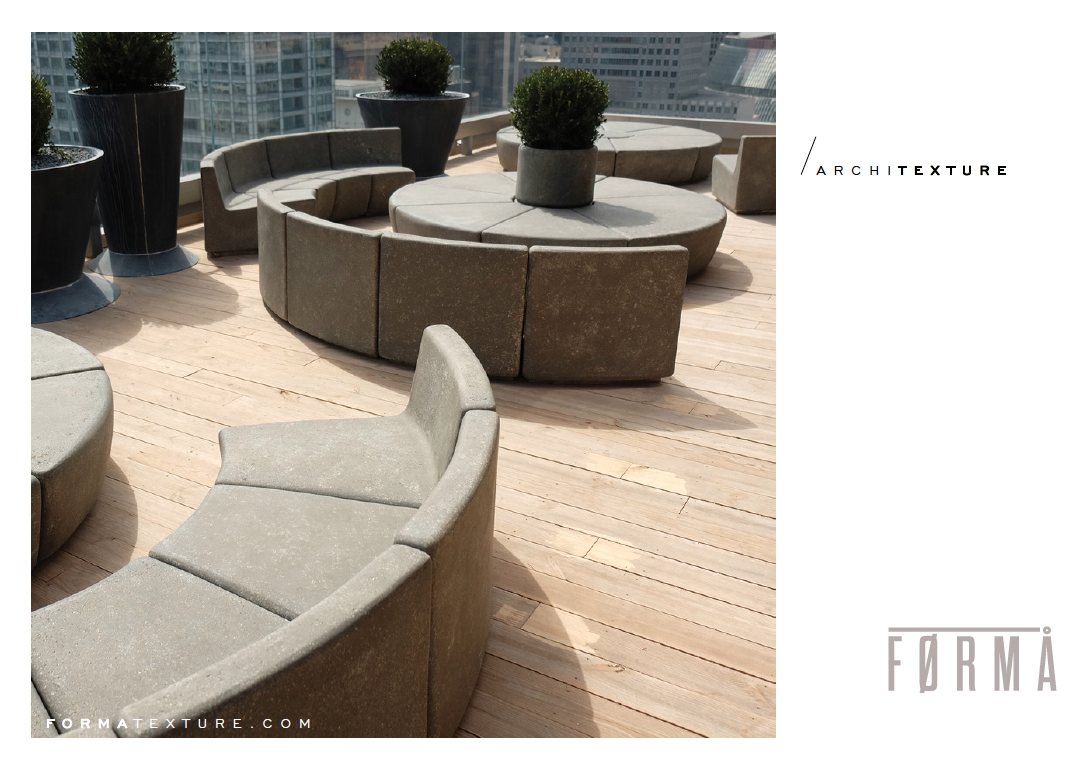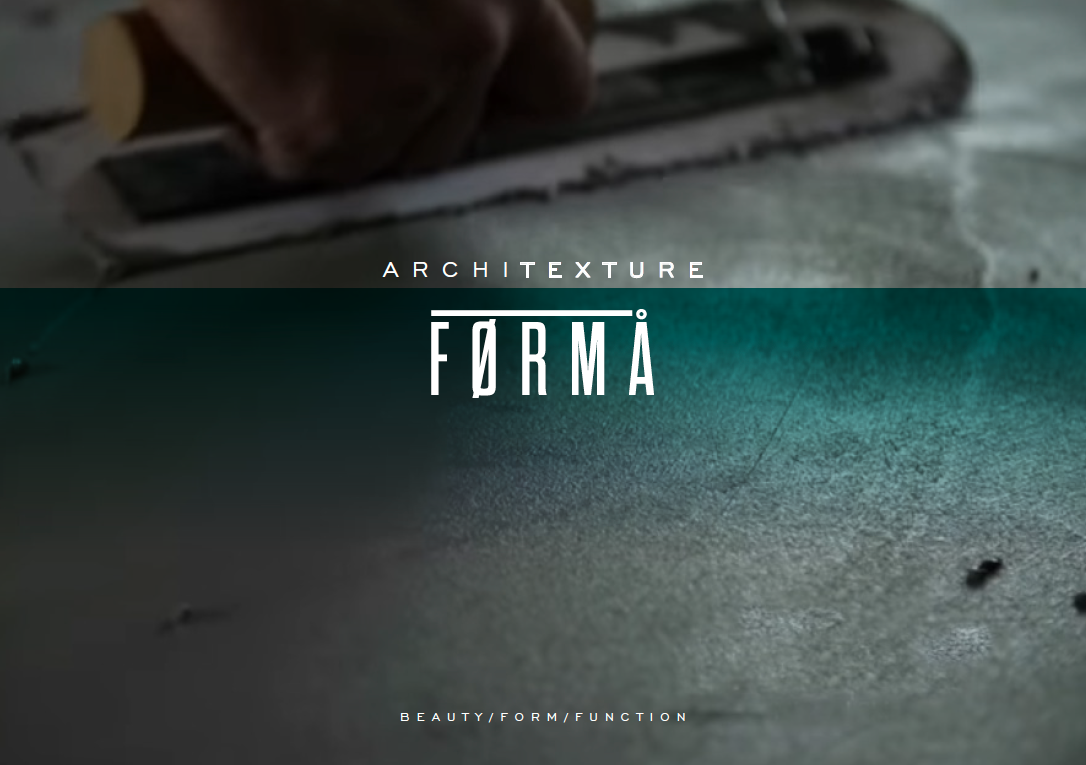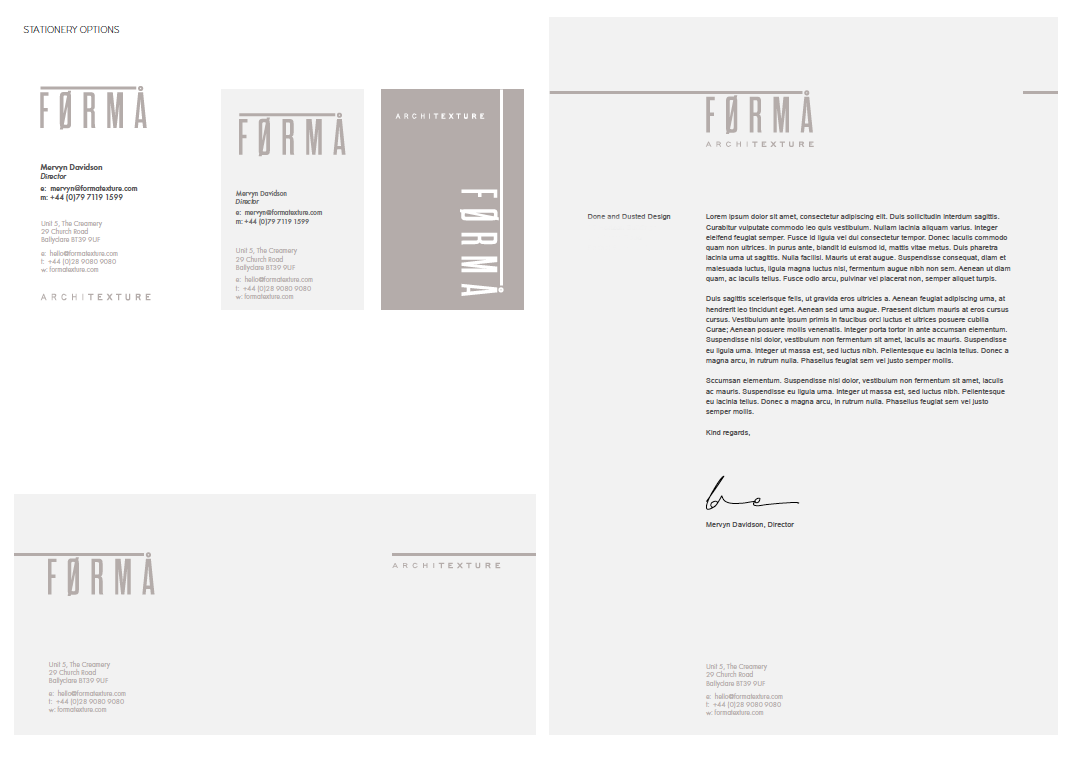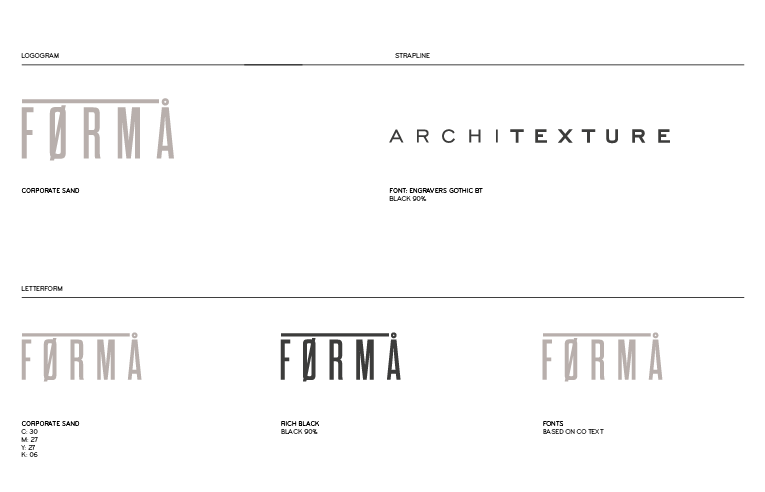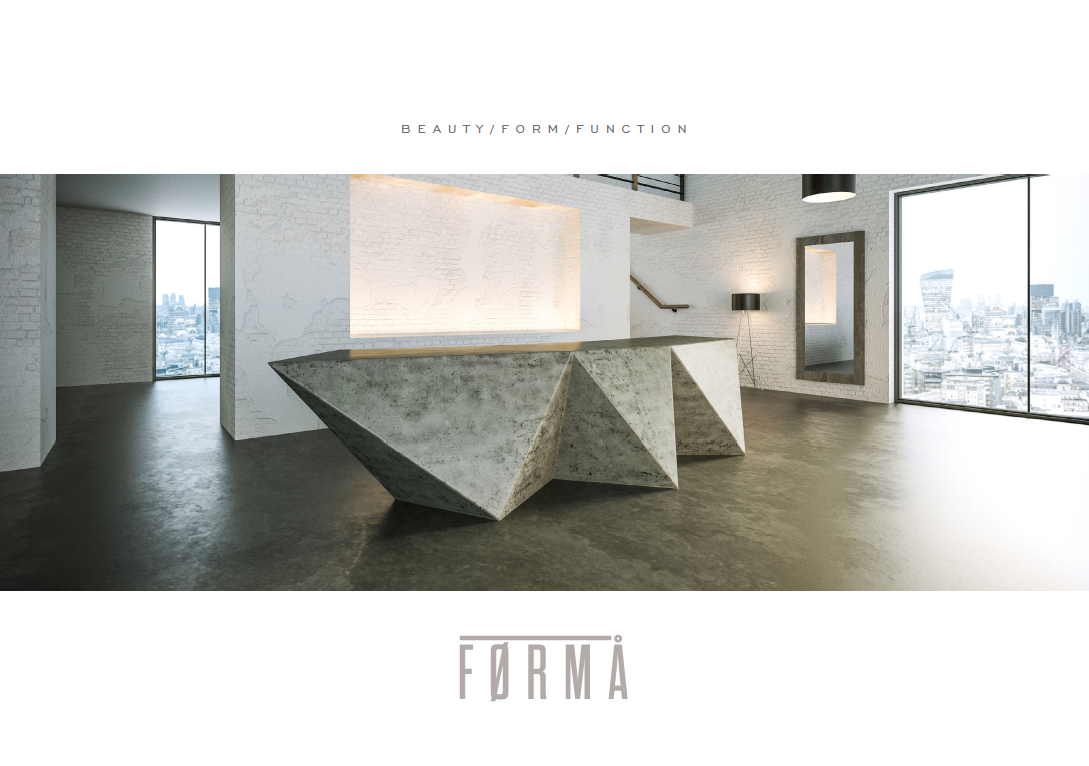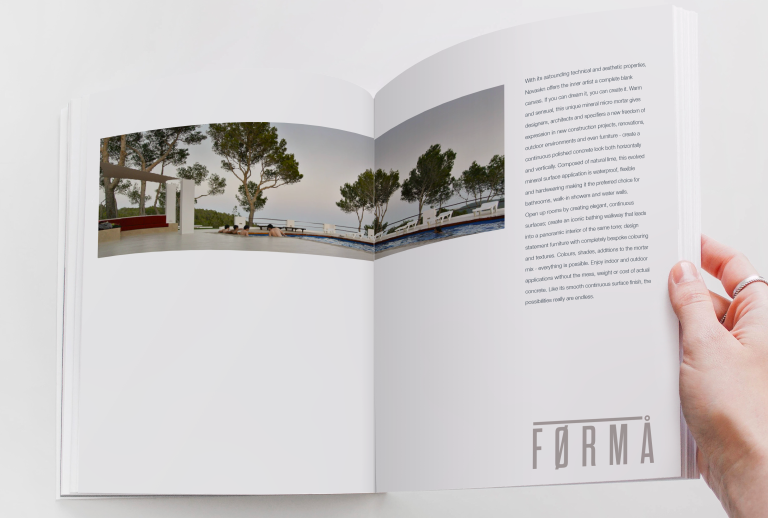 FORMA
BALLYCLARE, NI
2019
Brand Naming, Brand Design, Brand Strategy, Art Direction, Copy Writing, Packaging Design, Brochure Design
Sometimes the most unusual – and seemingly boring – products can lend themselves to the most creative briefs! Such was the case with a micro mortar, developed in Ballyclare, Northern Ireland. This special product can be applied both indoors and outdoors – transforming the texture into a hard concrete-type surface.
This means the application of this micro mortar can lend itself to walls, outside walkways and even furniture! Developing an application technique that gives each piece it's own unique flare and artistry, we were keen to help Mervyn create a brand that could combine these elements and be appealing internationally.
Taking inspiration from Scandanavian typography and Italian art, Forma uses a strong condensed typeface in a charcoal and warm gray palette, echoing the product's initial colouring.We came up with the tag: Architexture – which really helps explain this amazing render, where even furniture can have the look and feel of concrete yet without the considerable weight.
The artistry comes in its application so we were keen to have progressive photography and the idea of endless lines that can only be created with this product. For copy, we were keen to get aross the beauty of this new mortar, and pair it with imagery suggesting art, architecture, fashion and flare.
With its astounding technical and aesthetic properties, Forma offers the inner artist a complete blank canvas. If you can dream it, you can create it. Warm and sensual, this unique mineral micro mortar gives designers, architects and specifiers a new freedom of expression in new construction projects, renovations, outdoor environments and even furniture – creating a continuous polished concrete look both horizontally and vertically. Composed of natural lime, this evolved mineral surface application is waterproof, flexible and hardwearing making it the preferred choice for bathrooms, walk-in showers and water walls. True architexture.
© DONE AND DUSTED DESIGN 2021. All Rights Reserved.