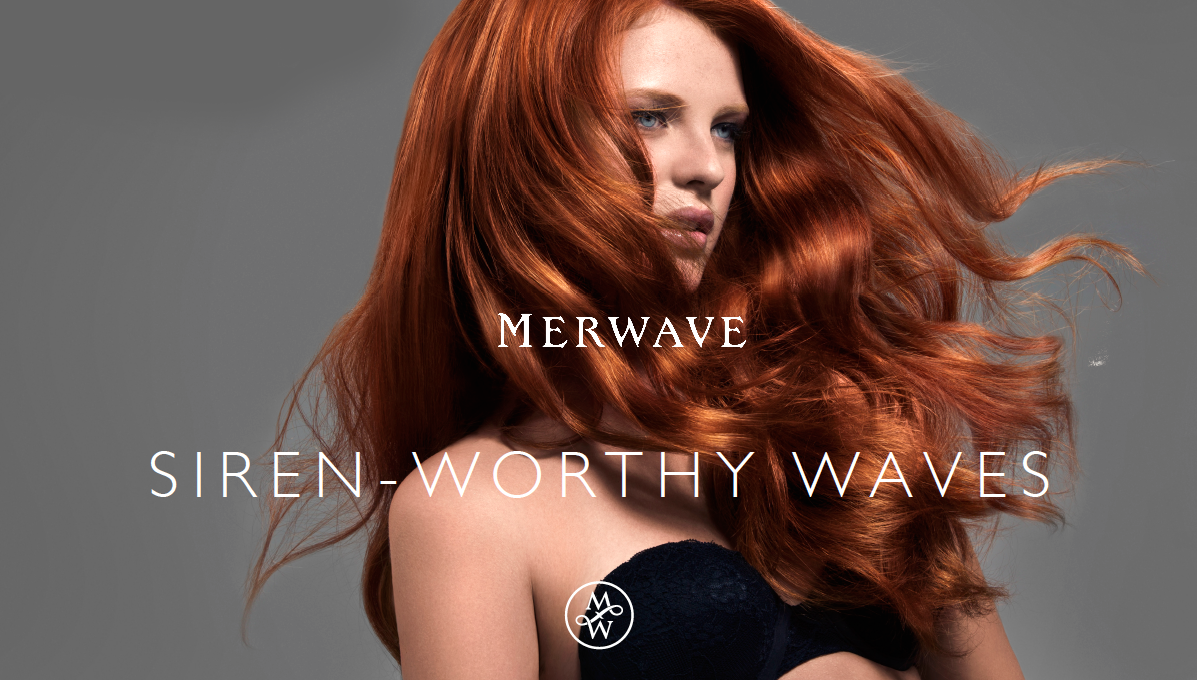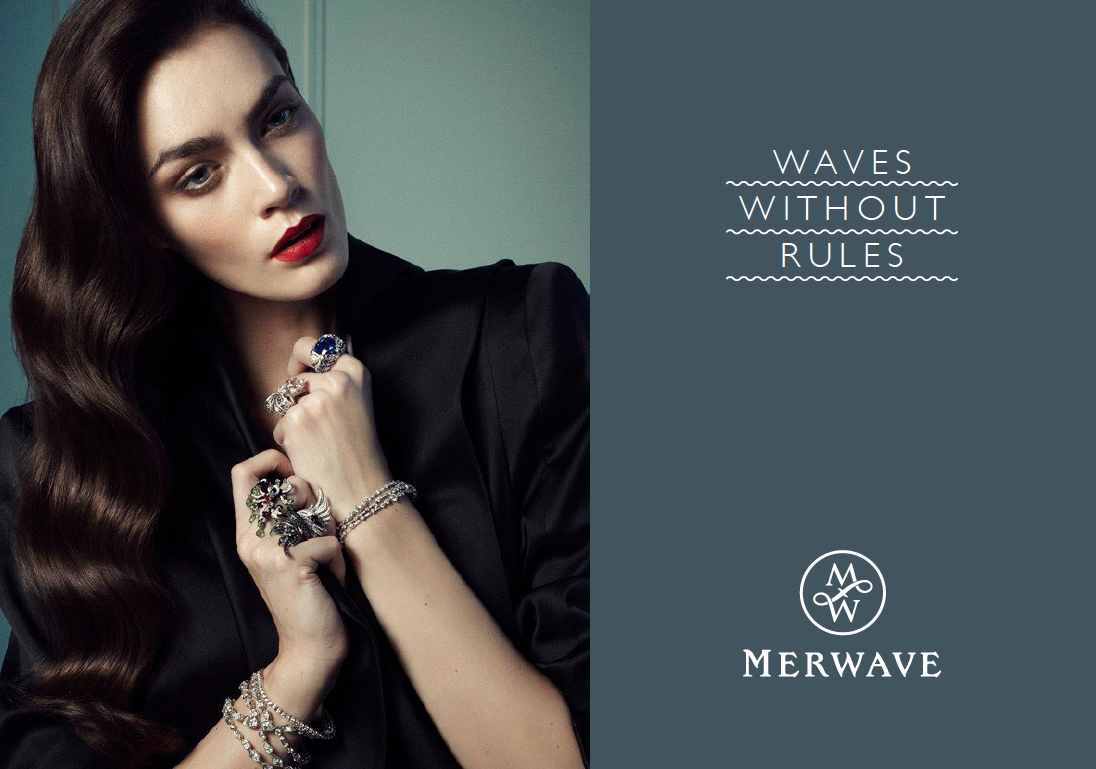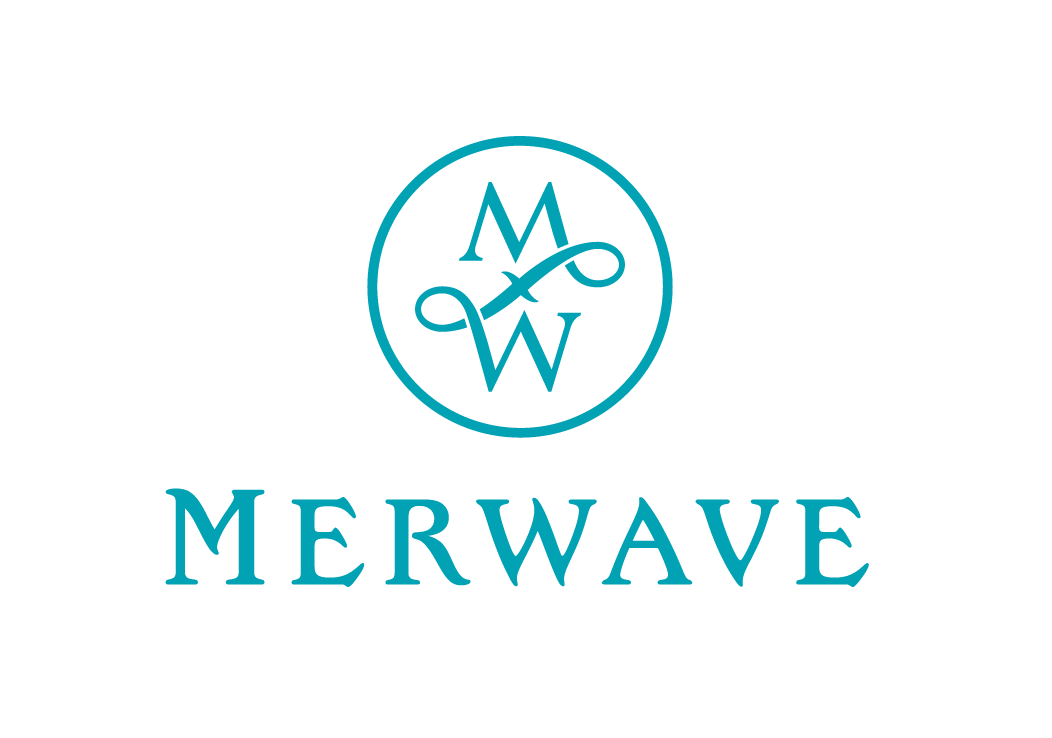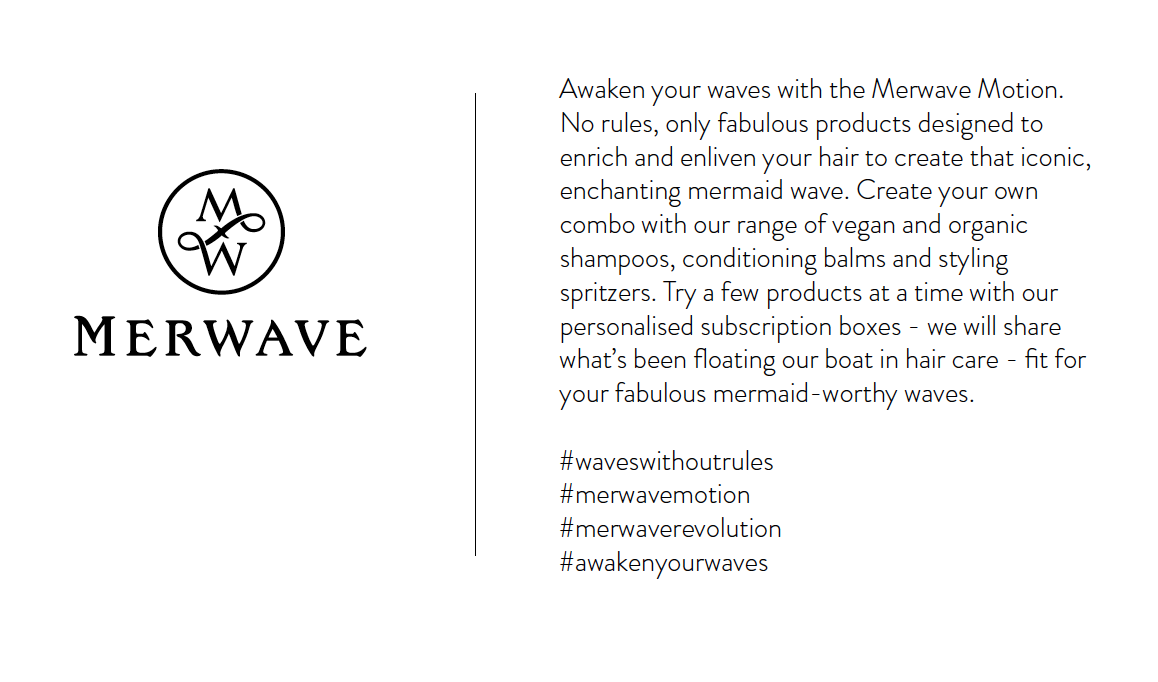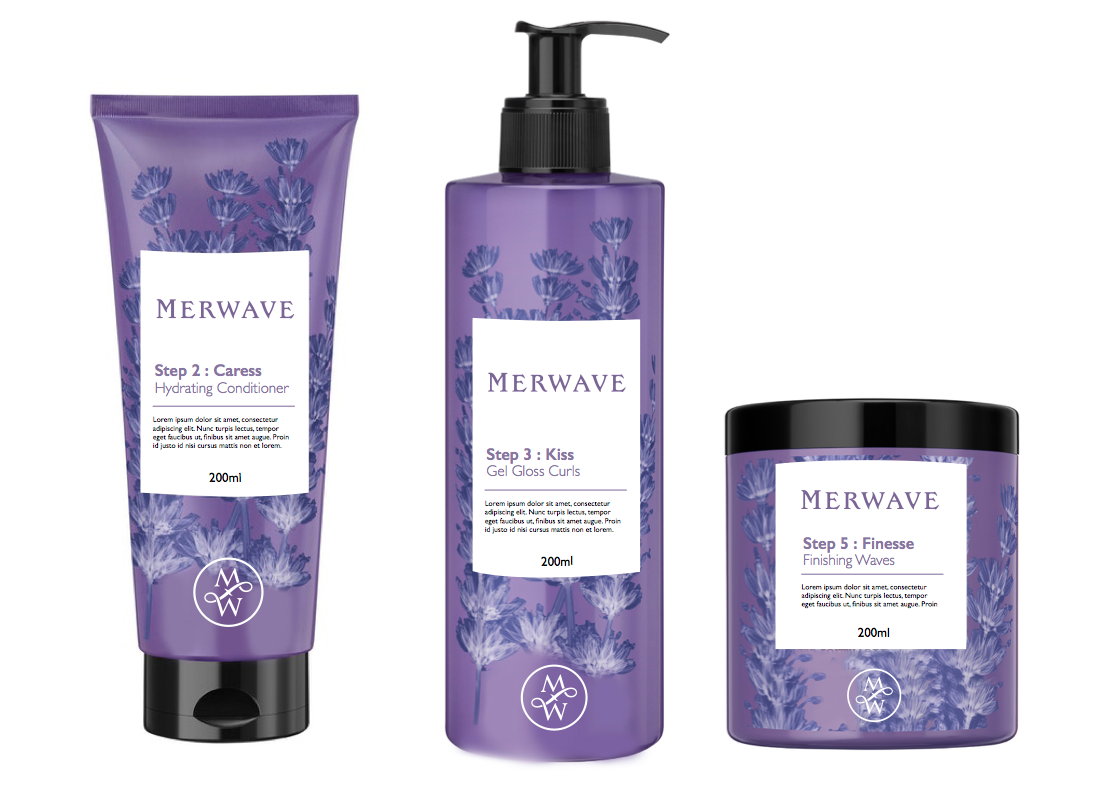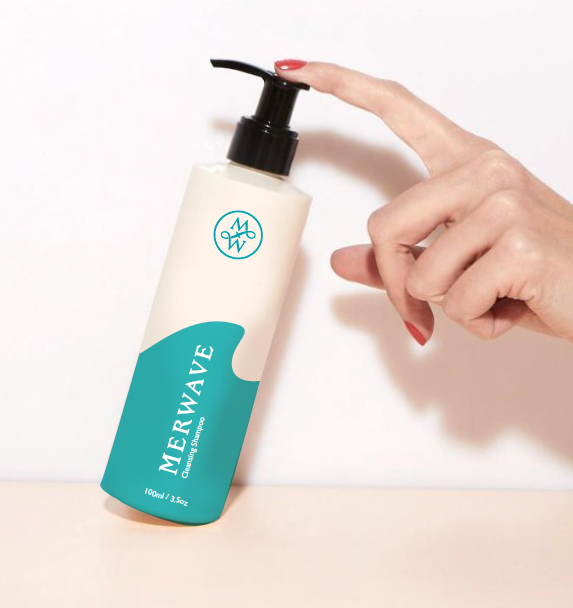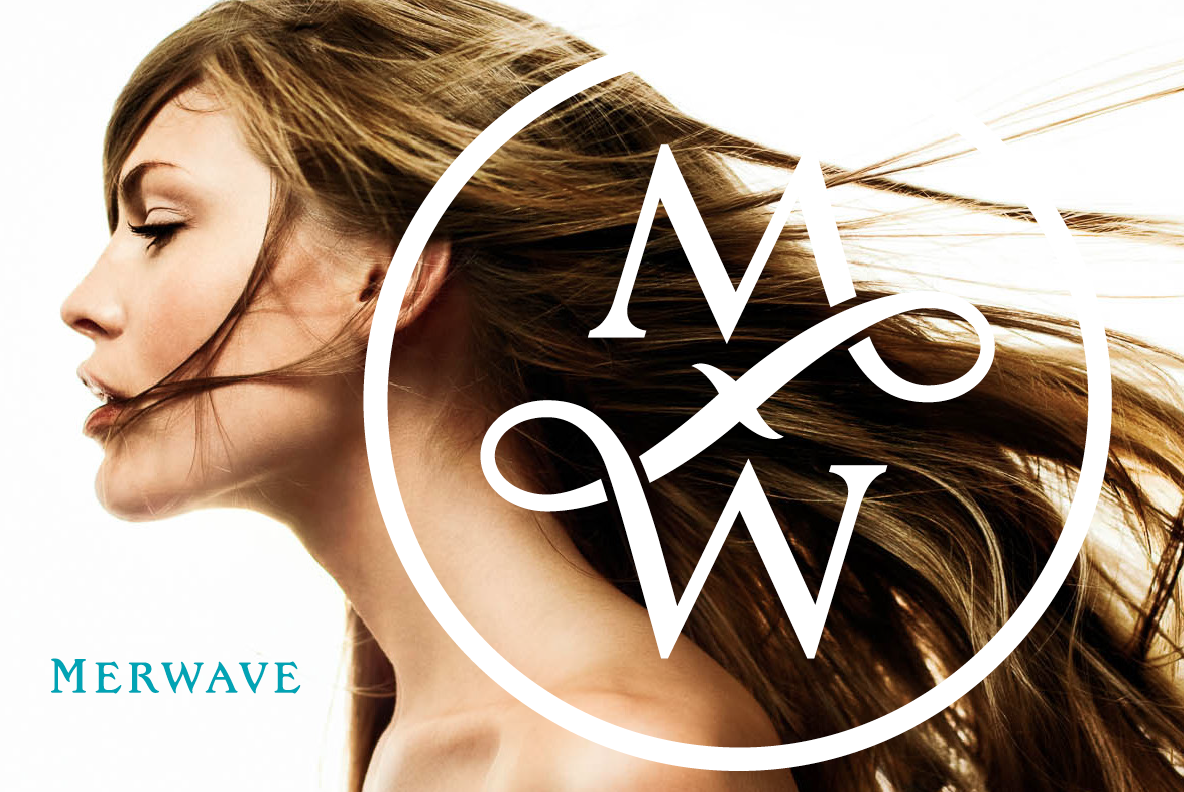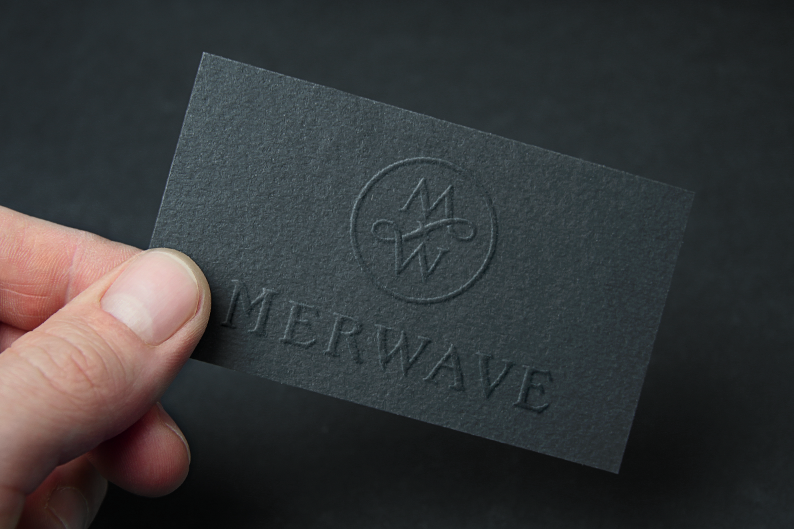 MERWAVE HAIRCARE
BRIGHTON, UK
2020
Branding, Graphic Design, Copy Writing, Art Direction, Packaging, Social Media
Abi decided enough was enough – women deserve better haircare for wavy hair! With a lot of information about "curly hair rules" in the market, Abi worked with London's top haircare product developers to create a range specifically for women who desire that beachy, mermaid loose wave.
We began by testing the 5 products –  the scent alone was amazing! – and really understanding the process. We named the 5 steps less as a regime and more a helpful guide: Waves Without Rules. We created a styled type-based logo and added a crest, using subtle elegant forms between the M and W that emulated sea creature fins and tales and movement in water.
© DONE AND DUSTED DESIGN 2021. All Rights Reserved.