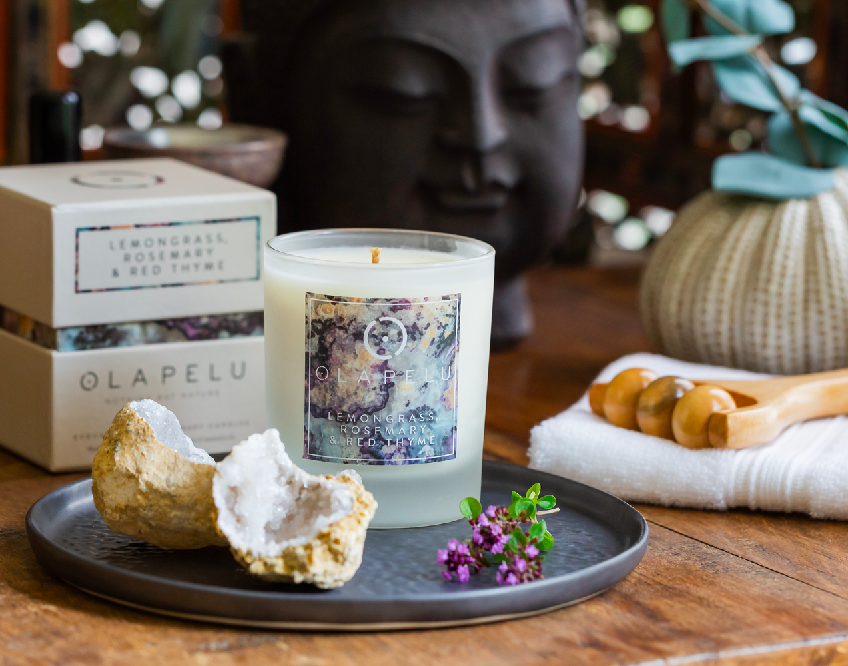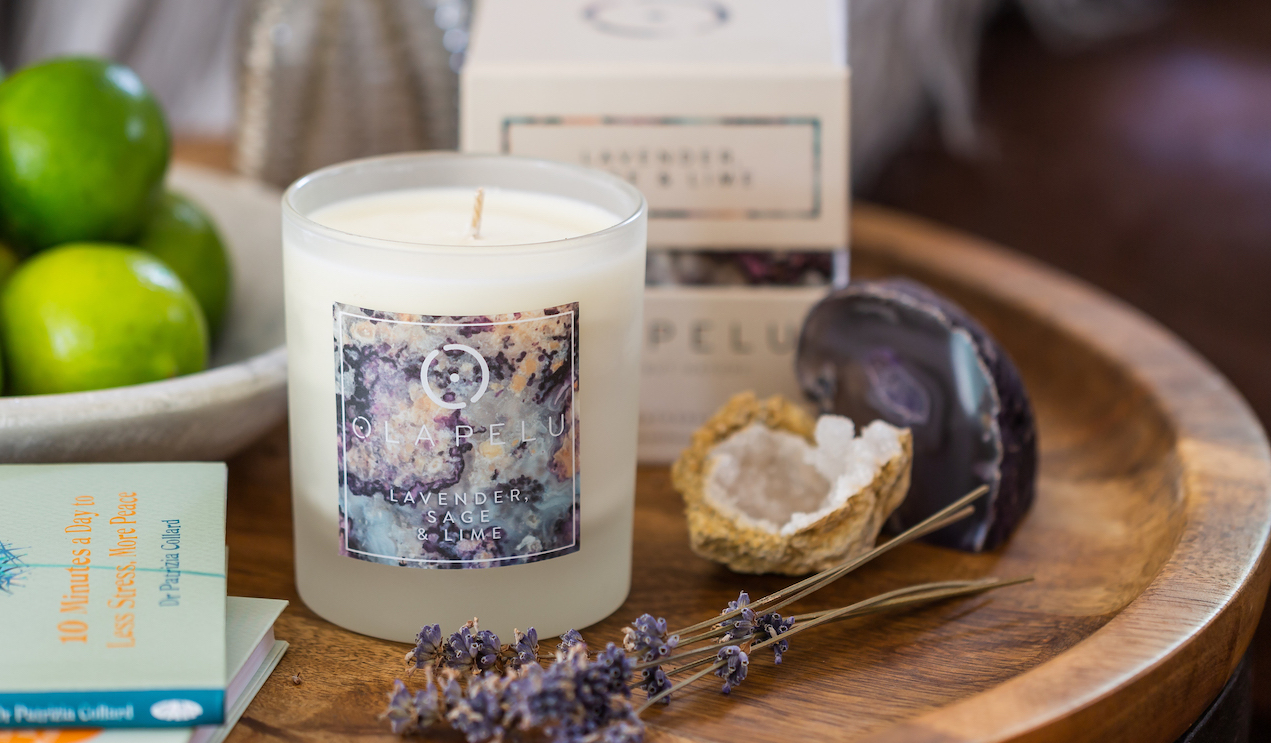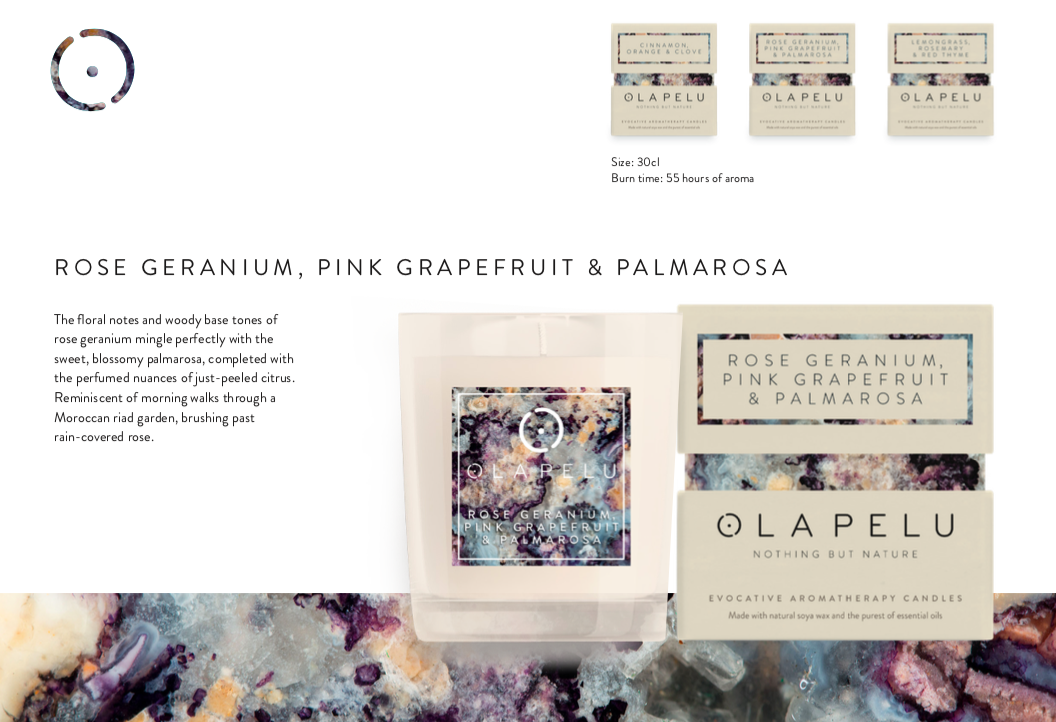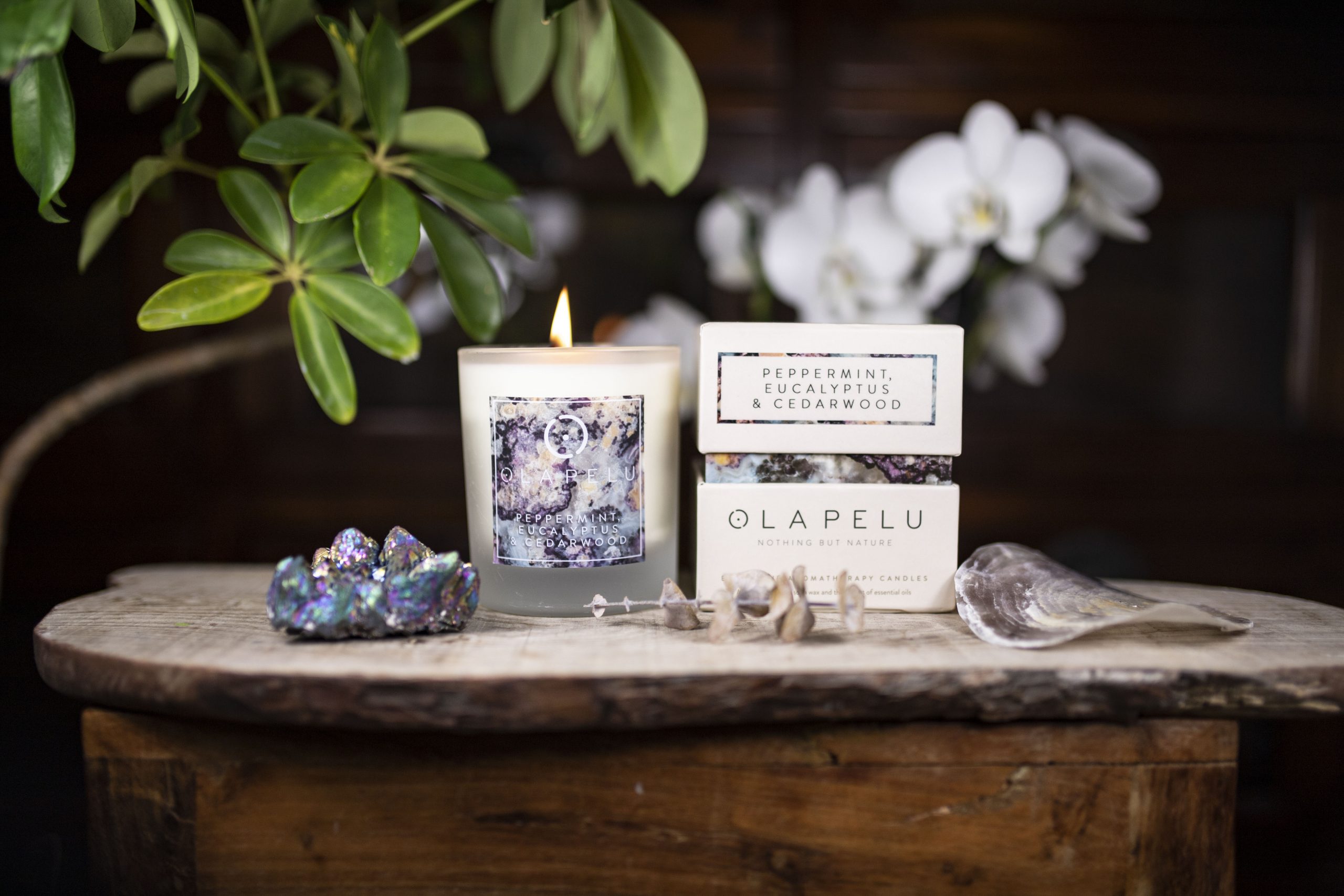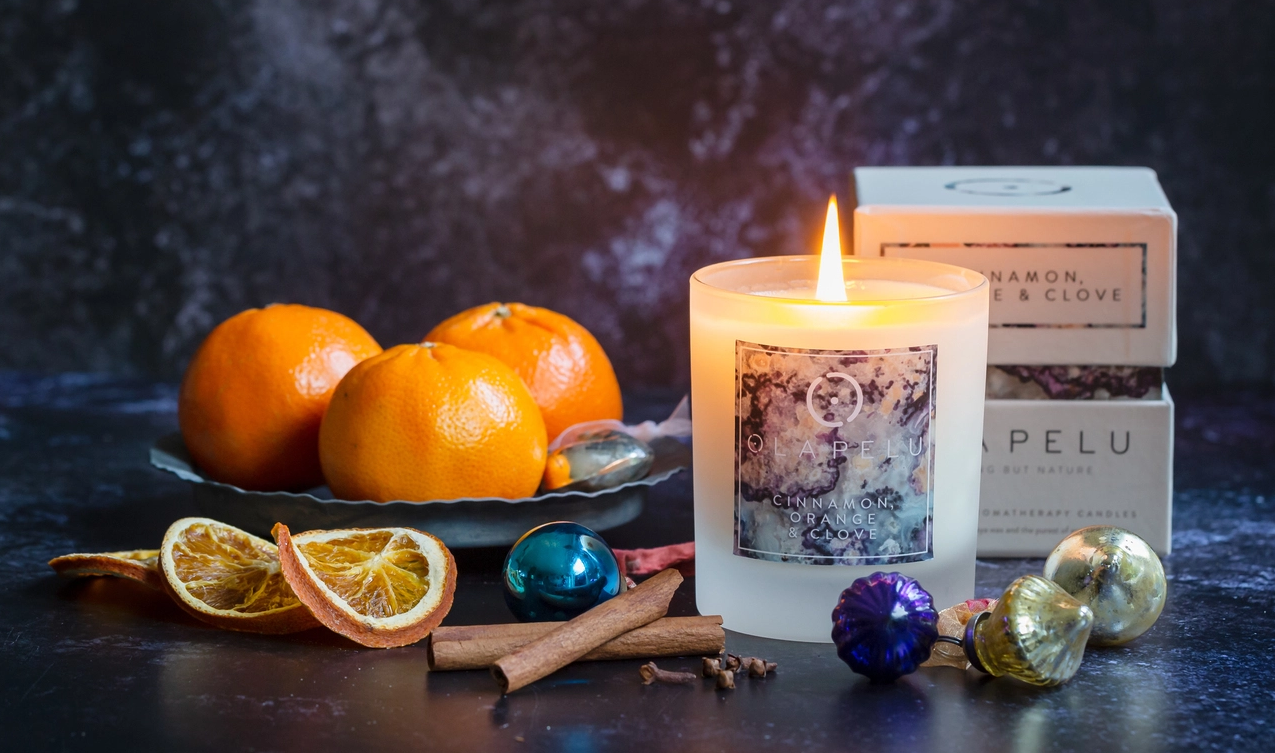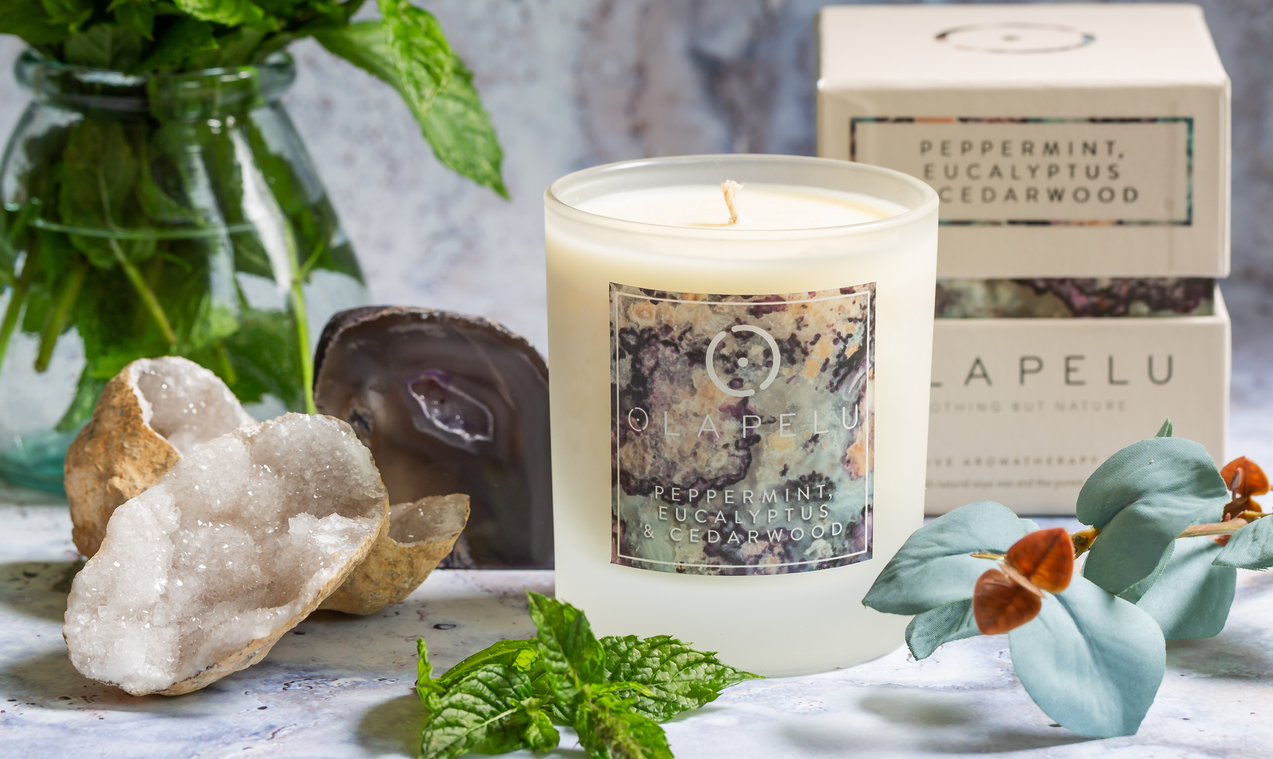 OLA PELU
North Uist, Scotland
2017
Branding, Strategy, Packaging Design, Copy Writing, Advertising, Brochure Design, Graphic Design, Web Design, Art Direction
When Mairi took the decision to launch a high end candle range within her current candle-making company and needed help with the branding, packaging and positioning, we were delighted to be commissioned for this project.
Based in the Isle of North Uist, Western Isles, Scotland, Mairi discovered highly unique essential oils specific to that region and wanted to use them in her premium range. We worked on creating a name that was reflective of the origins and creating a symbol that was about unity, inclusion and that flame within us.
The Scot's Gaelic term for oil, Ola, and an acronym of the brand's four cornerstones: Pure, Essential, Luxury and Unique (PELU), were combined to create the name proudly put on all of the candles: OlaPelu. These four keystones are the core founding beliefs and all ingredients come from the best supplier in the world: Nature. So our tag line was naturally: Nothing but nature.
The cangles are BIG! They smell amazing, and we wanted to get across these are larger than life scents, bursting out. So instead of doing a standard box, we designed our own box – two halves coming together with an inner collar – representing the brand icon of two halves coming together. We used a beautiful custom image of a Scottish geode to wrap the inner collar and box lining, and used a premium linen gloss finish.
It is no wonder Ola Pelu went on to win a Rose Gold at the International MUSE Design awards 2019! There were over 3,180 entries throughout the United States, Canada, and 44 other countries across 5 continents – you can see and smell the wonderous candles here: www.olapelu.com
© DONE AND DUSTED DESIGN 2021. All Rights Reserved.