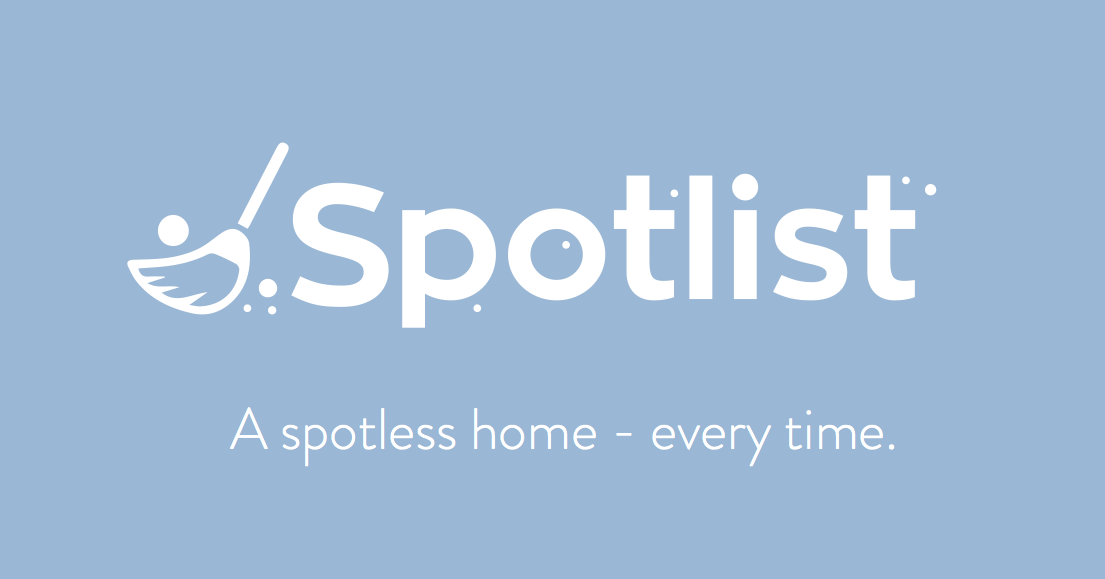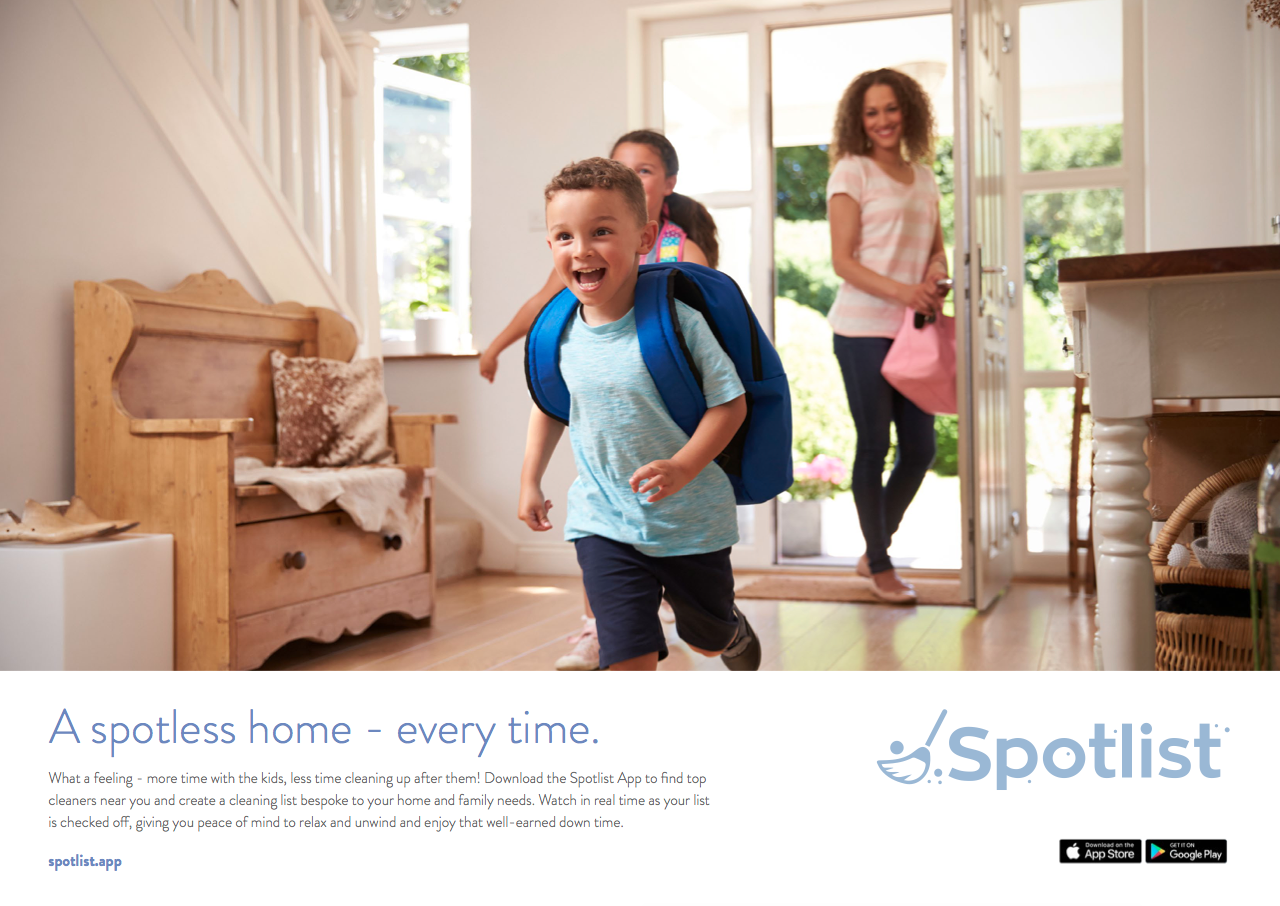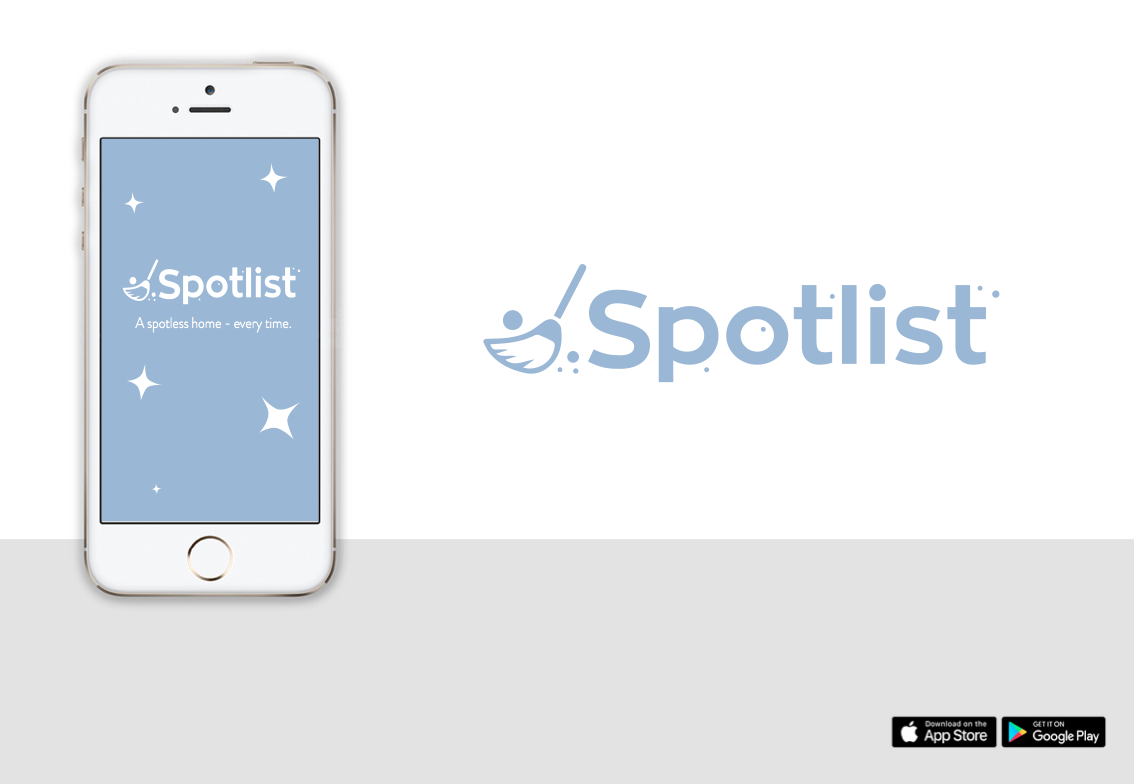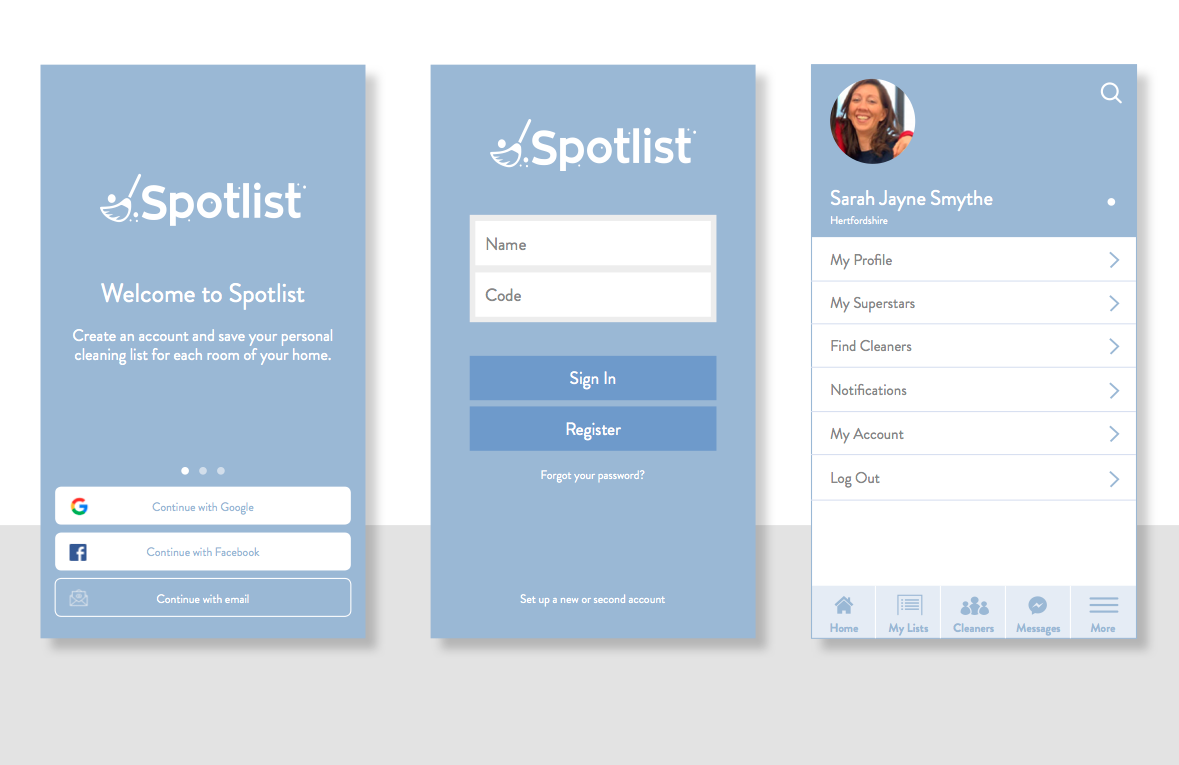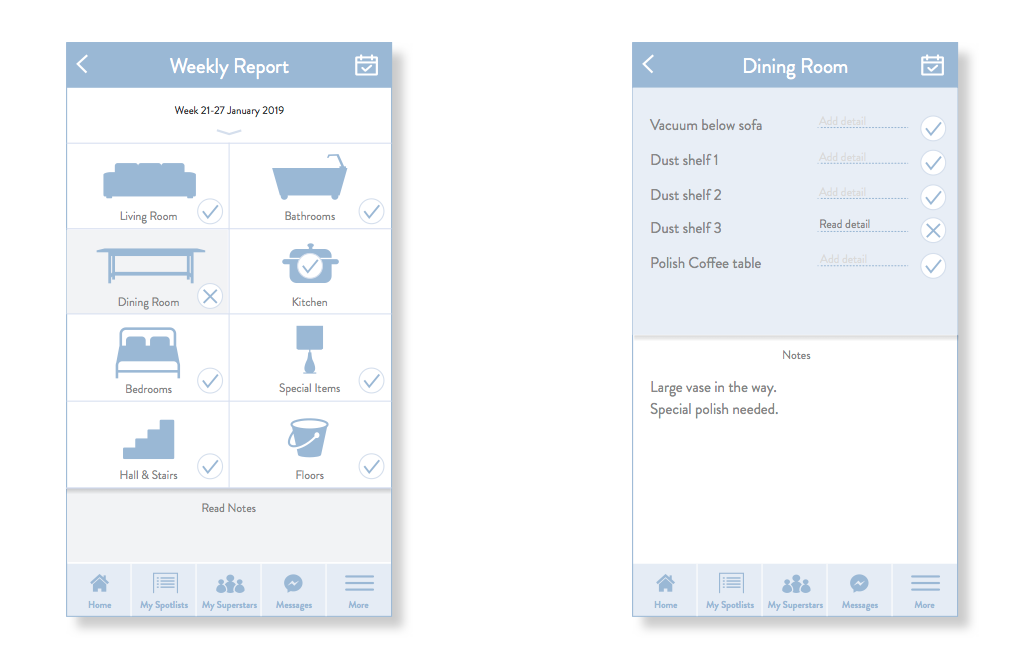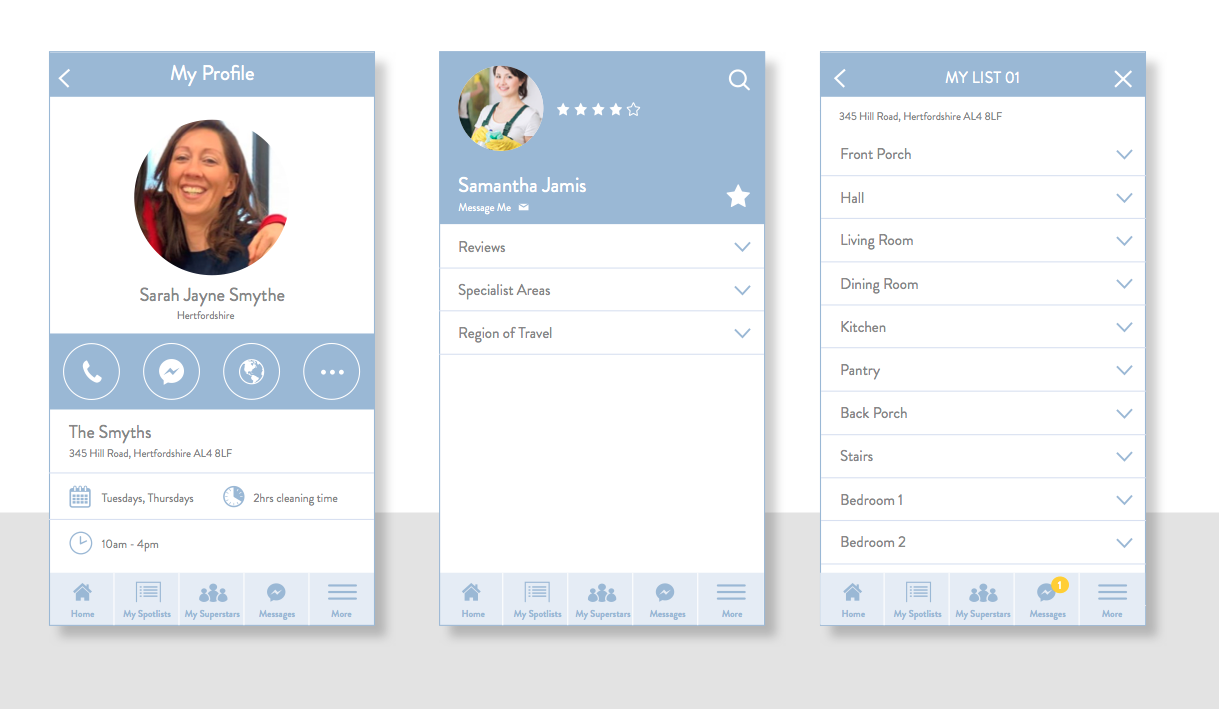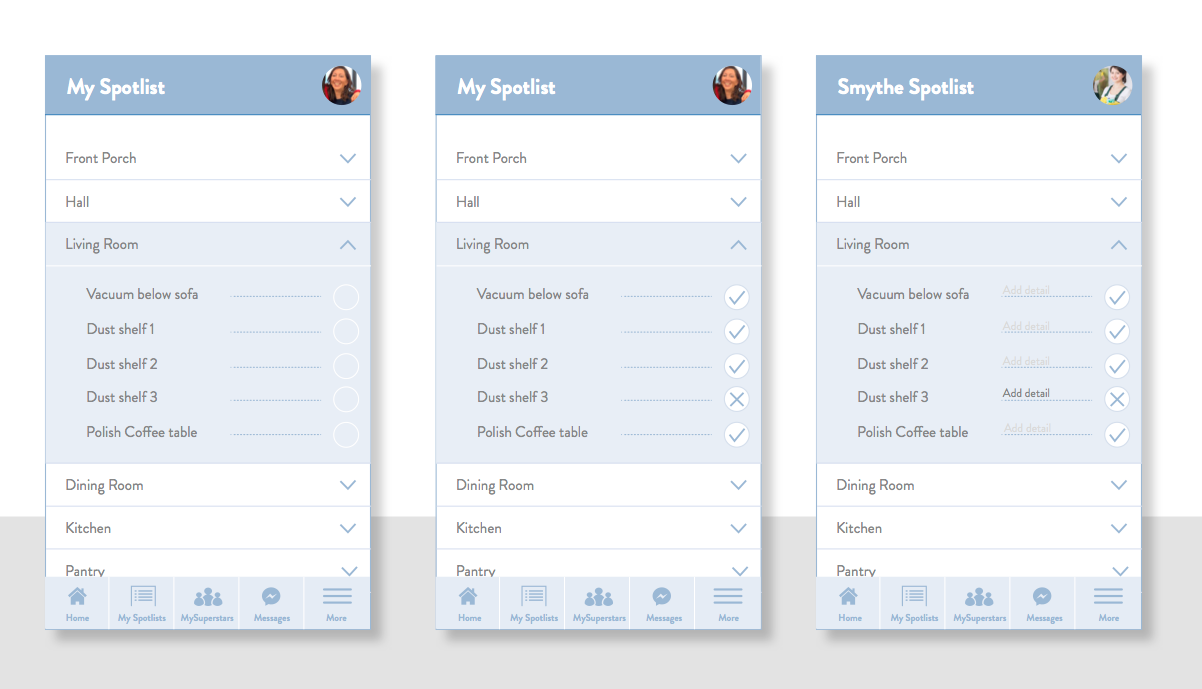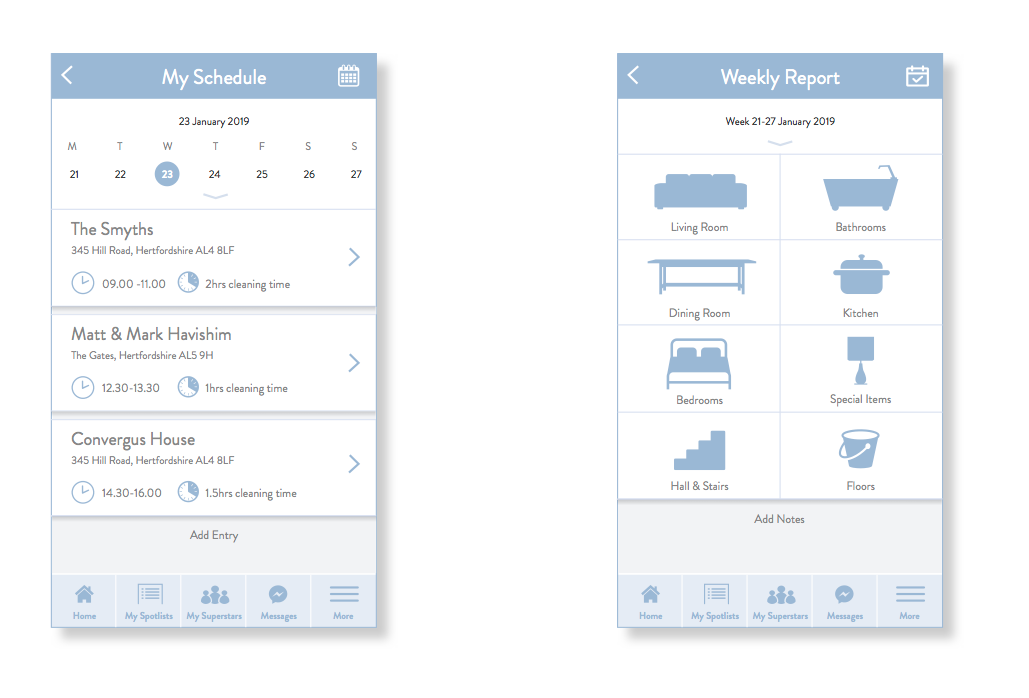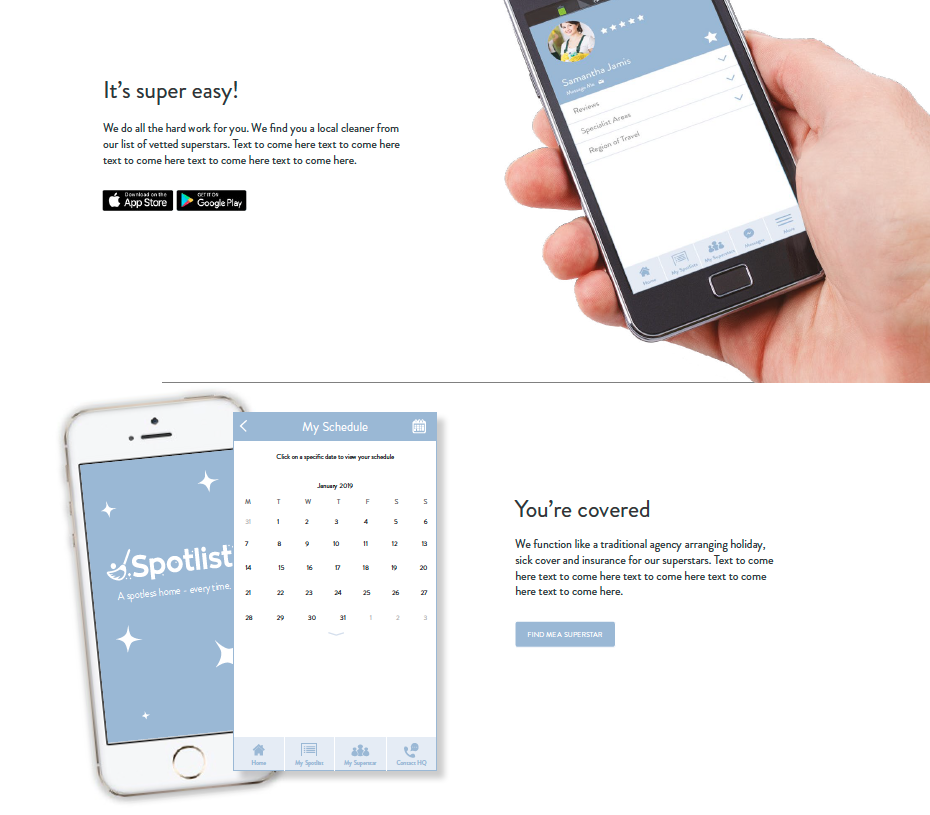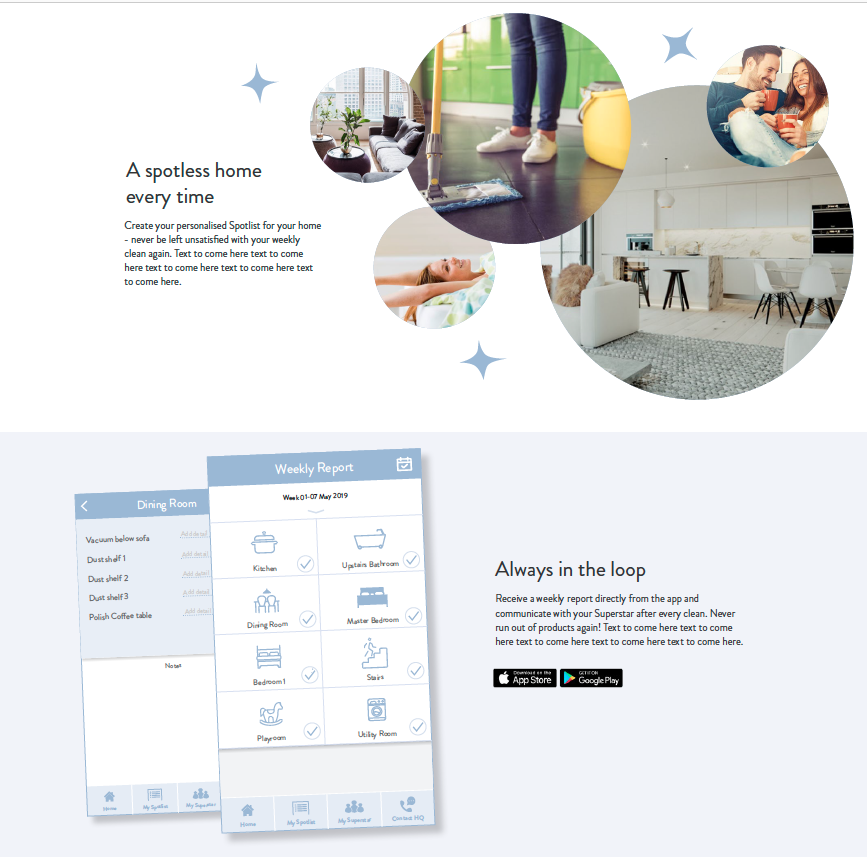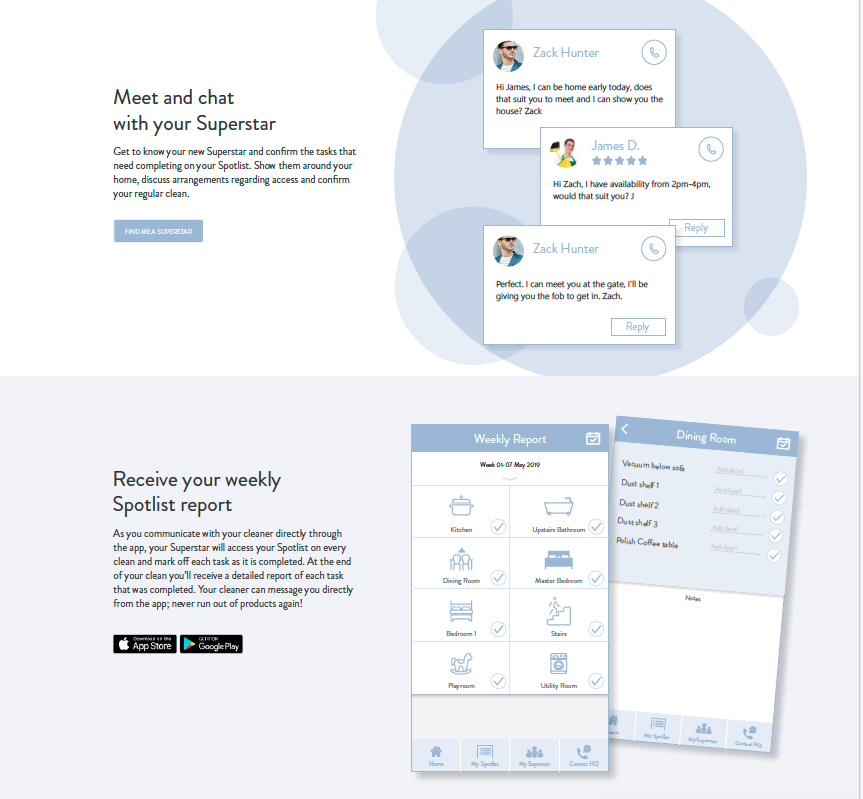 SPOTLIST
SUSSEX, UK
2021
Branding, Strategy, Web Design, Web Production, App Design & Production, UX, UI, CX, Graphic Design.
In 2020, during the pandemic, many people were struggling with living and working from home and adapting to this new normal. Time-poor professionals who had already been stressed with work load concerns and family commitments were struggling with the added home cleaning obligations that were piling up.
Seeing a gap in the market for both helping families cope better whilst offering new employment to those who had lost jobs, marketing entrepreneur Vicky Robey commissioned Done and Dusted Design to concept a new joined-up cleaning app where you could view progress in real time and add specific requests according to your lifestyle.
We began name generation and our client loved the combination of a chore list and all rooms being left spotless. We styled this in a retro colour palette and created iconography based around 1950's design and architecture.
We mapped the customer journey for both types of users – clearner and home owner – and created a UX suitable for both. Using Sketch we made the design and production process very straight forward where Vicky could interact with every stage of our development and offer valuable insight.
The end result produced a stand-out app and marketing campaign, starting off in her local area and has since developed across four major counties in England. As more and more people return to work, Vicky has saw a dramatic uptake in both types of users – some people chosing not to return to their office job and instead enjoying the flexibilty of a new career with Spotlist.
© DONE AND DUSTED DESIGN 2021. All Rights Reserved.