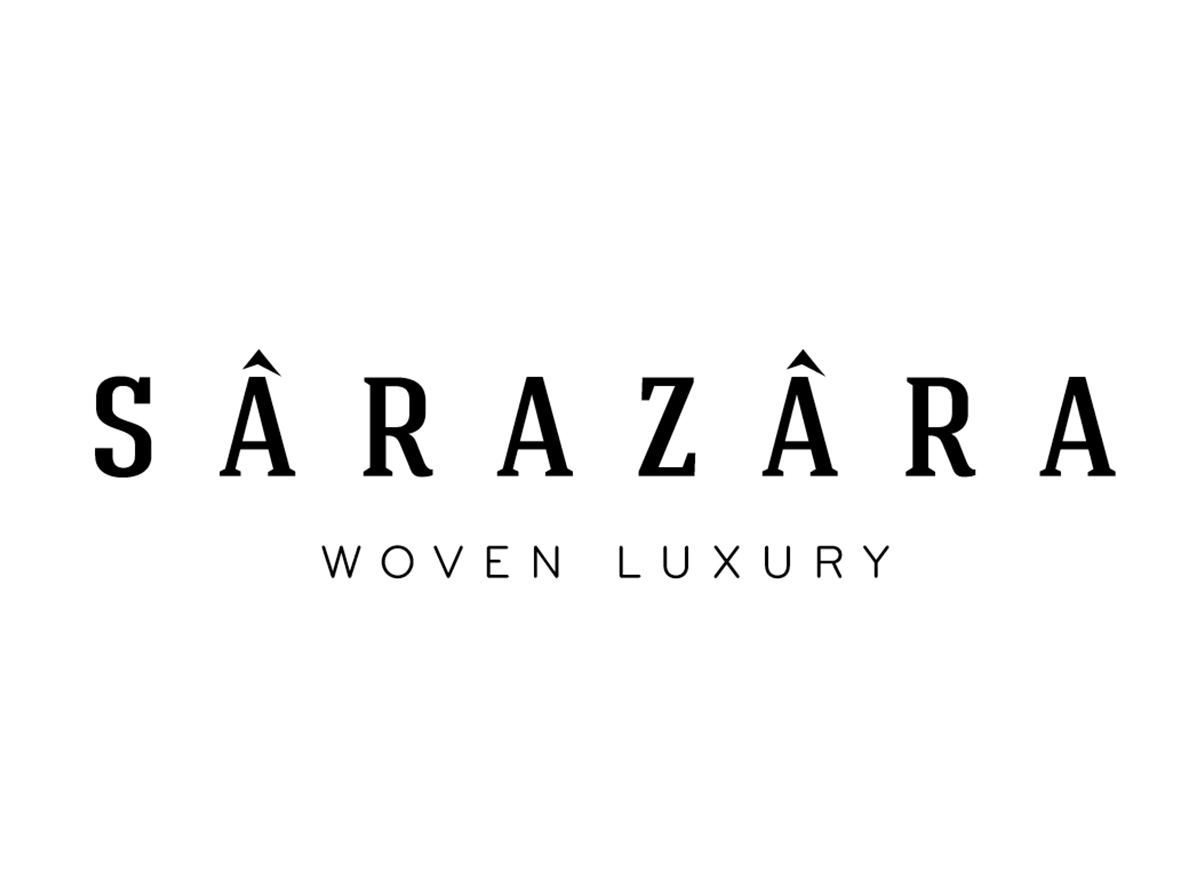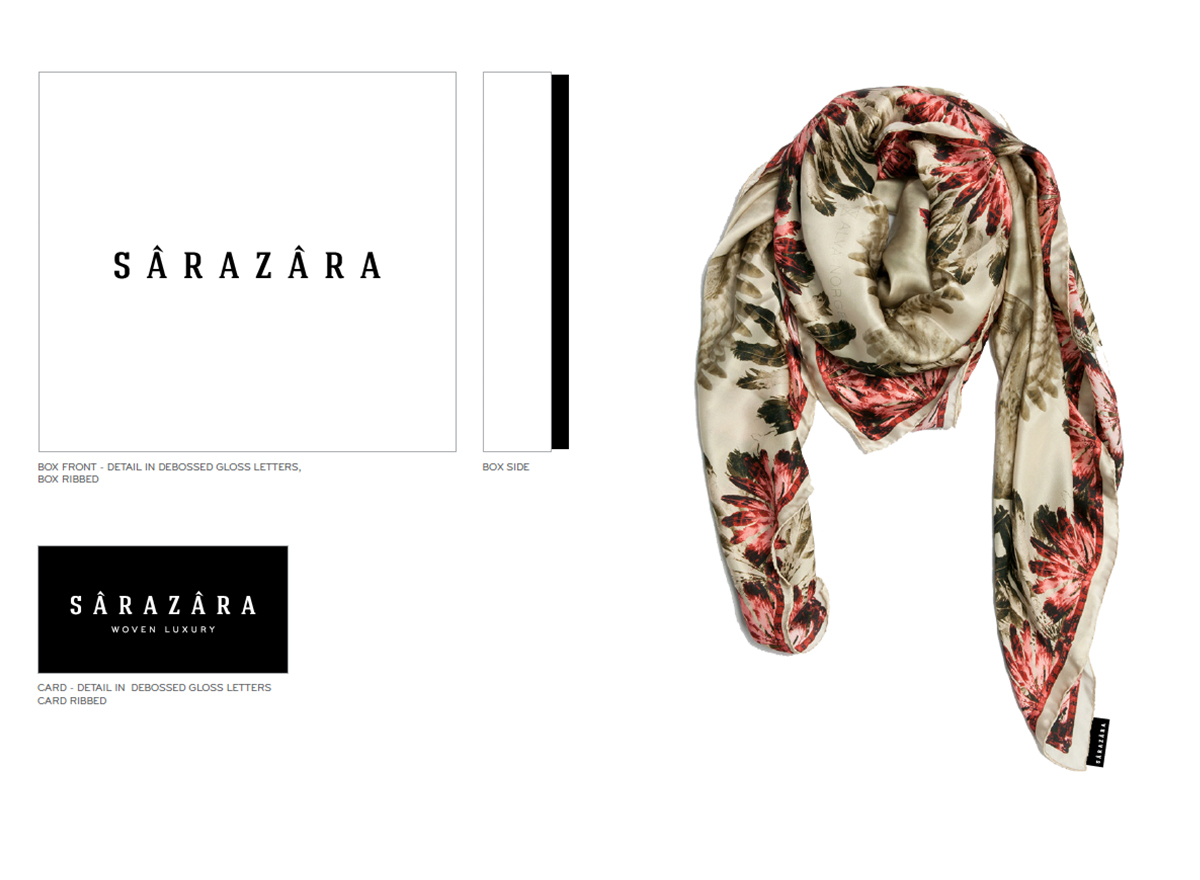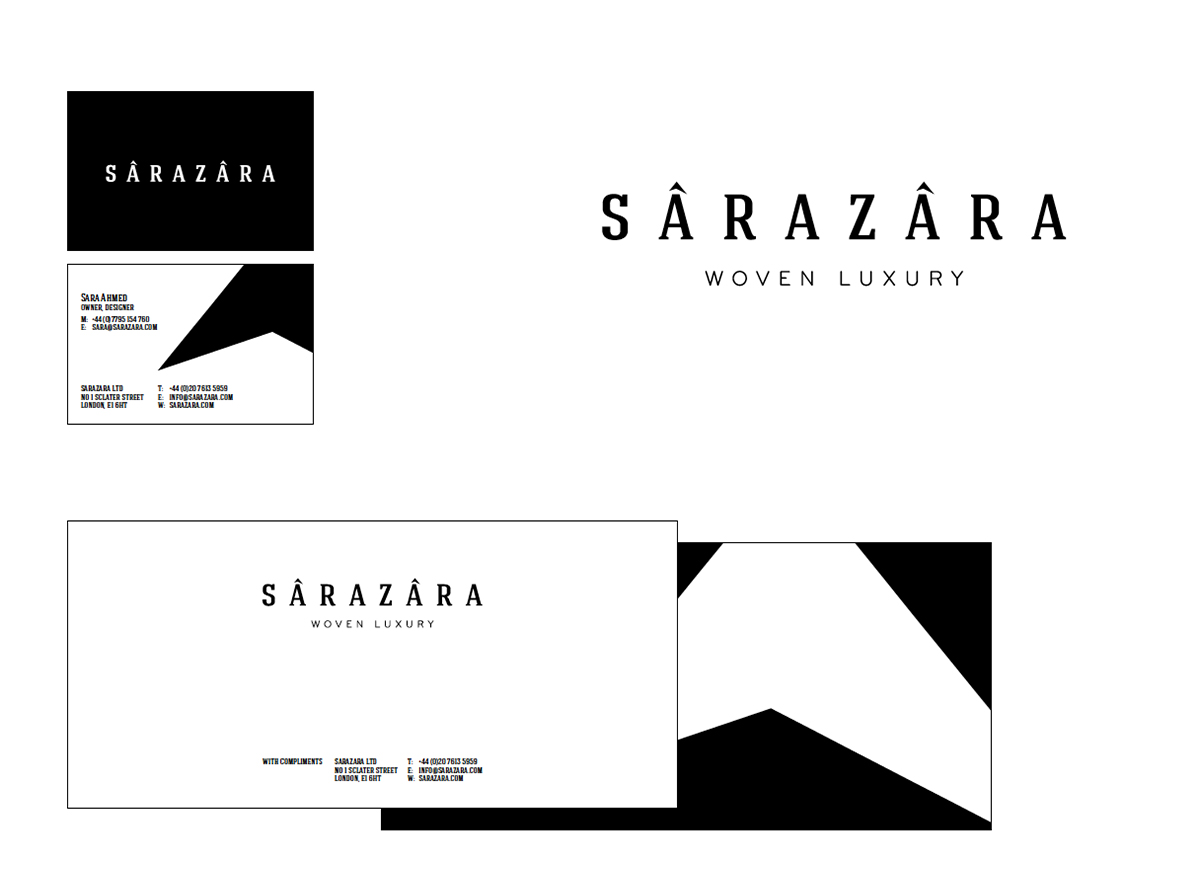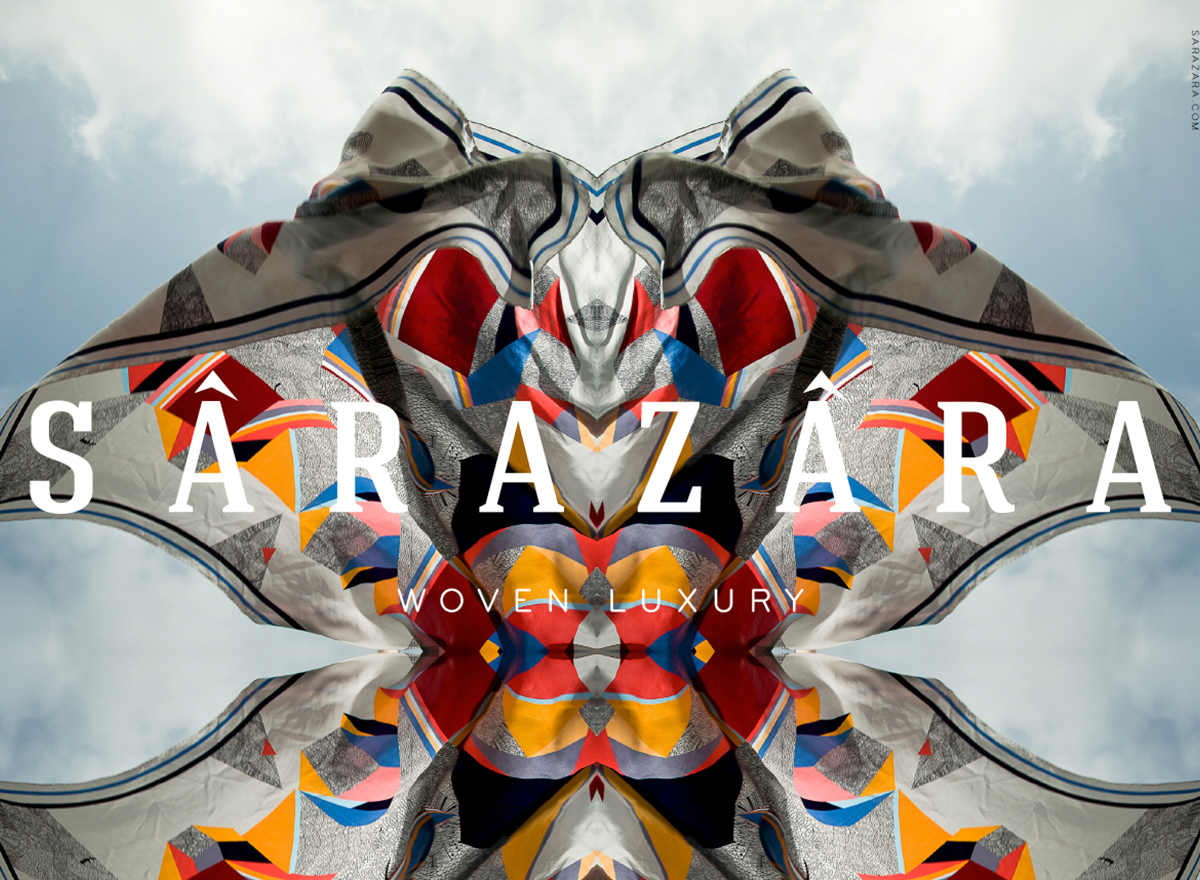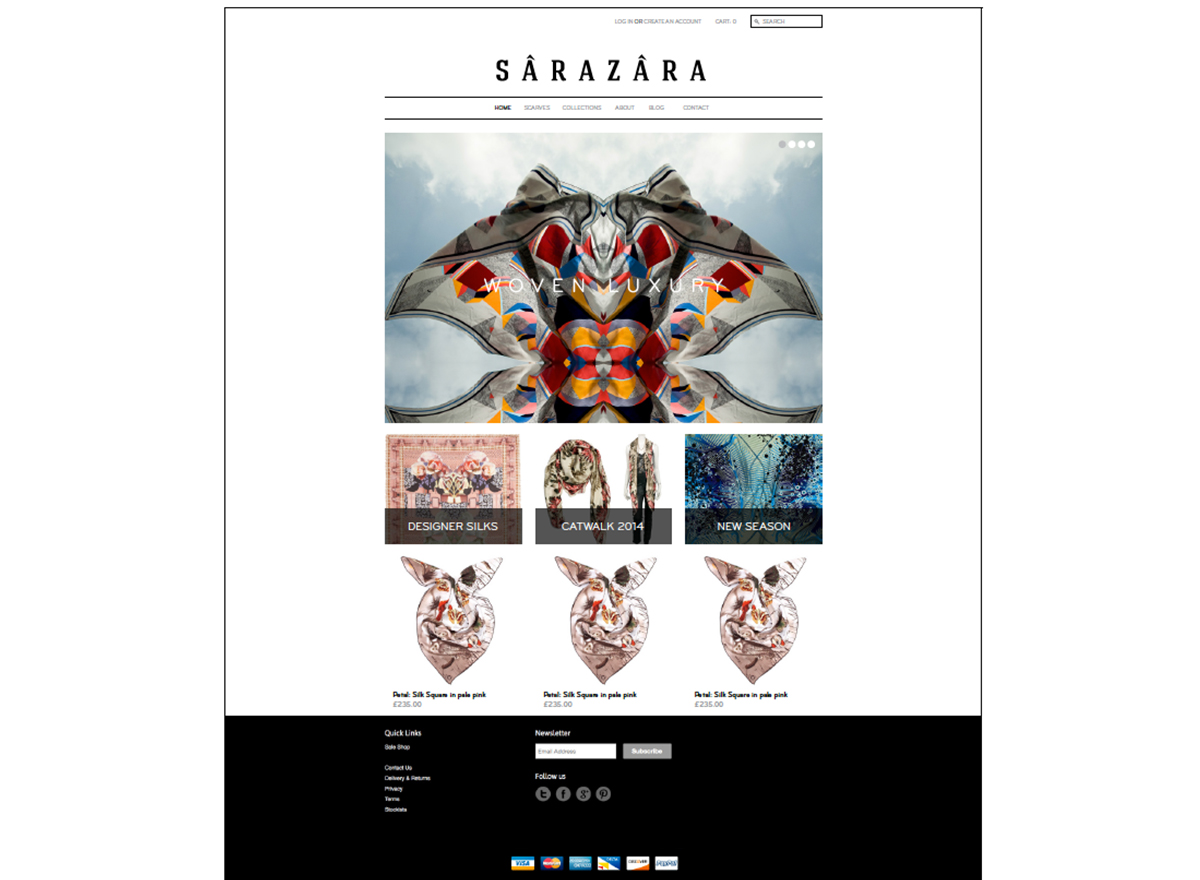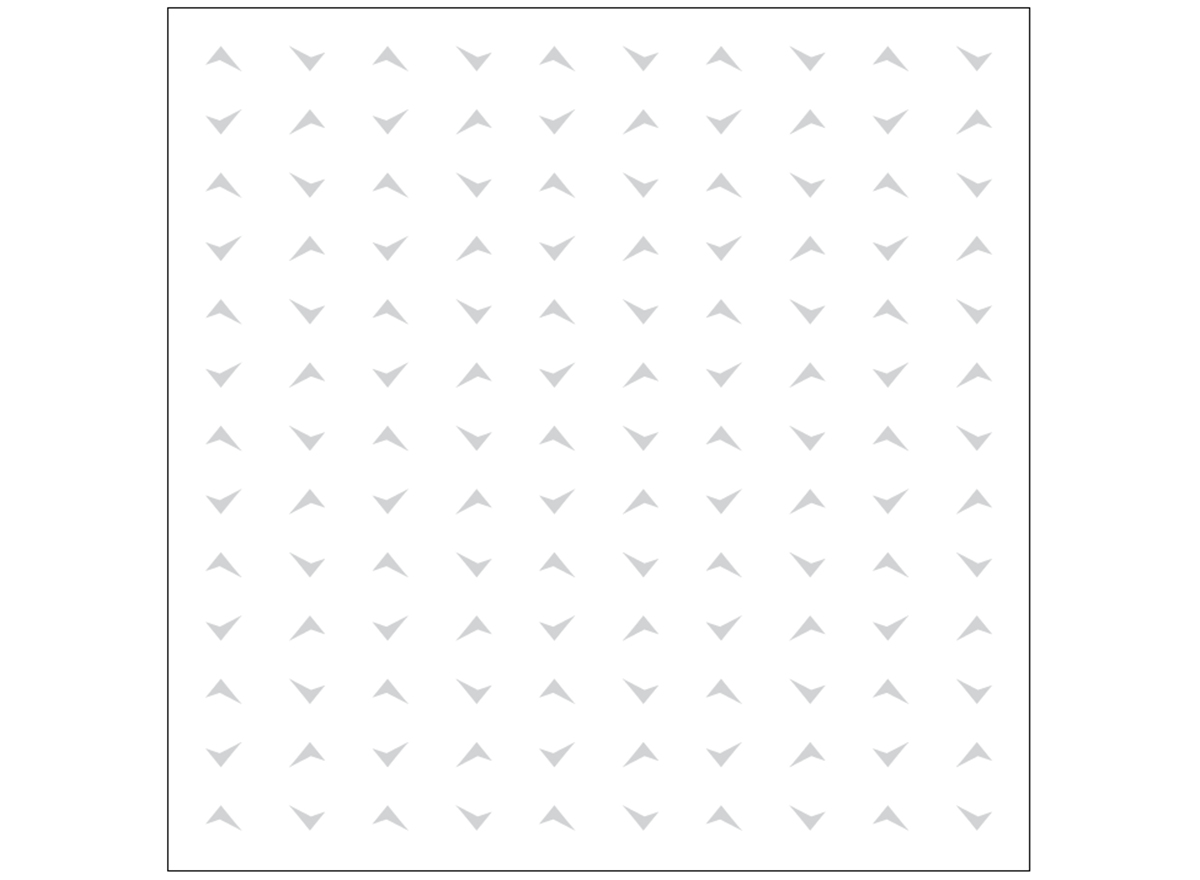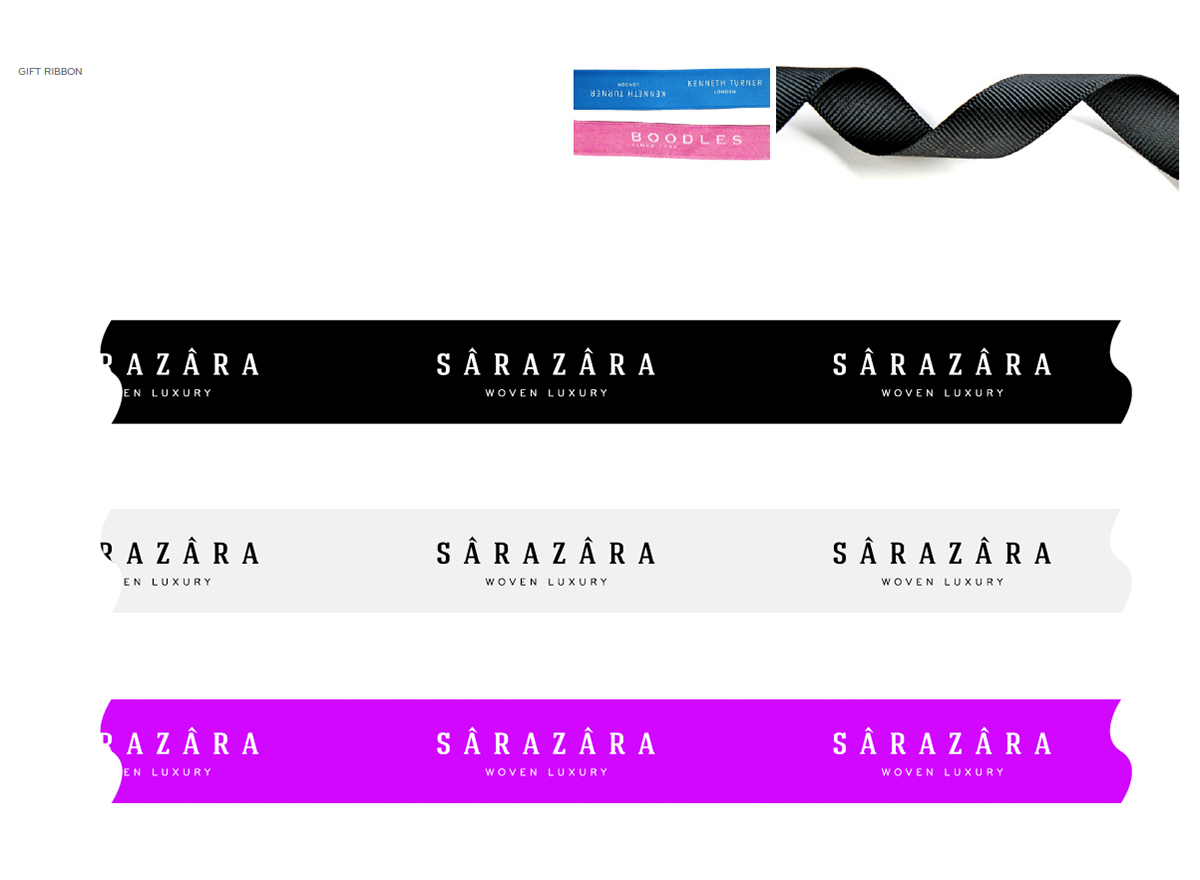 SARAZARA
LONDON, UK
2014
Branding, Packaging, Illustration, Graphic Design, Strategy
The delightful duo from London's Royal Academy of Art, Sara and Zara had developed an amazing range of silk scarves and needed branding and packaging to take their products to market.
We worked on creating a brand with flare and used bright neons against monochrome packaging to really highlight this vibrant duo's creative pieces.
Working with our Dubai contacts, we developed presentations for their online meet and greet, securing a deal that saw their first client as the esteemed Dubai Mall, UAE.
© DONE AND DUSTED DESIGN 2021. All Rights Reserved.